I have a confession to make:
I bought an ugly chair because it was cheap.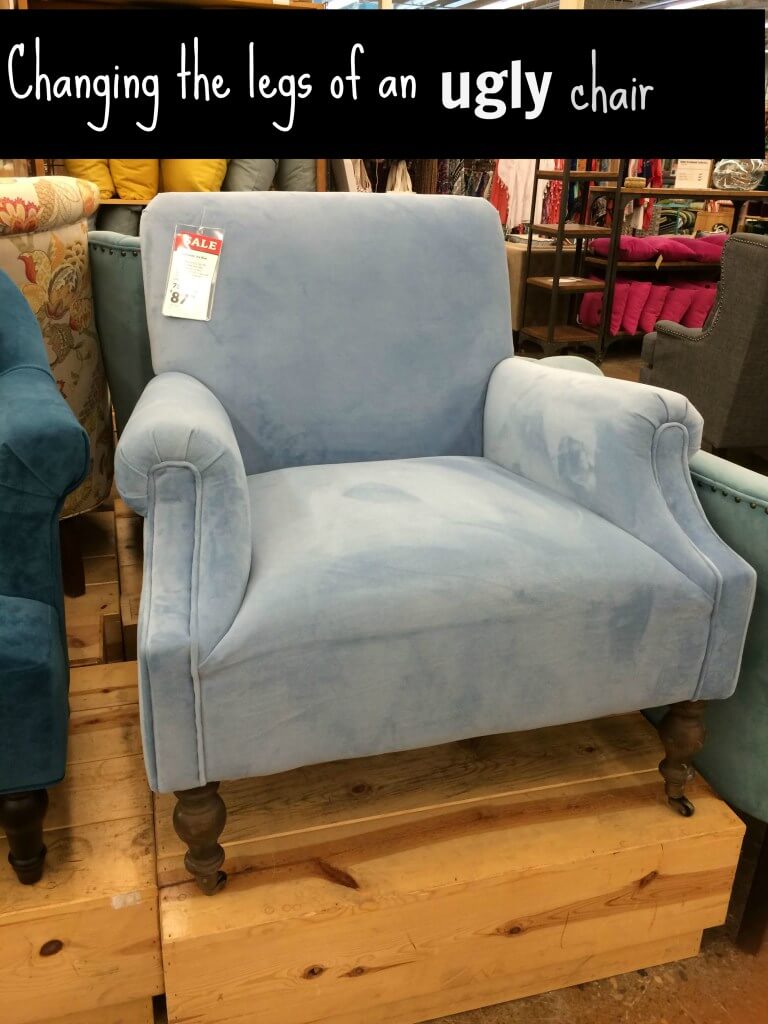 Interior designers always say, "buy a piece of furniture for its bones. You can always change the fabric." I think that's true, and I generally shop for our home with that idea in mind. I'm a big believer that anything and everything can (and should) be improved!
I love Cost Plus World Market and subscribe to their newsletter. While checking one of their weekly newsletters, I saw a great price on a chair. The chair was an ice blue color. It reminds me of Disney's "Frozen" color pallette. But, the chair also appeared to be well-built and comfortable. And it was an amazing price: just $80.00!
For $80.00, I felt reasonably confident that I could change the fabric of the chair if necessary. I knew the chair wouldn't last long at that price so I purchased it immediately. When I went back to the site to purchase a second chair, they were all sold out!
Apparently, other decorators had the same idea!
Changing the fabric of the chair will require a little thought. And, while I can live with the fabric of the chair in the short term, I absolutely hated the chair legs. The front two furniture legs are actually on wheels!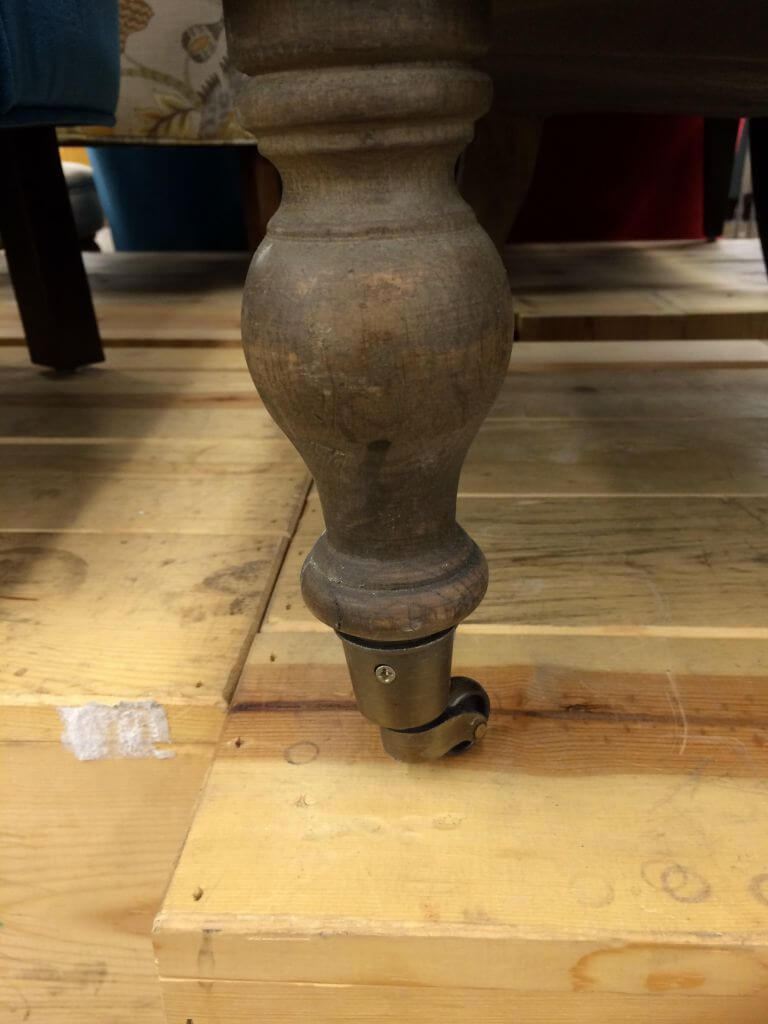 To give the chair an immediate facelift, I've decided to change the legs of the chair.
Changing furniture legs is an easy, low-cost DIY way to enhance its design and add a little character. Legs are great enhancements that can improve the look of less-expensive furniture quickly. It's something to think about as you prepare to re-decorate your home before holiday guests arrive!
There are some great web sites out there what offer a variety of leg options for sofas and chairs. Following is a list of some of the impressive resources I discovered to help you change the legs of your furniture.
Van Dyke's | A company called Van Dyke's that sells both finished and unfinished legs at reasonable prices. They also sell restoration and authentic reproduction products, including hardware, kitchen and bathroom fixtures. Great selection.
Prettypegs | This company has the most modern, innovative designs on the market. Prettypegs has lots of fun, high design styles. This website offers replaceable wooden legs for arm chairs, sofas, beds, storage chests and tables. My husband loved the armchair legs because they're a combination of clean Scandinavian design mixed with colorful design. We're going to order the Estelle pegs for the new chair. Stay tuned for an update!
Thirteen Colonies | Of course, I had to feature a local, American made option. Thirteen Colonies is a three person shop, run out of a barn in Vermont. With a shop on Etsy, this vendor has a great variety of legs and finishes.
I love supporting small American businesses, and Thirteen Colonies has had a business on Etsy since 2009 and has great reviews.
And lastly, Uncle Bob's Workshop | This vendor is a cult legend among Internet Ikea Hackers. So much so, that a section of the website is dedicated to Ikea furniture. Uncle Bob's uses recycled material whenever possible and has a great selection of items.