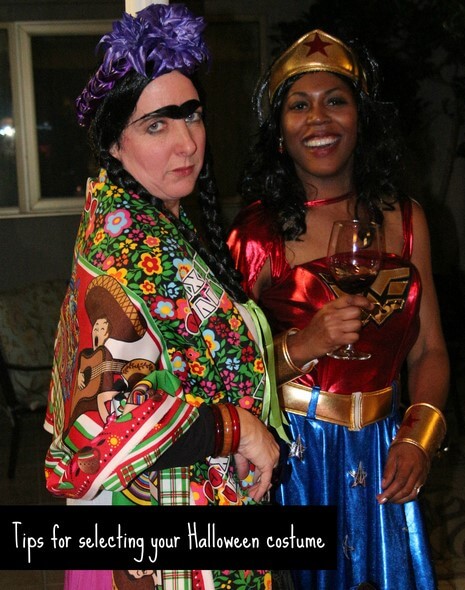 Halloween is a fun Holiday. Perhaps the most exciting part of this holiday is selecting and wearing a Halloween costume. When it comes to choosing a Halloween costume, the options are seemingly endless. Pinterest, Instagram, magazines, and stores offer countless ideas. I love to cruise Goodwill and Amazon for ideas too. Following are a few tips for selecting an awesome Halloween costume!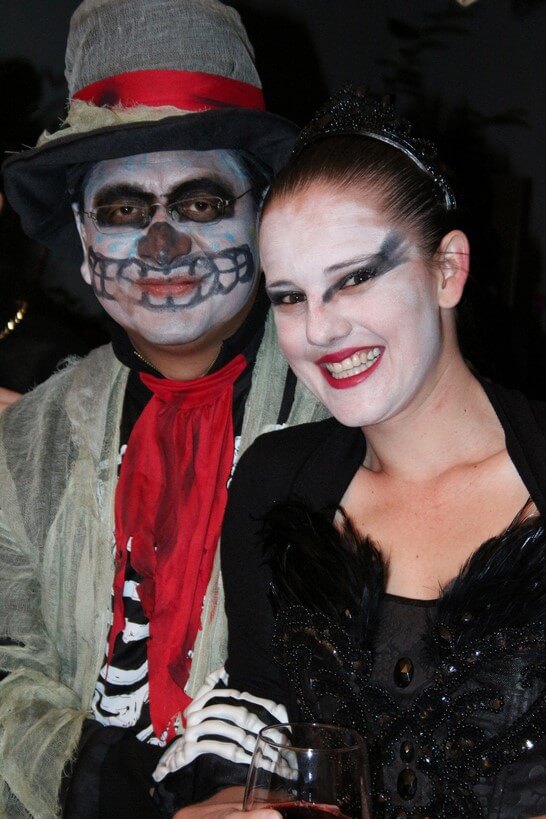 Consider the weather.
I remember when I moved to Minnesota. Everyone talked about the legendary Halloween that shut down Trick-or-treating: they experienced a blizzard! Keep the weather in mind, and select a costume that can withstand your environment!
Simple enhancements like tights, leggings and log sleeves and make a costume more comfortable for a bewitching evening outside. If you're walking with small witches and warlocks, be sure to incorporate comfortable walking shoes into your costume concept!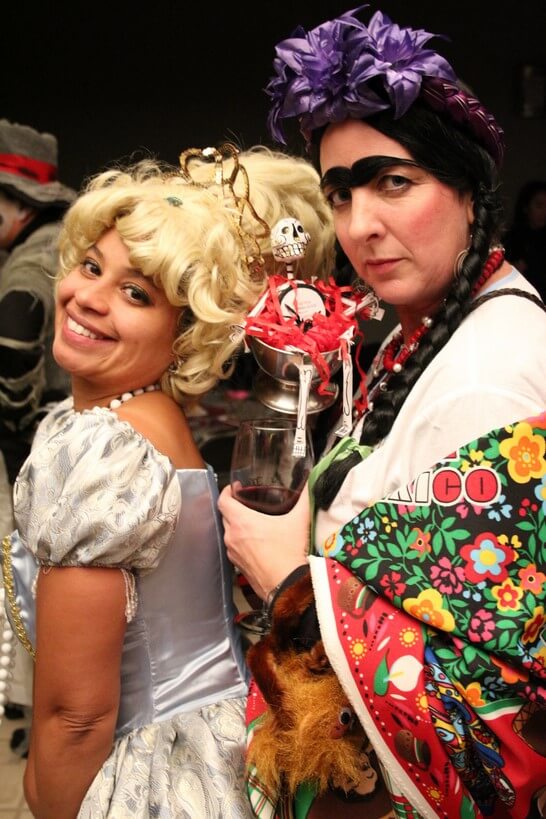 Consider comfort.
I love wigs. And there's no better excuse to wear a wig than Halloween! However, sometimes wigs get hot, and I generally find myself tossing them aside after a few hours of dancing.
If you're attending an party at a small home or apartment, consider your surroundings–it might not be the best year to buy that pumpkin costume from Amazon! Similarly, if you have plans to dance or bar hop, be sure you can maneuver through your environment with ease, comfortably.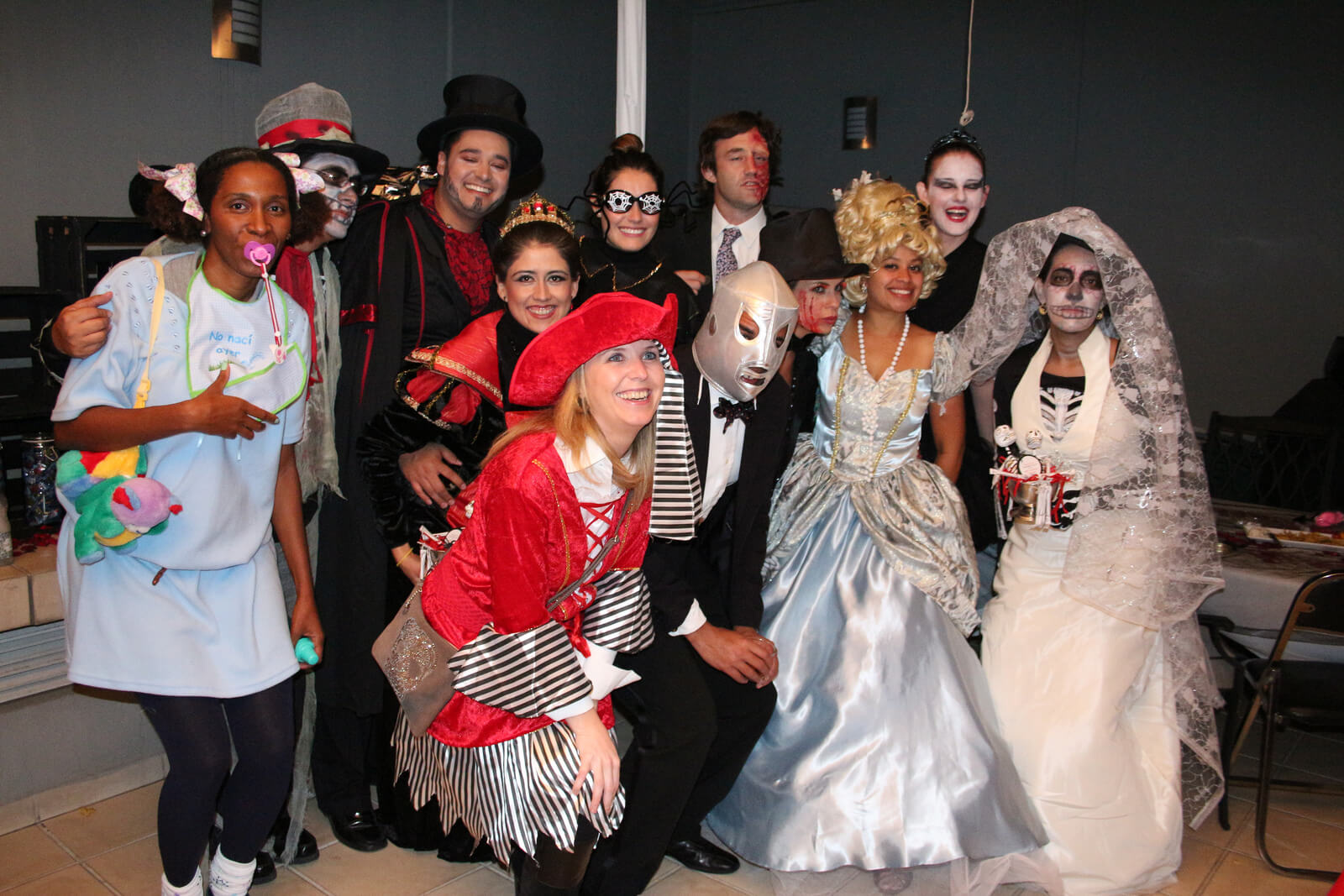 Consider safety.
Are you masquerading in a mask? Masks are fun to wear, but it's important to proceed with caution! Make sure you can see and be seen in your mask. Eye openings should be large enough for your to see and maneuver with ease!
The devil is also in its details! If you're wearing a cape, try it on and make sure you're not in danger of tripping or getting tangled. No one wants to rescue someone in a super hero costume because they tripped over their cape. Just saying.
Lastly, if your plans require you to be outside in the evening, make sure that you accessorize with glow sticks, necklaces or reflective tape. These items can be accessories in a non-intrusive way, and can ensure that you are visible to drivers and other party-goers.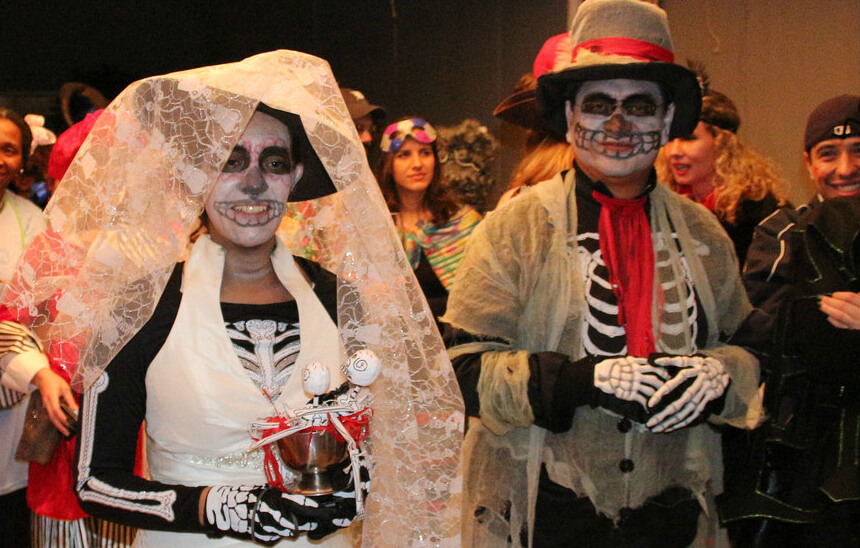 Consider coordinating.
Group costumes came be a fun way to celebrate the holiday with a group, BFF or significant other.
While coordinating your costume with someone else requires a little pre-planning, it's also a fun way to celebrate. Generally, when I've worn group costumes, I've found that the creativity and energy each person brings really enhances the outcome.
Group costumes generally fall into two categories: friends can dress identically, or, each person can assume one element of the group concept and work together to execute it.