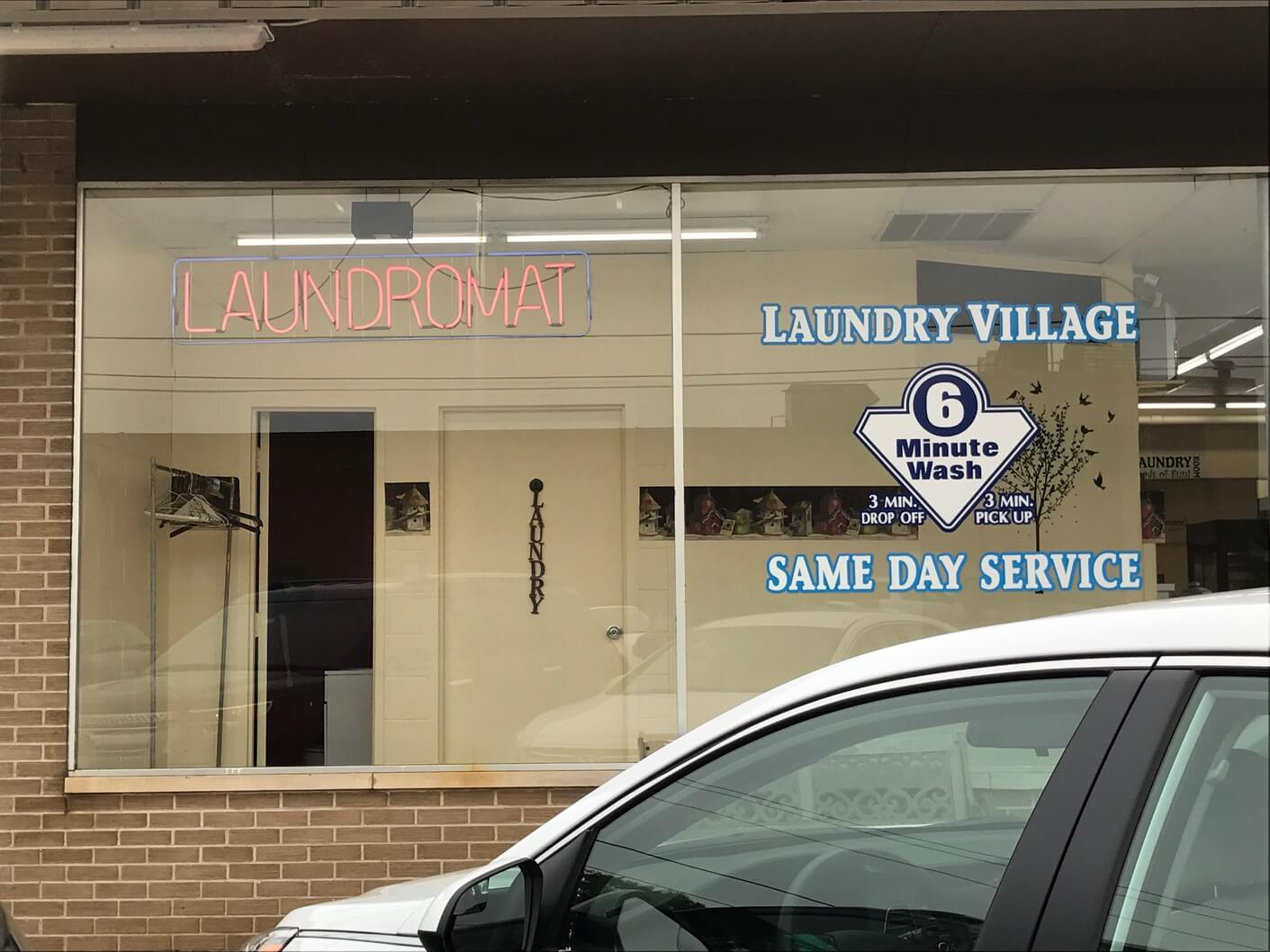 The older I get, the more I learn.
Some lessons are more difficult than others to internalize. Like the reality that having it all doesn't mean doing it all.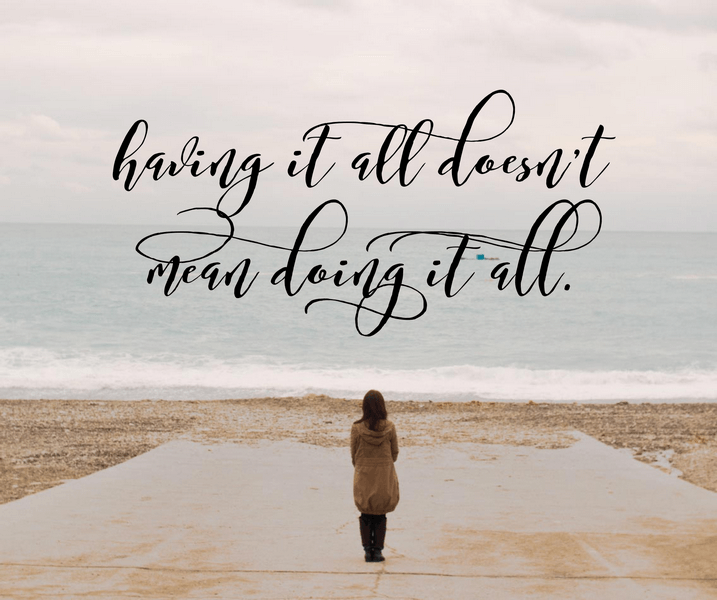 A wise mentor once told me that one of my goals should be to have a strong alignment between talent and tasks in my life.
He said that to encourage me to invest my time and energy in high-value tasks, and outsource or delegate less important things.
It's amazing how terrible I am at simple tasks sometimes.
Like laundry.
I am terrible at laundry and I can admit that I do not have the dedication required to get the job done.
When I gather our dirty clothes and throw them in the washing machine, that's as close as I typically come to actually completing laundry around here.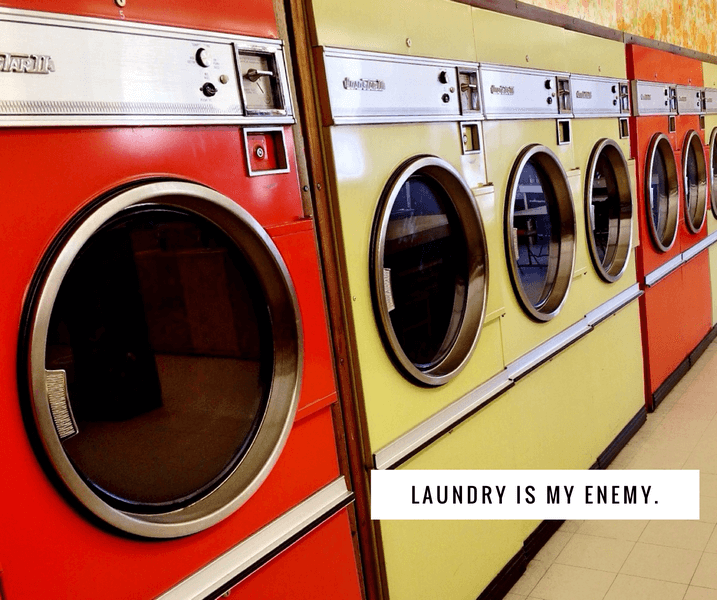 With so much on my to-do list, our clothes rarely make it from the washer to the dryer.
I might turn the washer on, but I almost always forget about the task upon leaving the room.
At least once or twice weekly, this sets off one of the funkiest chain reaction you can imagine because when I finally remember that there are clothes in the washing machine they have to be re-washed because they smell so bad.
It seems like a simple concept: upon completion of the cycle, move the clothes from the washer to the dryer.
But it requires time and energy that I just don't have.
A few weeks ago, in an act of sheer desperation, I went to our local laundromat and asked the attendant if she could wash our clothes if I paid her.
I was desperate.
It turns out, this is a service that they provide.
Did you even know that was a thing outside of New York?
To my surprise, three people dropped off clothes while I stood there talking to her.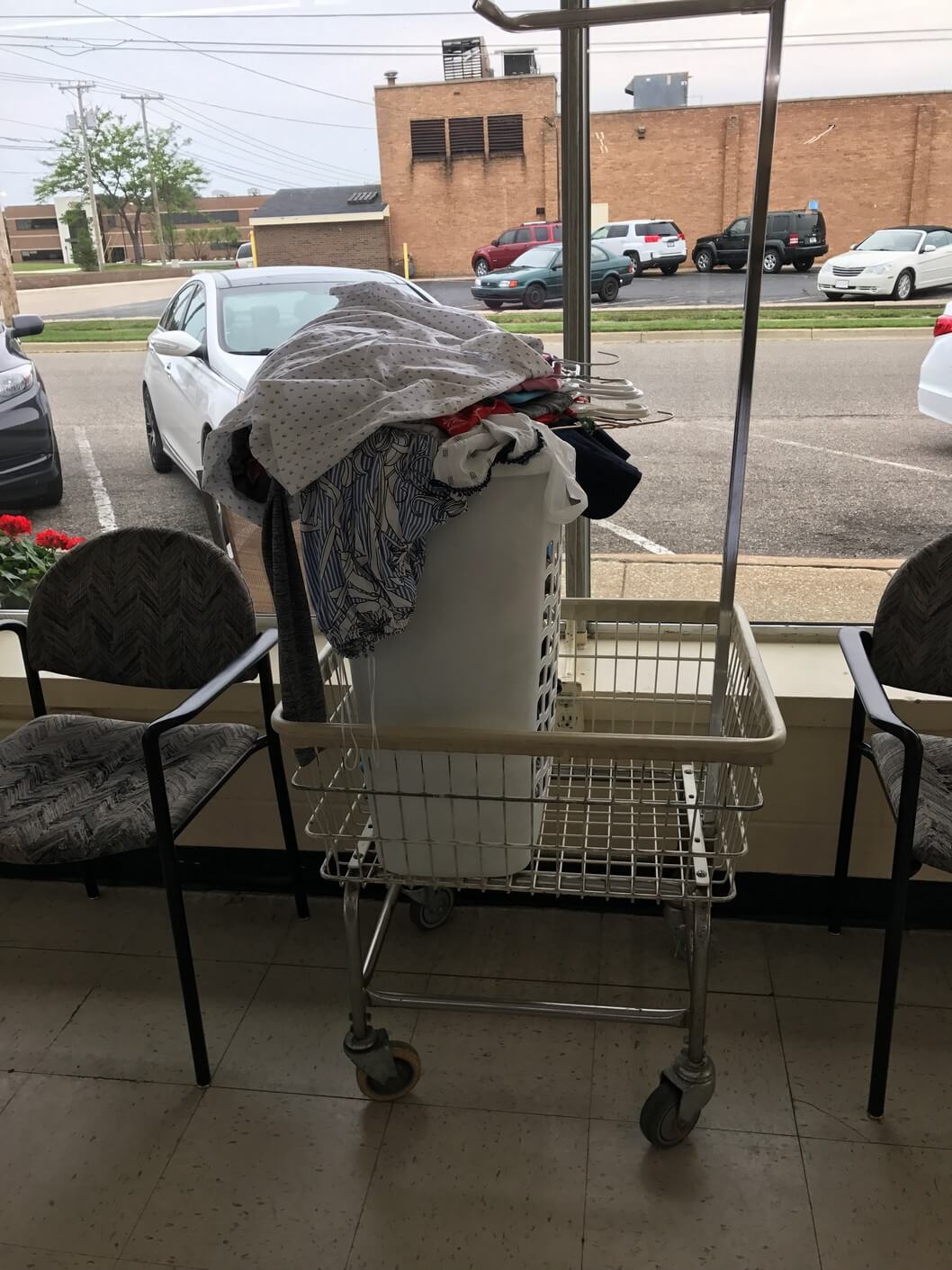 When I picked up that first batch of laundry (and discovered that it only cost $11.00) I could not believe my luck.
What a small price to pay to have a few hours back in my life.
Imagine all of the hours I can now spend doing what I want to do!
It was a moment of complete celebration when I realized that I could liberate myself from tasks that drained my time and energy.
I consider myself a tough cookie. If there's anyone who can get the job done it's me.
But the truth is, there's really no need to do everything.
Someone is always on deck to help out if you ask.
The key is asking.
I don't typically like to ask for help because I consider myself to be a strong person.
But the truth is: Superwoman does not live here.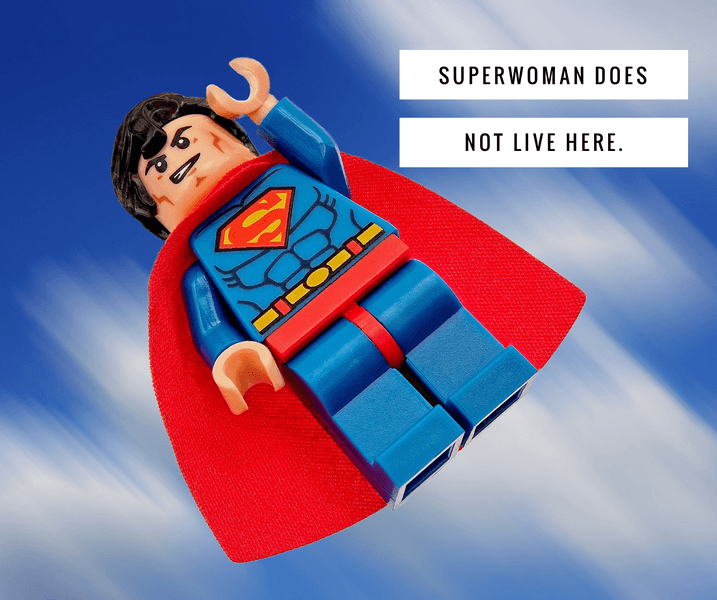 The key to happiness is not working harder, it's working smarter.
It's letting people help you.
And realizing that strong people empower others so they can shift their focus to the stuff that matters–like making the most of the moments we value, not the tasks we despise.
I encourage you to outsource.
You can shift your energy away from things that are tedious and take advantage of the opportunity to empower someone else. Allow someone to lighten your load. You deserve it.