I recently traveled to Colorado for Christmas break. It was a fun and relaxing vacation, and I enjoyed time with family, but also visiting small towns shopping small and chatting with merchants.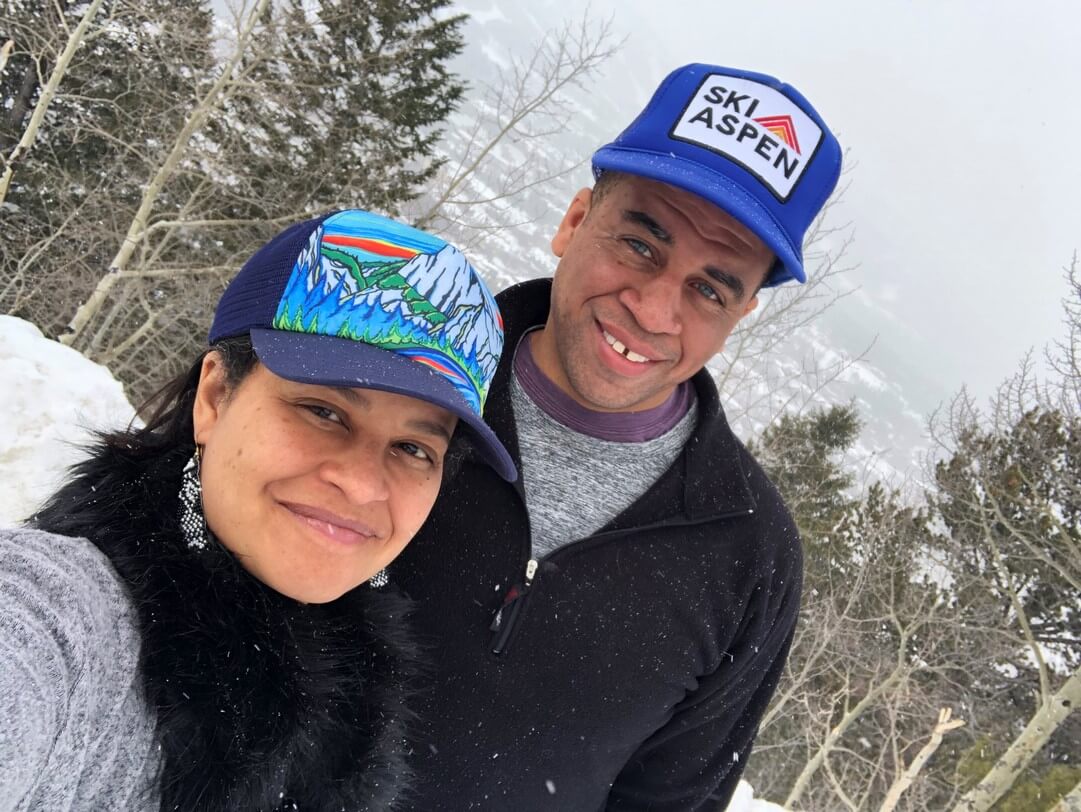 Whenever possible, I believe in shopping small and fueling the Shop Small Movement.
In today's busy world that's not always possible, or convenient, but I believe in acting with intention and shopping small is a great way to meet local business owners, support a local economy and its tax base and learn about cool new products. Every purchase you make from a local merchant helps support small businesses and enrich communities–and shopkeepers are storytellers–so chances are, you're making an informed purchase too.
While browsing in a shop, I noticed a display of beautiful hats. The shopkeeper asked if I was familiar with the brand, Sunday Afternoons, or its Artist Trucker Hat Collection. I was not, but the Shopkeeper was happy to share—which is why I love buying things in small stores—you get the goods and the story.
The shopkeeper told me that the company, Sunday Afternoons, was founded when a mom made a comfortable and sturdy blanket for her family to take on its adventures. The blanket got noticed, they sold a few and eventually started a company.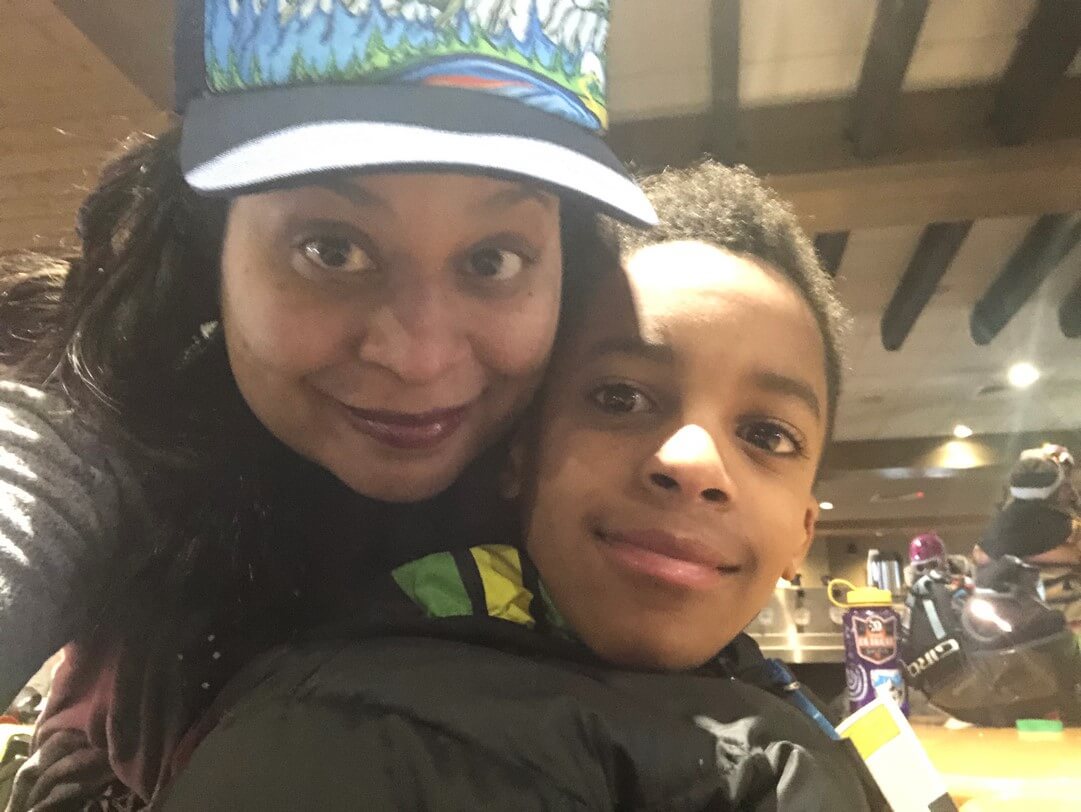 I did a little research and learned that while the mom, Angeline and her husband Robbin, originally sold their first product, the Adventure Blanket, in 1988. They began selling the blanket to family and friends and the business gradually expanded from there.
In 1994, they decided to cut waste from their business and use the blanket scraps from their favorite Adventure Blanket to sell hats.
Their first hat, the Sun Drizzle, was an immediate hit with outdoor customers and led to more styles and colors.
The company has continued to expand its range of sun protective gear, and has been in business for more than 25 years now. It's incredible that they have created such a successful business in an attempt to reduce waste!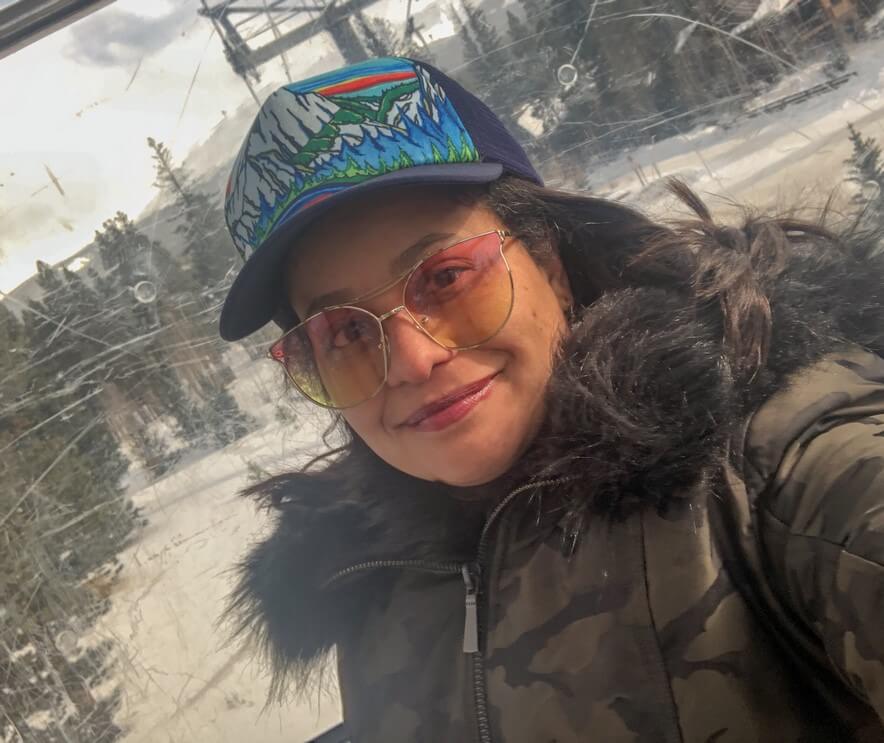 The hat I spied, loved and purchased is a special trucker hat from its Artist Series Trucker Hat Collection. The Artist Series features four artists, who have been commissioned to design artistic Trucker Hats. Each hat features hand-drawn designs showcasing the beauty of the great outdoors.
Each artist has a label stitched inside the hat giving them credit for their work and according to the salesman in the shop, compensation for their work.
The concept seemed similar to another brand I love, Bucketfeet, and one I wanted to share here.
My hat is called the Half Dome Trucker and features a towering mountain peak rising from the Yosemite Valley floor. The hat is a Limited-edition piece of artwork by Southern Oregon's Chris Herbst.
According to his artist bio on Sunday Afternoons, Herbst shares his love of the outdoors through his designs and creating surf and stand-up paddleboards in Oregon.
I've only had my hat for a few days, but I've received a lot of inquiries about it. I'm especially proud to wear it knowing that by doing so, I'm supporting a family-owned business and an Oregon-based artist. The family supports many organizations and programs committed to responsible land and water use too–so you can feel good about supporting a family business that gives back!
To purchase your own hat or learn more about Sunday Afternoons, click here.