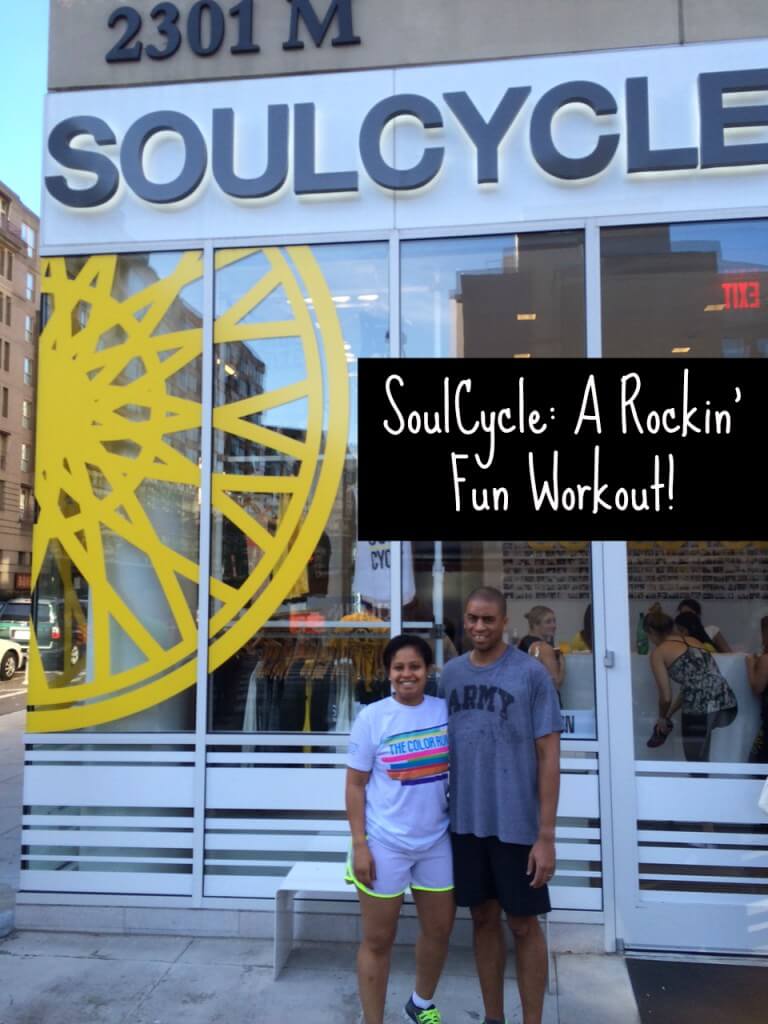 I don't enjoy exercise, but I know that I need to workout in order to maintain a healthy body. Because of this, I am constantly looking for ways to make fitness fun.

Rob read about Soul Cycle, more than a year ago. And although there's a large beautiful studio across the street from his office in Chicago, we haven't had the opportunity to visit. On our recent weekend vacation in Washington, DC, we work up early to workout at SoulCycle. SoulCycle is the latest "on trend" exercise method and gym–it's a 45-minute spinning workout. The studios are modern and trendy, and the music sounds like it's the soundtrack from the next hottest nightclub or bar.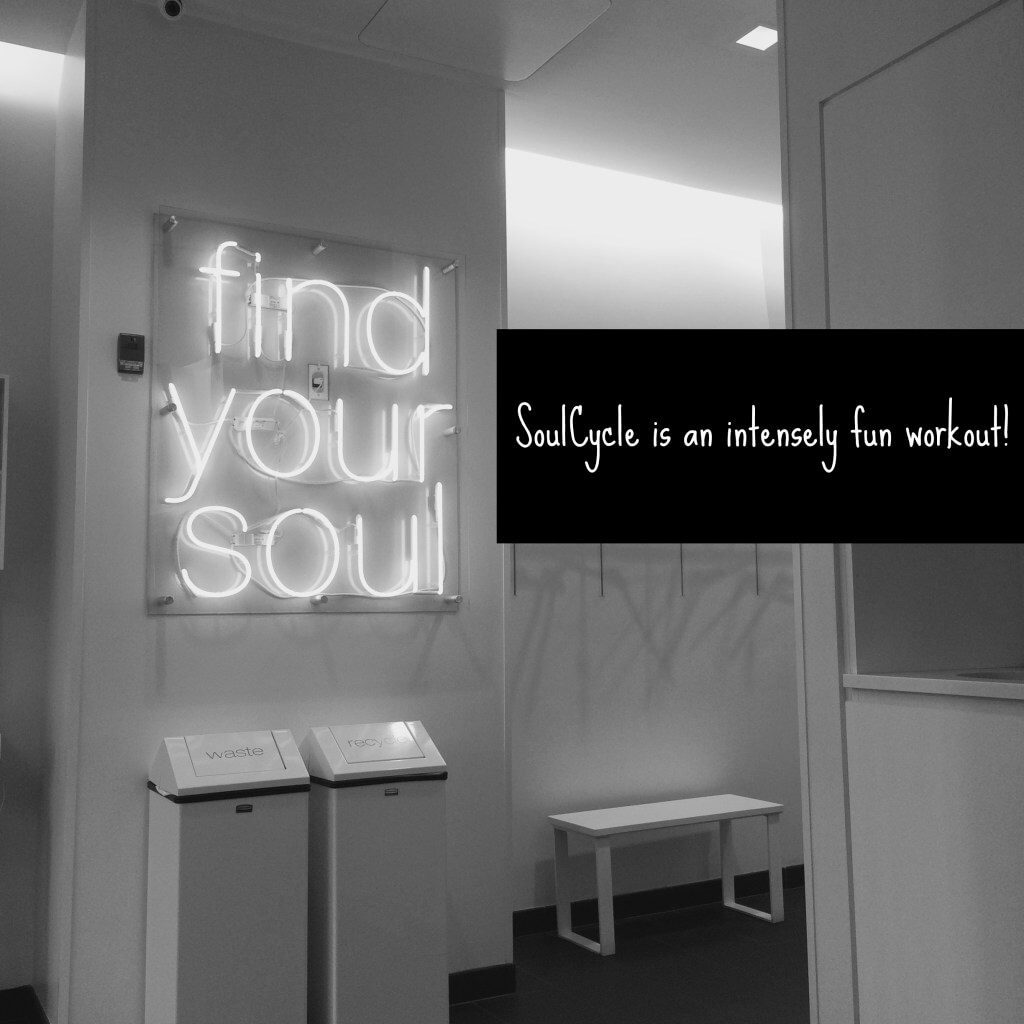 Similar to yoga, SoulCycle is a pay-as-you go spinning class. Loud, heart-pounding contemporary music booms through the room, while the instructor motivates, entertains and DJs!

The studio has beautiful, enthusiastic instructors. My instructor, had energy that was contagious. The vibe was very Zen-like, full of positive affirmations, motivational quotes and Drake songs playing—pumping in the background.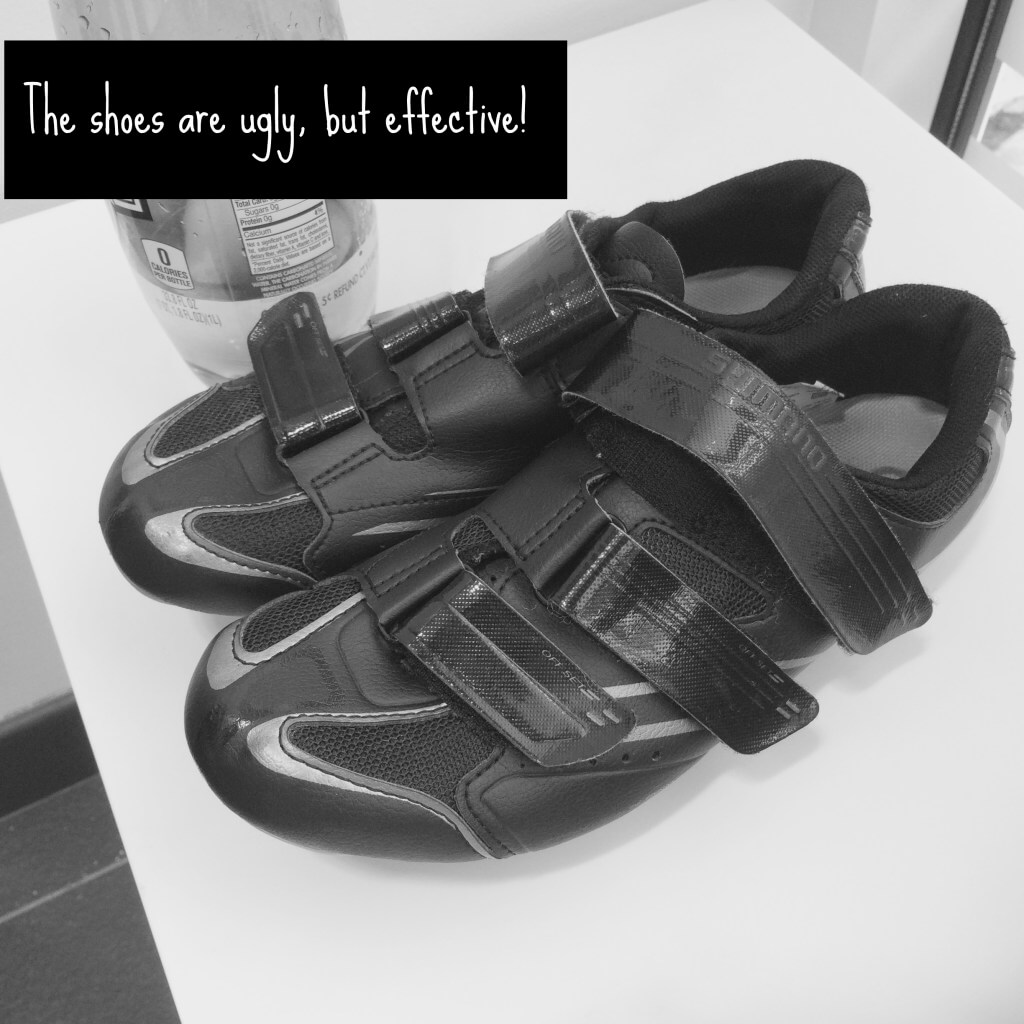 The Soul Cycle studio features a retail area in the front of the house, men's and women's bathroom and showers, and a co-ed community locker area. There's also a water fountain, water for sale, and of course, free towels.

Special shoes are needed for the ride because you "clip in", but shoes are available for minimal rental fee ($3.00) if you need them. According to SoulCycle, clipping in provides a more stable, safer ride and also allows you to target the correct muscle groups. The shoes come in handy because the workout you to ride by candlelight, and during parts of the workout, the instructor suggests you close your eyes. Being clipped into the bike is handy when biking with your eyes closed.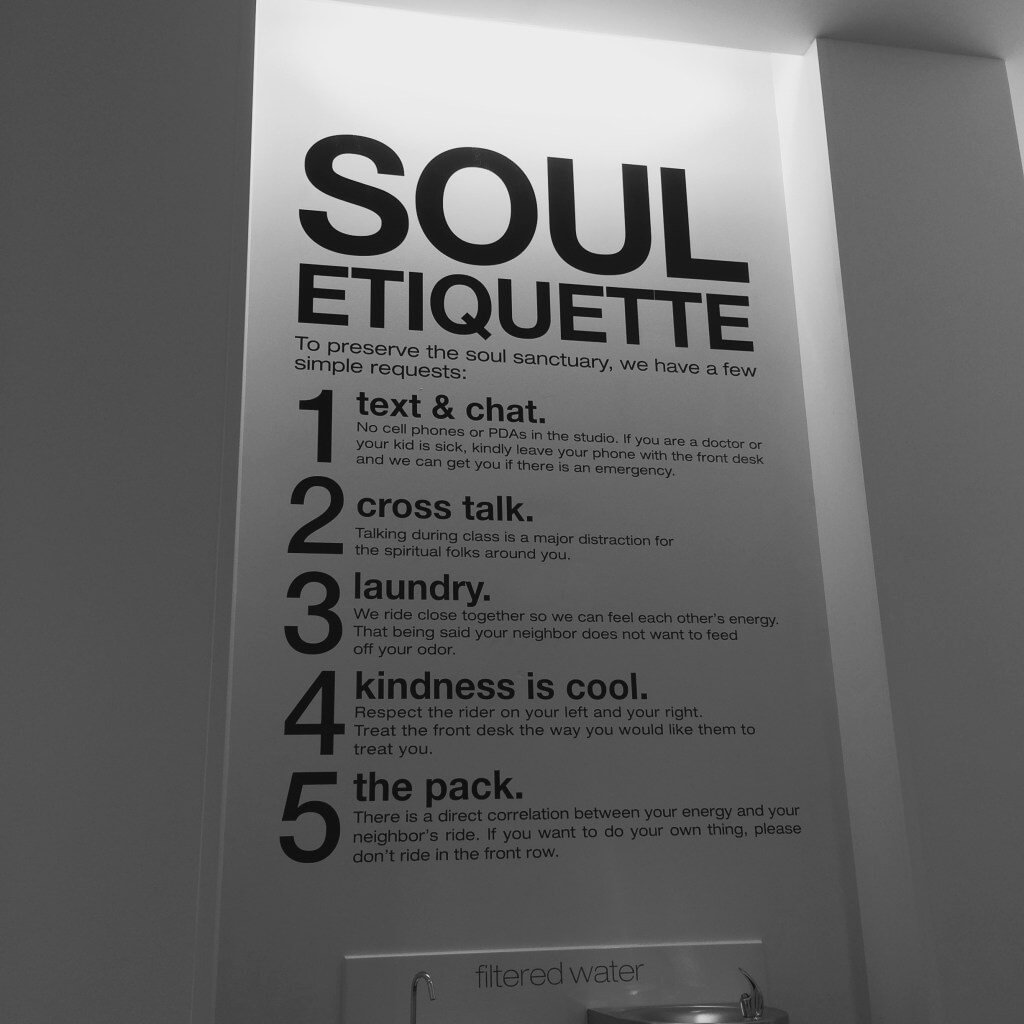 According to other people I know, appointments are difficult to secure. Apparently, in some markets, people set alarms to log on and book classes. Luckily, the Washington, DC studio I visited was relatively new, and had seats available for a Sunday morning ride. When we're in Chicago, we like to sign up and take classes there too. Chicago has a lot of studio and instructor options, and our Chicago friends have their favorite instructors and studios, for sure!

With inspirational coaching, and great tunes, I went into the workout committed to the idea that I could survive anything for 45-minutes. Before class began, I asked for help and made sure my bike was adjusted, and I knew how to clip my feet into the pedals. As the ride began, I let myself go, and committed to doing what the instructor said, placing no focus on the difficulty of the workout or the expertise of the other riders in the room.

When the workout started, I began sweating. Madly.
SoulCycle is a fat-burning cardio, full-body workout. While one part of the workout was traditional spinning, the workout was also filled with non-traditional elements, like lifting small weights. The people in the front row of the class know what they're doing and they sit up front because they're seasoned. I watched what they did (because for part of it the instructor was walking the room, making adjustments and checking other riders) and copied or adjusted accordingly. During the class we climbed, danced up and down, and switched from leaning to upright positions pretty frequently. The sweat just poured off of my body and I hope a little fat left with it!

The workout was fun, uplifting and inspiring. It was a great way to spend a Sunday morning. If you like high energy, inspirational workouts, SoulCycle is for you!