My grandmother has been dead for several years now. And while I miss her every day, I often find myself smiling thinking about something she said or did when I least expect it. That's the tricky thing about grief: it sneaks up on you in good times and bad. And while I miss her quite a lot, I never miss her more than I do today: on the first day of fall.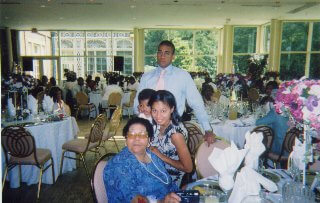 Generally speaking, the first day of fall in the Midwest it still feels like summer. The weather is warm and the still sun sets fairly late.
And, always, on that first day of fall, I find myself sitting down to flip through a few fashion magazines to consider what I will wear when the weather turns cold.

In honor of my grandma, and all the fun we had together comparing notes on fashions and forecasting what pieces we would purchase to enhance our wardrobes, I'm sharing three truths about fall fashion!
TRUTH: It's fun to find fall fashion inspiration in the pages of your favorite fashion magazine!
My grandma loved fall fashion. Thumbing through fashion magazines and chatting about trends to come was one of our favorite pastimes. We would have lunch, share fashion magazines, and window shop and critique trends.
More than anything else, we both loved color, and were always excited when designers or experts would select our favorite colors as "THE" colors for fall.
We were into the Pantone color of the year before it was a thing.
Over lunch we loved to talk about our plans to refresh our wardrobe based on the trends and colors of the moment. Like all old people, my grandmother loved polyester in her old age. But she also liked the occasional dress and big statement jewelry. Each year, on the first day of fall, I think about how much fun we had laughing and talking about trends.


TRUTH: Wondering what to wear this fall? Listen to the experts recap New York Fashion Week!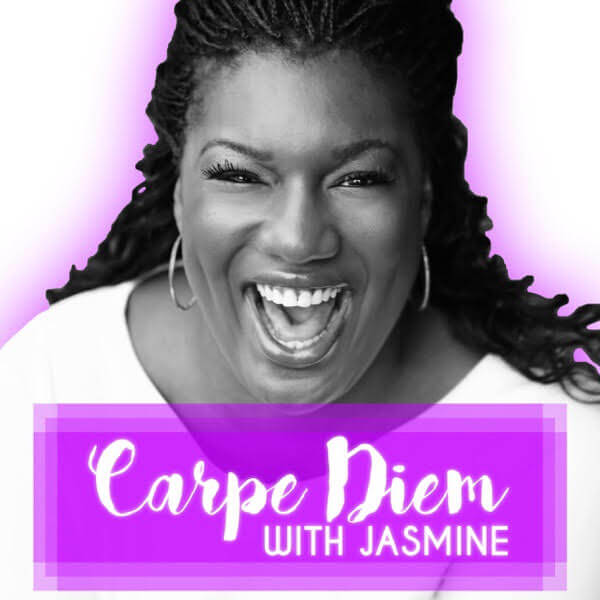 Recently, I was listening to a podcast by
Carpe Diem with Jasmine
. The podcast featured a fashionista who had recently returned from New York fashion week. The expert shared what she saw on the runway and had a few tips any insight as to what's hot and want to wear this fall.
Are you wondering what's on trend? Leslie, just returned from fashion week and shared what she saw on the runway with Jasmine in
an exceptionally informative podcast
. Click on this link to hear them chat about what pieces to consider investing in as you look to refresh your wardrobe. It's inspiring to hear that it's not necessary to purchase all new clothes to appear on trend!
TRUTH: All the feels. Athletic leisurewear ain't going nowhere.
I'm a big fan of dressing comfortably. I want to like to be comfortable I also like to look neat and pull together. For me, that. Often means investing in athletic clothing that's a little more expensive or created in collaboration with designers. I'm a big fan of the synergies that are starting to be created between the runway and the gym.
I usually shop at the Nordstrom in downtown Chicago. One of the things I'm most looking forward to this fall is the opening of the Nike X Nordstrom boutique in November. This women's only boutique it's concept it by Nordstrom creative director, Olivia Kim, and will bring it and will be bringing together A fusion a fitness attire and high fashion. I can't wait! This concept shop will be opened in collaboration with Nike at select stores starting this Fall.
Kim, the Vice President of Creative Projects at Nordstrom, partnered with Nike for a collaboration on a women's-only lifestyle shop that blurs the lines of fitness and fashion as the ultimate sneaker boutique for her. 'Nordstrom x Nike' will house limited-edition product introduced each month, curated collections of activewear, sneakers for runners and sneakerheads alike, activewear and athleisure, accessories, tech and more.
#icantwait
TRUTH: It's always better to enhance your wardrobe with someone else's money!
Let's be honest, shopping with someone else's money is always more fun than shopping with your own. To that end, I've partnered with some other bloggers to bring you a fun giveaway: you can enter below to win a $200 Nordstrom.gif"https://www.nowthisis40.com/wp-content/uploads/2016/09/Nordstrom.png" alt="nordstrom " width="1024" height="1024" class="aligncenter size-large wp-image-833" >
GIVEAWAY DETAILS
Prize: $200 Nordstrom.gif"rcptr" href="https://www.rafflecopter.com/rafl/display/97fa2529980/" rel="nofollow" data-raflid="97fa2529980" data-theme="classic" data-template="" id="rcwidget_ugvzjcfj">a Rafflecopter giveaway