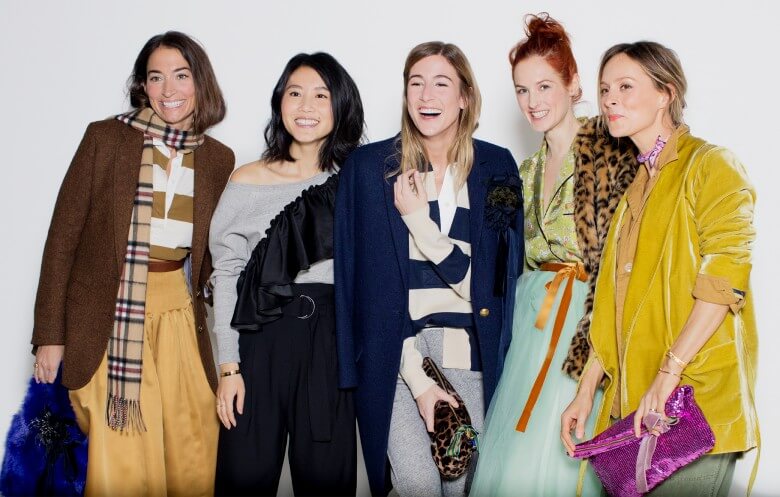 Every February since 1993, New York Fashion Week, has provided international fashion houses with an opportunity to show their new collections to buyers, press and the general public.

If you're really lucky, you can score an invitation to a show to check out a collection or two.


My son purchased some cute outfits for me this past Christmas, from a store I don't always shop at:
J. Crew.
For this reason, I've started to pay attention to their clothes a little more.
On Sunday, the brand shared their Fall/Winter 2017 collection at New York's Spring Studios.
The FW17 show featured real people instead of models, and men and women between the ages of nine and 67, walked its runway.
According to the brand's blog:
"Last season we asked some friends to wear our collection and we loved how each person brought his and her own personal style to the pieces, so we decided to do the same for fall."

"For FW17, you'll see a new mix of friends from the office, around town, all around the country—ages 9 to 67. And each one still has their own individual style and beauty, which is something we really admire."

J.Crew's Fall/Winter ready-to-wear collection featured real people of all ages, gender, sizes, ethnicities and backgrounds (there were even African American male twins!!).


The J. Crew FW17 women's collection featured 34 looks and its Facebook page shows a lot of different textures like denim, tulle, and velvet: some of my favorite fabrics!
Incidentally, the J. Crew website also features one of its
real models
, photographer and
blogger
, Alice Chao, on its
behind-the-scenes blog
. The photo essay featuring her pre-show activities is interesting.
I'm excited to see more of what J. Crew has to offer and have partnered with some other bloggers to host a J. Crew.gif"attachment_1228" style="width: 649px" class="wp-caption aligncenter">