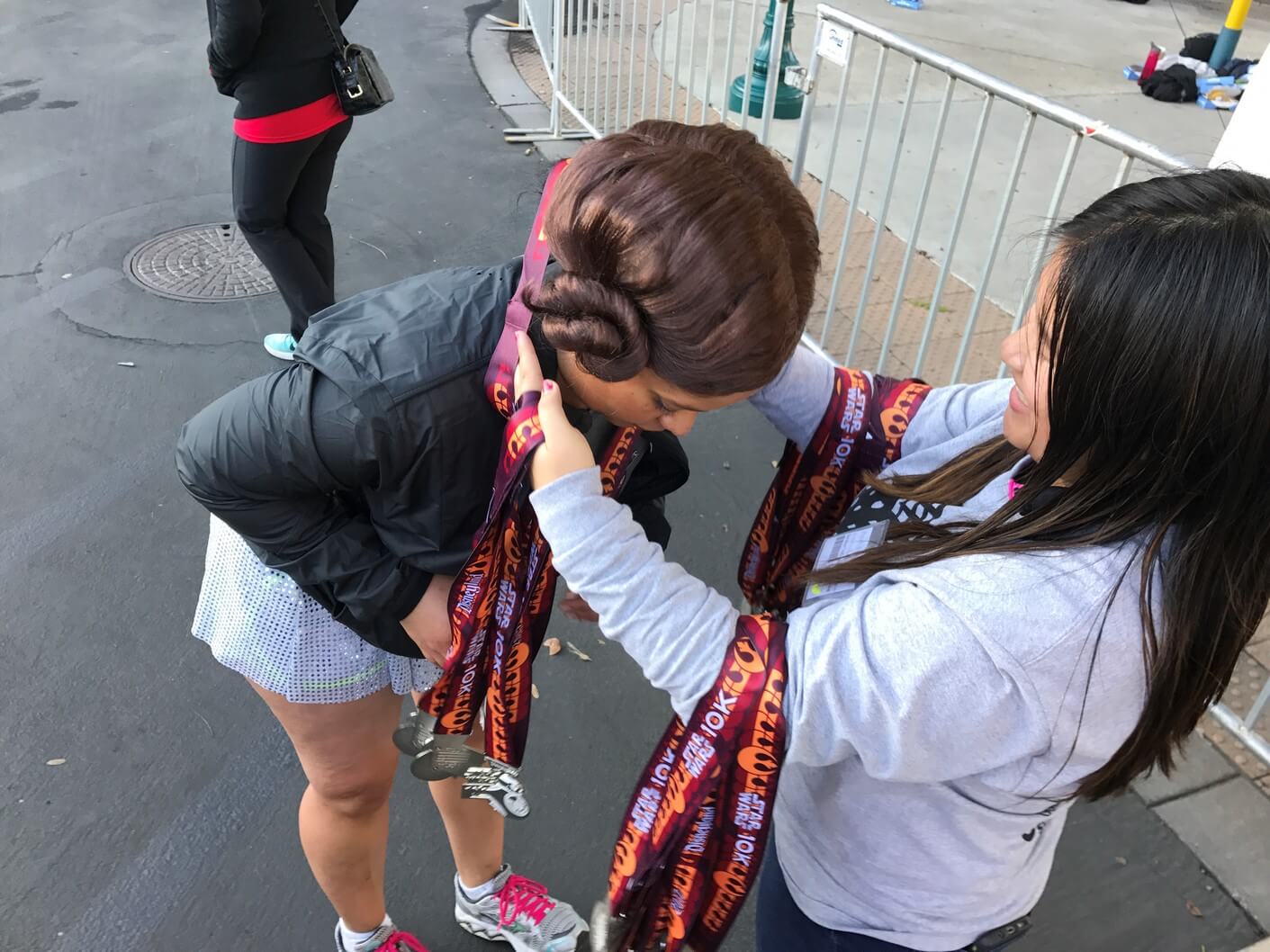 Like many women, I'm hypersensitive about my weight and my exercise routine.
Though I may be sensitive about it, the reality is that personal wellness is a much-discussed, often criticized topic.
How and what you choose to do to exercise is a topic that is often open to critique.

Awhile back I had drinks with one of my husband's friends and the topic of exercise came up. His friend looked at me and said, "you don't look like someone who exercises."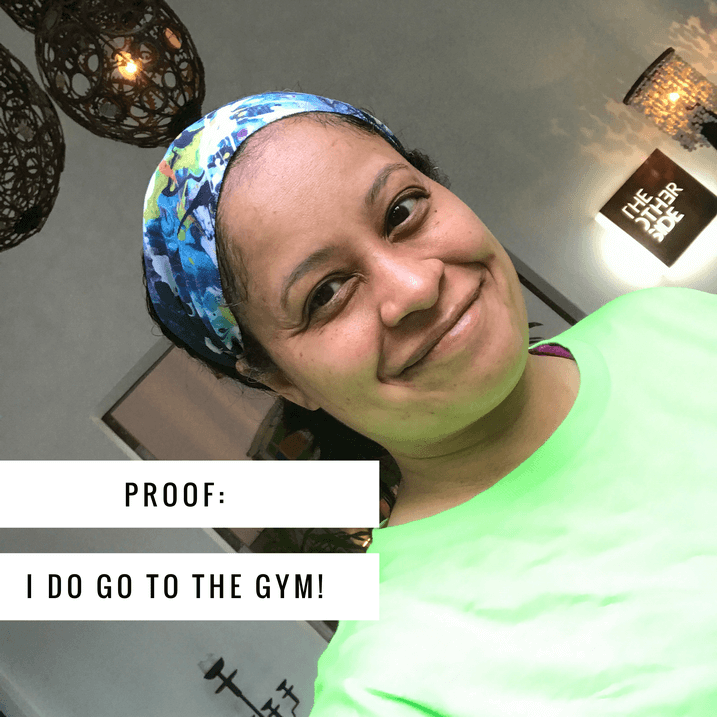 Now, I don't know about you, but I typically try to offer the benefit of the doubt to the people my spouse chooses to spend his time with. So, while I really wanted to curse his friend, I chose to politely defend myself by saying, "actually I Run Disney."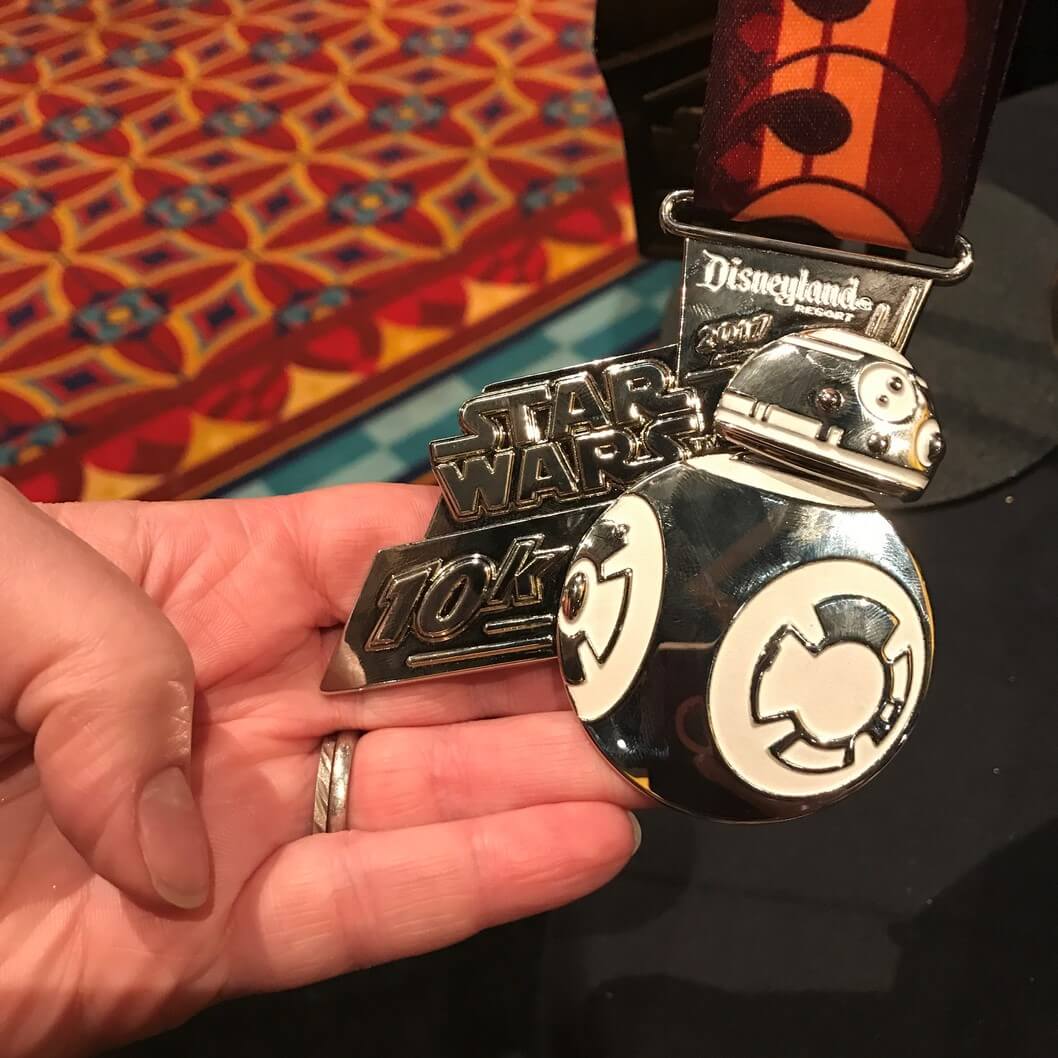 My statement was followed by an awkward pause, and then a thorough cross-examination: what was Run Disney? Did I and did I actually run? And of course, how do you sign up?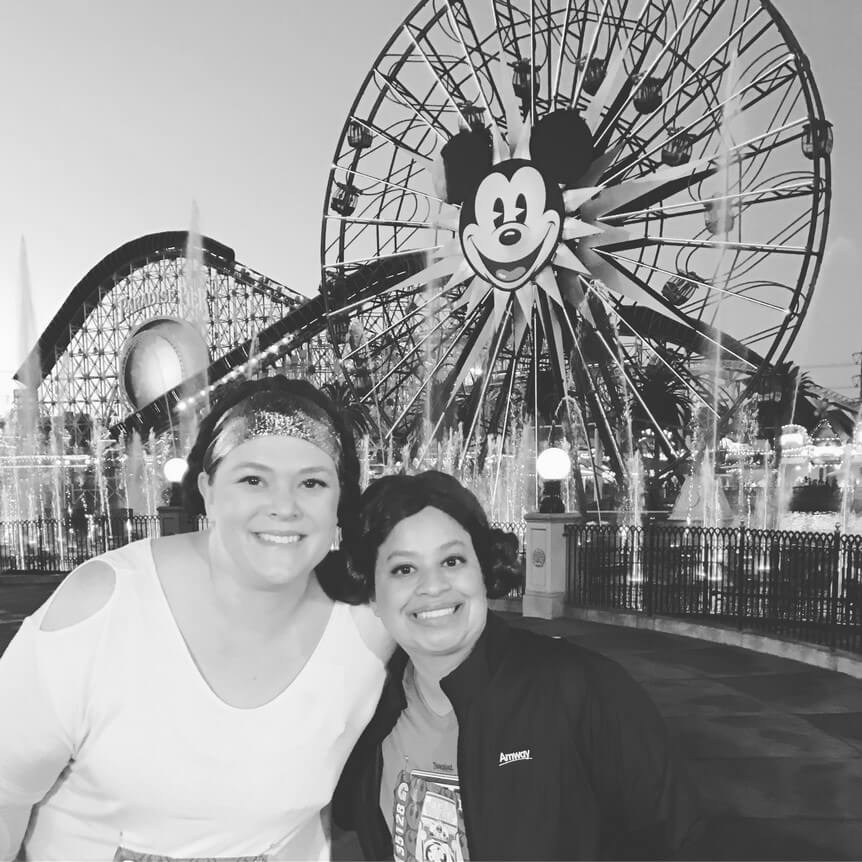 I wasn't fooled by the subsequent question and answer session.
I've been to this rodeo before.
My husband's friend was trying to minimize me, and was really asking, "do fat people run?"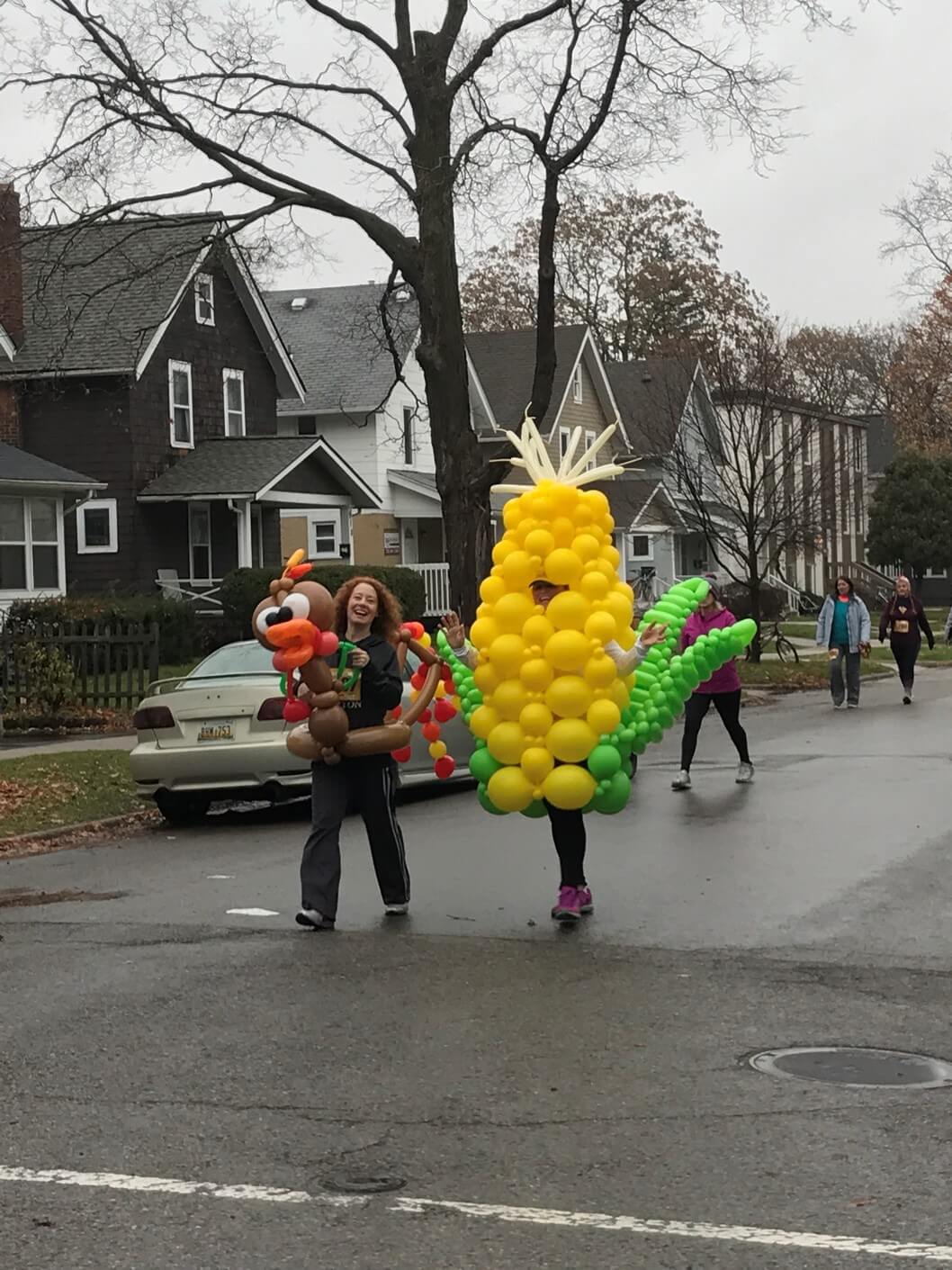 The answer is, "yes".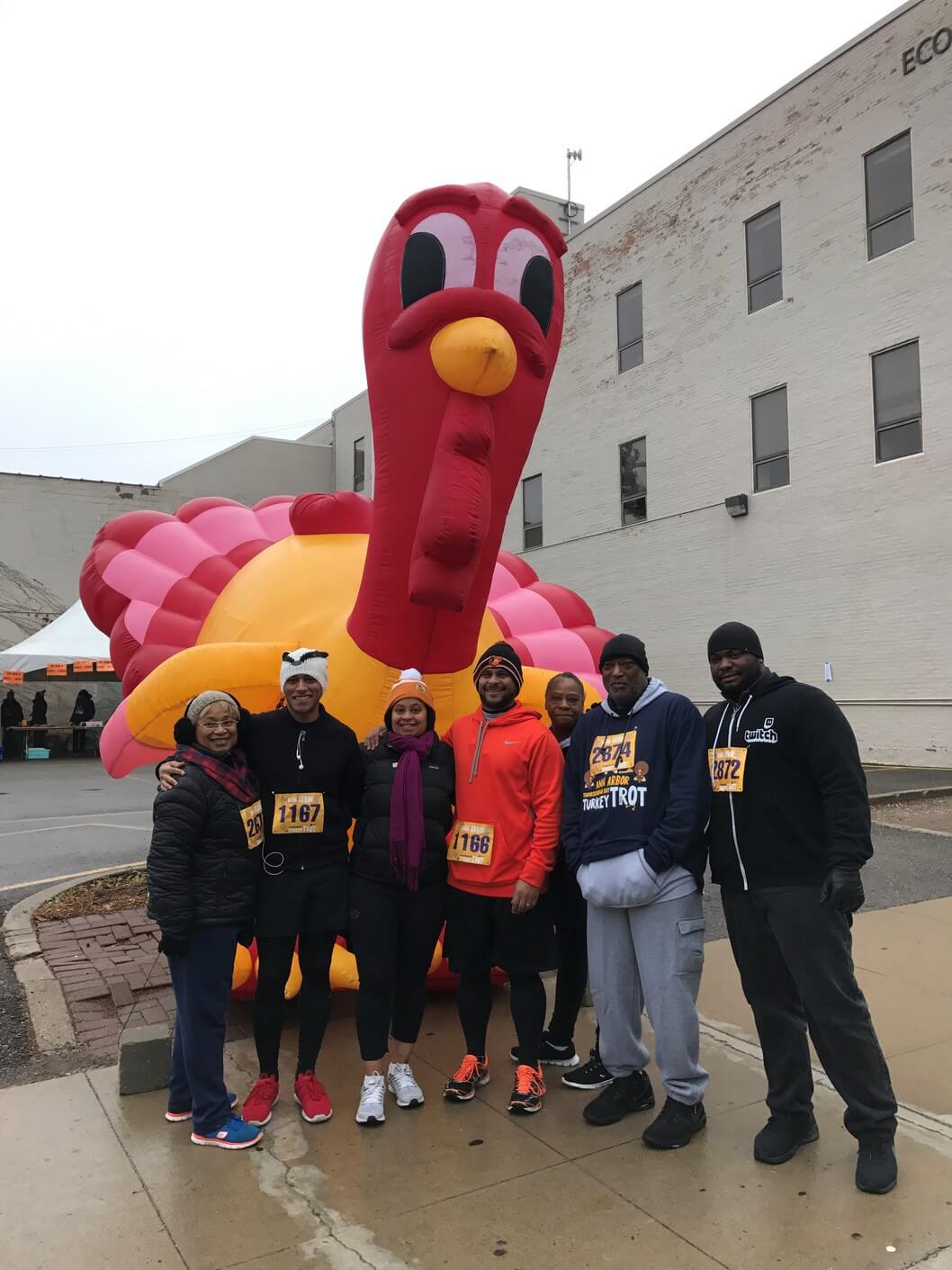 Fat people run.
And walk.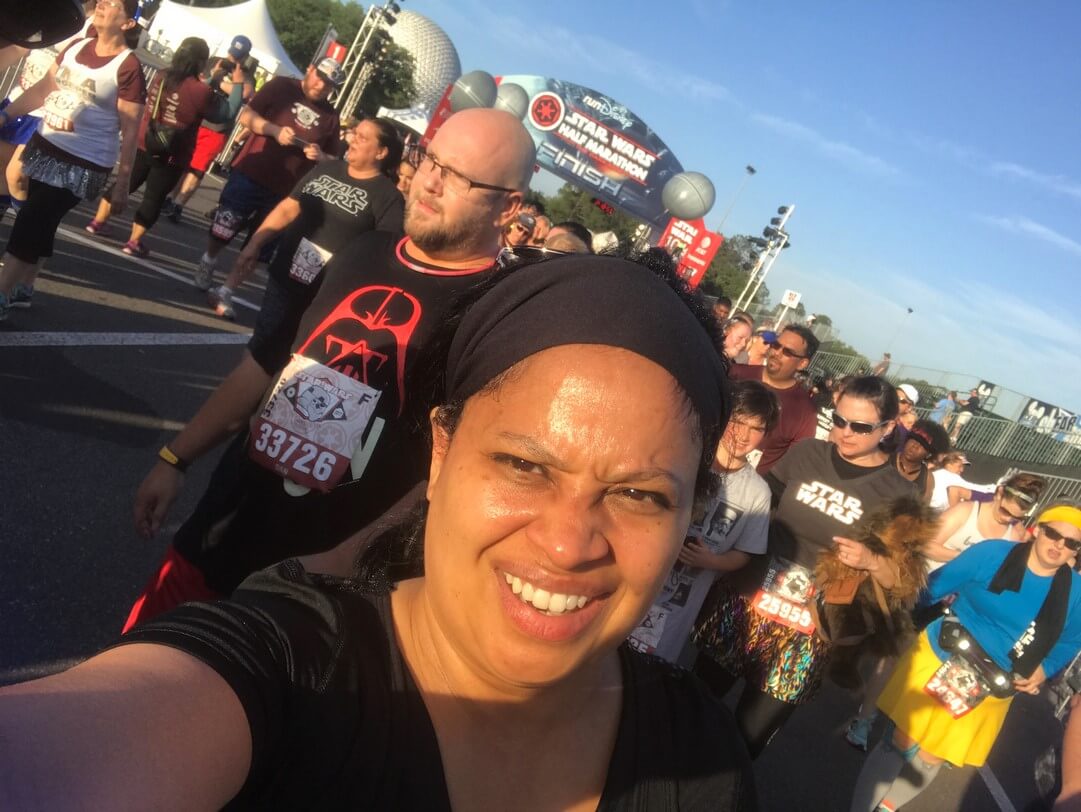 And thanks to the laws of physics we are always moving faster than that person on the couch.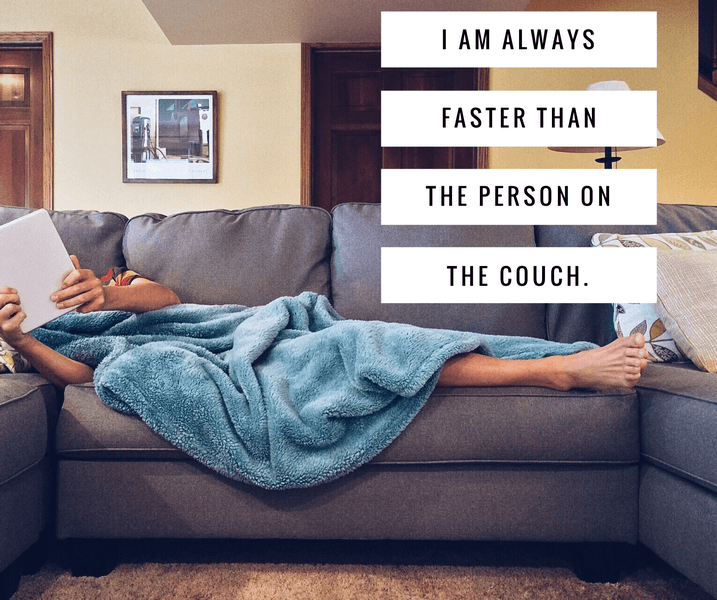 I'm the first person to admit that I hate running.
I will also be the first person to admit that any and every time I lace up my running shoes and walk or run for exercise I have made a significant accomplishment.

Exercising gives me a lot of anxiety.
The entire time I'm running, I'm worried that I am not going fast enough, or that I am not running long enough or that my stride isn't very good.
Generally speaking, running 5-10 kilometers is absolute mental punishment.

But after my run is over, I'm really glad that I put in the work and did the training.

And I look forward to participating in races.
Especially races with costumes!
For those of you who don't know, I participate in the Run Disney races with my also not-skinny college roommate. We do two races a year, one in the winter and one in the spring. We participate in the 10k, and I subscribe to a very dedicated training routine month in advance to make sure that I don't embarrass my roommate or myself when we get on the course.

Neither of us are fast. And neither of us care.
Rob's friend isn't the only person to criticize my commitment to exercise.
A former colleague, who was an avid weekend runner, also never understood my exercise choices. He often openly wondered why I would pay to fly to a race where I didn't care about my time.
It turns out, some people run to improve their time. Others run to challenge themselves to pursue distance goals. Still others run for endurance, or to get fit.

I run to finish.
Before one of our Disney races, we met Jeff Galloway, and his wife. Jeff is one of the most famous American runners and was an All-American collegiate athlete and a member of the 1972 US Olympic Team in the 10,000 meters.
He's famous, inspirational and amazing.
He also has created a broad range of running and training programs, which Run Disney runners, many first time runners, use to train for their races.

Meeting Jeff was a sobering highlight for me. When we met him, I lamented that I was slow.

He looked me dead in the face and said, "speed is not the point. Finishing is."
True story, Jeff Galloway.
On race day, it was really hot on the course. And we were tired. Still, every time we wanted to stop or quit, we thought about Jeff.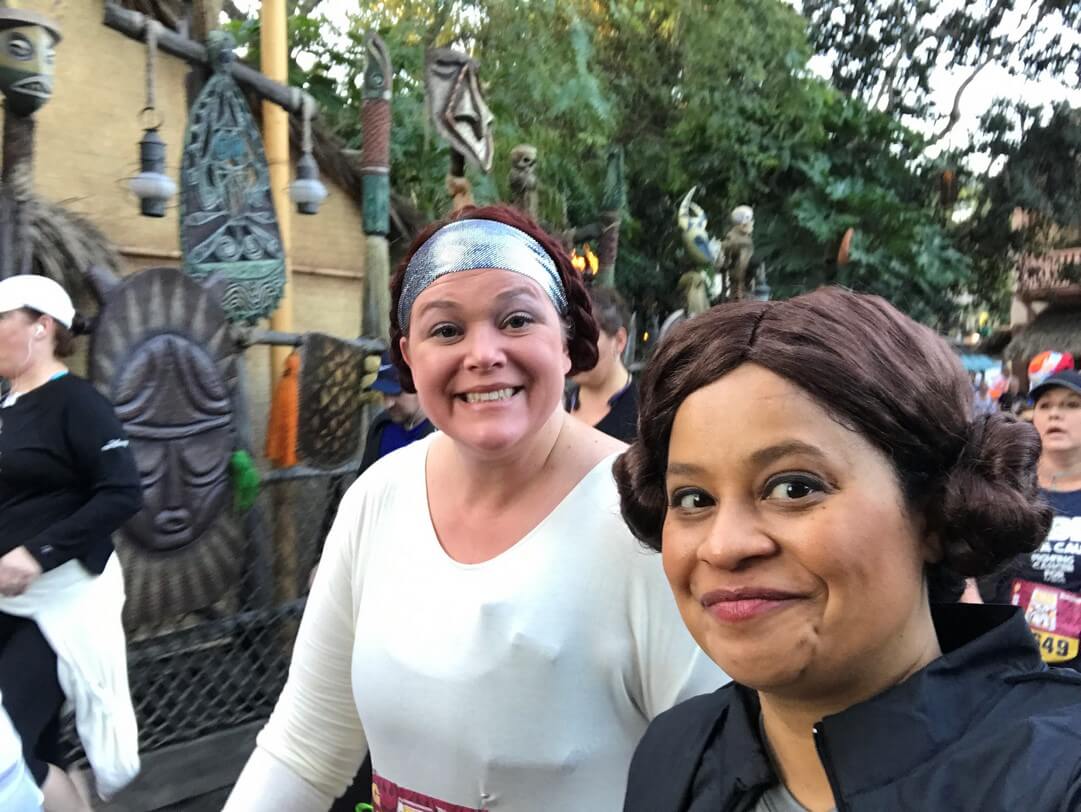 And we finished.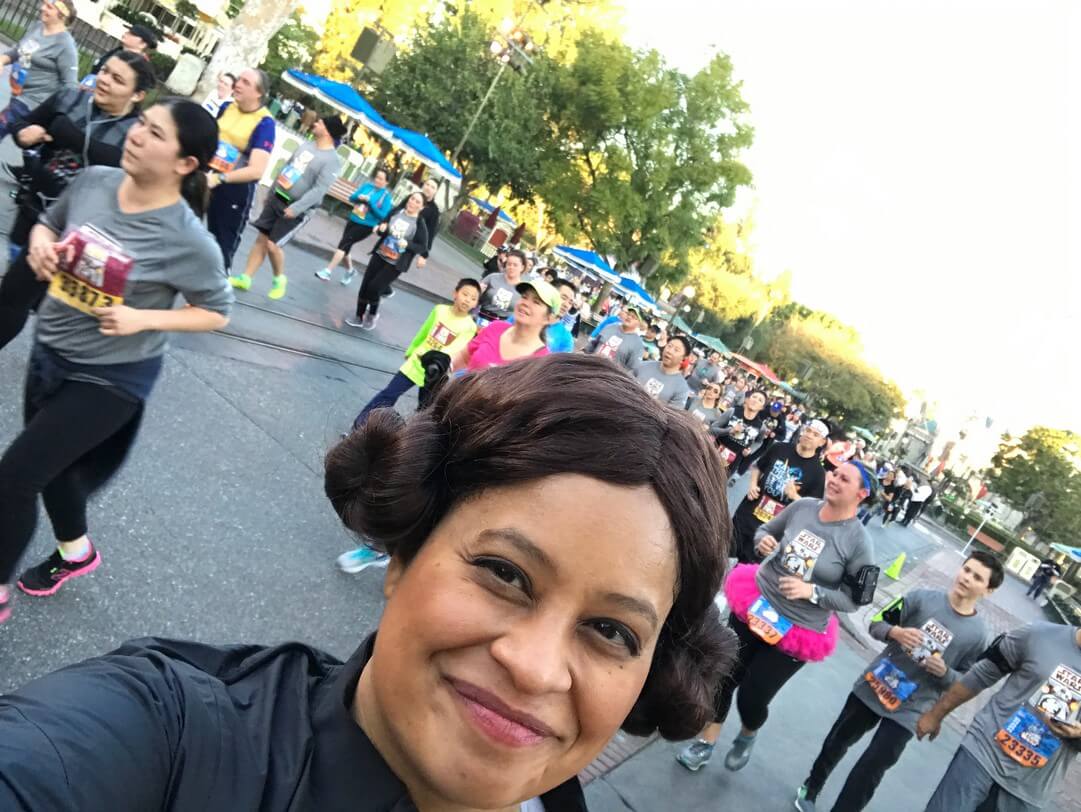 When I'm training, I'm always struck by one universal truth: people of all shapes and sizes run, and their ability to start and finish has nothing to do with their body type and everything to do with their mental constitution.

Working out is hard enough. I don't need a fitness enthusiast giving me unsolicited feedback.
But there's a lesson here too: I have discovered that my brain is the most difficult muscle in my body to train.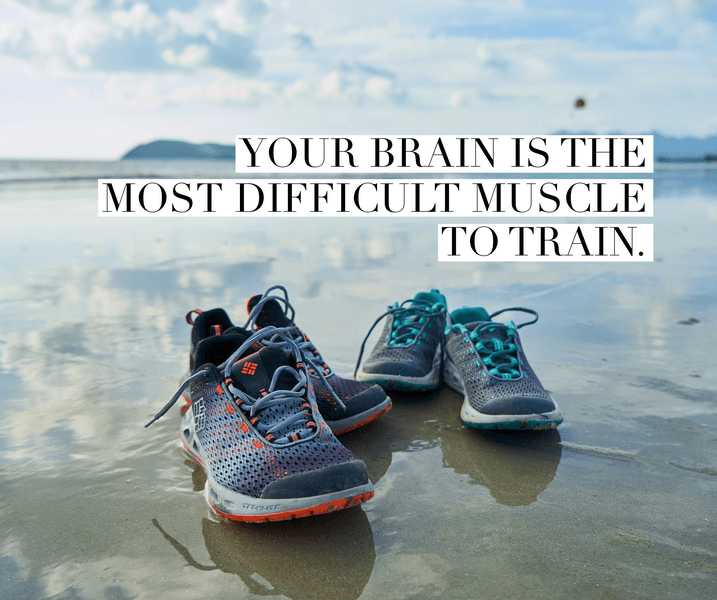 Exercising is tough, but my body is built to do the work. And while I may not always enjoy the workout, my body is always capable of completing it.

My mind however, is a whole different thing.
It's very stubborn, and often insists that I'm too busy to workout, too tired to exercise or unable to run one more lap.

My mind is a liar and it needs better training.
And while my body may not look like I've been on the treadmill training, I can assure you that not everyone who can run looks like they do.
And that doesn't matter. Finishing does.
On behalf of athletes who set their own goals and compete to prove something to themselves not others, I wanted to cheer you on, and wish you well in whatever you're working to accomplish this week! Remember, it's not how you start, it's how you finish!