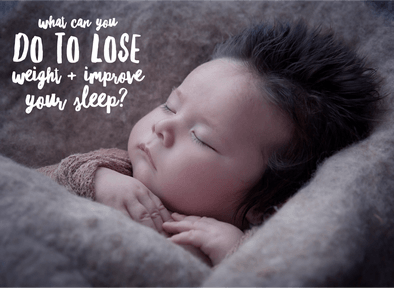 Yesterday, I told you that I'm on a wellness journey: I'm too fat, and I need to do something about it.
The first place I turned after I decided I needed a little help was my doctor. I scheduled an appointment with her and had my annual wellness visit. After an exam, a review of my bloodwork, and asking a few questions doctor sat me down and shared her hypothesis: she's concerned that my poor sleep habits are responsible for my problems with my weight.
At first, I didn't think that she was serious.
I never knew that there was a correlation between sleep and weight loss.
But after hearing her out and doing a little research it turns out that what she said is true: lack of sleep can affect your weight.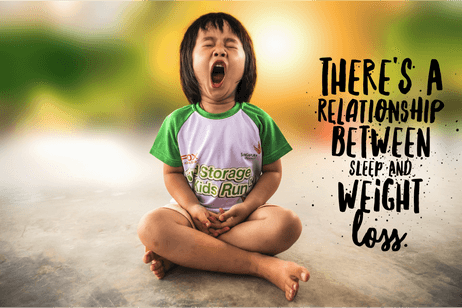 According to my doctor, hormonal changes take place in your body when you don't get enough sleep and these changes can lead to weight gain. The extra hours of awake time may lead to unnecessary eating: specifically drinking more caffeine.
When I'm not sleeping, I'm doing things that aren't contributing to my personal wellness: drinking a lot of coffee (because I'm tired), staying out late (because I'm not tired) and drinking wine (because I'm awake)—and skipping workouts (because I am too tired to head to the gym).
Since I've hit 40, it seems to take me longer to fall asleep or feel tired, and I am sleeping a lot less, waking up several times a night.
Before my doctor's visit, sleep wasn't something I ever thought about, it was just something I did. Now, it seems that my age and lifestyle are having a negative impact on my health and ability to maintain a healthy weight. I suspect that managing this is going to be more difficult than dieting.
Habits are hard to break.


The National Sleep Foundation Has 3 Suggestions To Help You Improve Your Sleep Health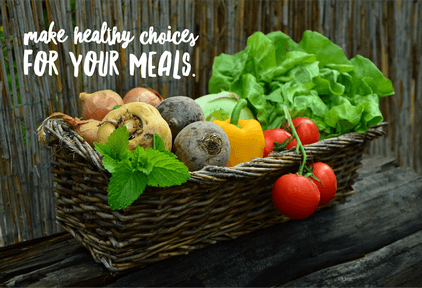 Make healthy choices for your meals. Avoid fast foods.
According to the National Sleep Foundation, "food is also related to sleep by appetite and metabolism."
Research by Dr. Van Cauter shows that people who don't get enough sleep are more likely to have bigger appetites. This link between appetite and sleep provides further evidence that sleep and obesity are linked. To top it off, the psychological manifestations of fatigue, sleep and hunger are similar. Thus, when you're feeling sleepy you might feel like you need to head for the fridge instead of bed.
One solution: eat more fish, fruits and vegetables; avoid foods high in carbohydrates or fats.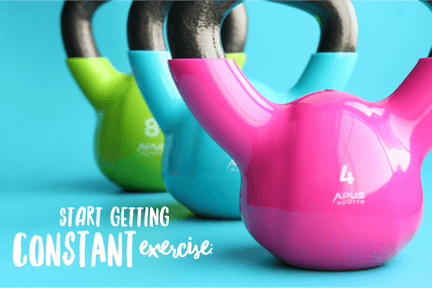 Start getting consistent exercise.
Constant exercise will improve the quality of your sleep. Most experts, however, say to avoid exercising less than 3 hours before bedtime, because exercise is alerting and can make it harder to fall asleep.
According to the 2003 poll conducted by the National Sleep Foundation, self-described exercisers report better sleep than self-described non-exercisers even though they say they sleep the same amount each night (6 hours and 51 minutes, average on weeknights). Vigorous, moderate and light*exercisers are significantly more likely to say "I had a good night's sleep" every night or almost every night on work nights than non-exercisers (67%-56% vs. 39%). Also, more than three-fourths of exercisers (76%-83%) say their sleep quality was very good or fairly good in the past two weeks, compared to slightly more than one-half of non-exercisers (56%).
"If you are inactive, adding a 10 minute walk every day could improve your likelihood of a good night's sleep," says Max Hirshkowitz, PhD, poll task force chair. "Making this small change and gradually working your way up to more intense activities like running or swimming could help you sleep better."
"Our poll data certainly find strong relationships between good sleep and exercise," adds Hirshkowitz. "While cause and effect can be tricky, I don't think having good sleep necessarily compels us to exercise. I think it is much more likely that exercising improves sleep. And good sleep is fundamental for good health, productivity, and happiness."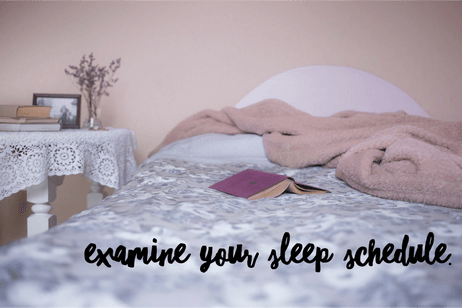 Examine your sleep schedule.
Did you know that each of us comes wired with an internal clock? It's called a circadian clock, and it helps you establish a schedule, fall asleep each night, wake up, regulate your body temperature and like you it changes as you age.
WebMd.com has some great tips for establishing a sleep schedule. I'm going to work on waking up at the same time every day, and redefine the parameters of my bedroom. We don't have a television in our bedroom (which is great), but I could do a better job of making sure our bedroom is used exclusively for sleep–and not for paying bills or working on Power Point presentations in bed.

I'm Planning To Go To Sleep
I'm going to begin monitoring my sleep using my FitBit activity tracker. Using the app, I'll be able to track my progress and work to make small improvements each week. My goal will be to work towards 7 hours of sleep 5 nights or more per week. Right now, I'm averaging 5 hours per night, and my sleep is almost always interrupted or restless. I'm hoping that by helping my body clock, I'll be one step closer to a good night's sleep!