I'm always on the search for the perfect present. And when someone purchases a.gif"https://www.nowthisis40.com/wp-content/uploads/2019/02/img_0622-1.jpg" class="size-full wp-image-2456" width="1028" height="771" >This service supports local artisans from all over the world.
Different from other subscriptions, GlobeIn delivers empowerment and handmade goods to mindful customers, empowering artisans in remote areas to hone and enhance their craft. The income provided by GlobeIn subscriptions offers the tools to build sustainable businesses.
I received my subscription for Christmas, and I think its a great.gif"https://globein.com" target="_blank" rel="noopener noreferrer">GlobeIn Shop. The shop features products from at least 40 different countries.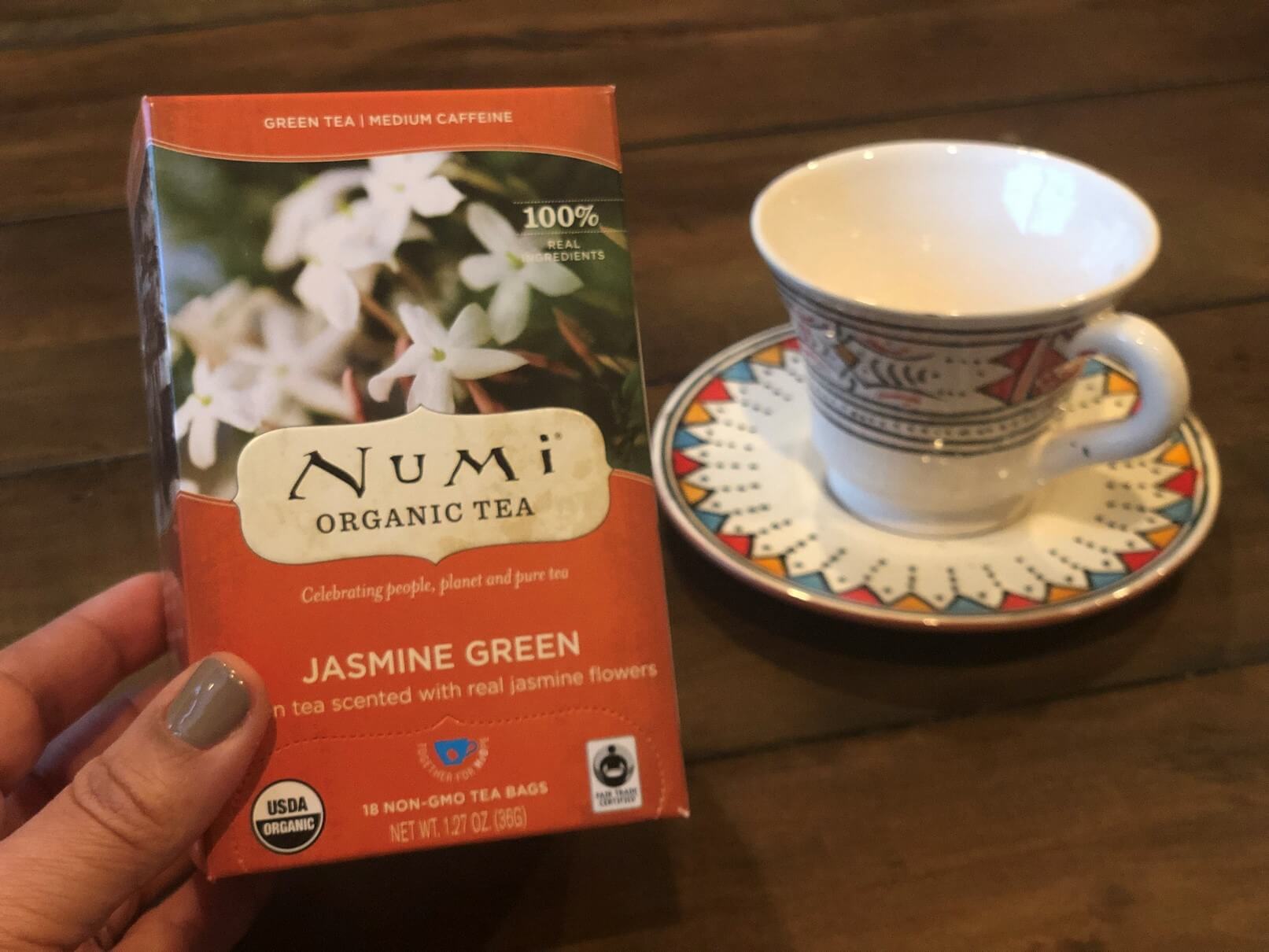 My GlobeIn box had a tea theme and corresponding items inside.
The first item I opened was a pretty white Berber teacup, and saucer with hand-painted details. Made in the renowned Serghini workshops by master ceramicist, Moulay Ahmed Serghini.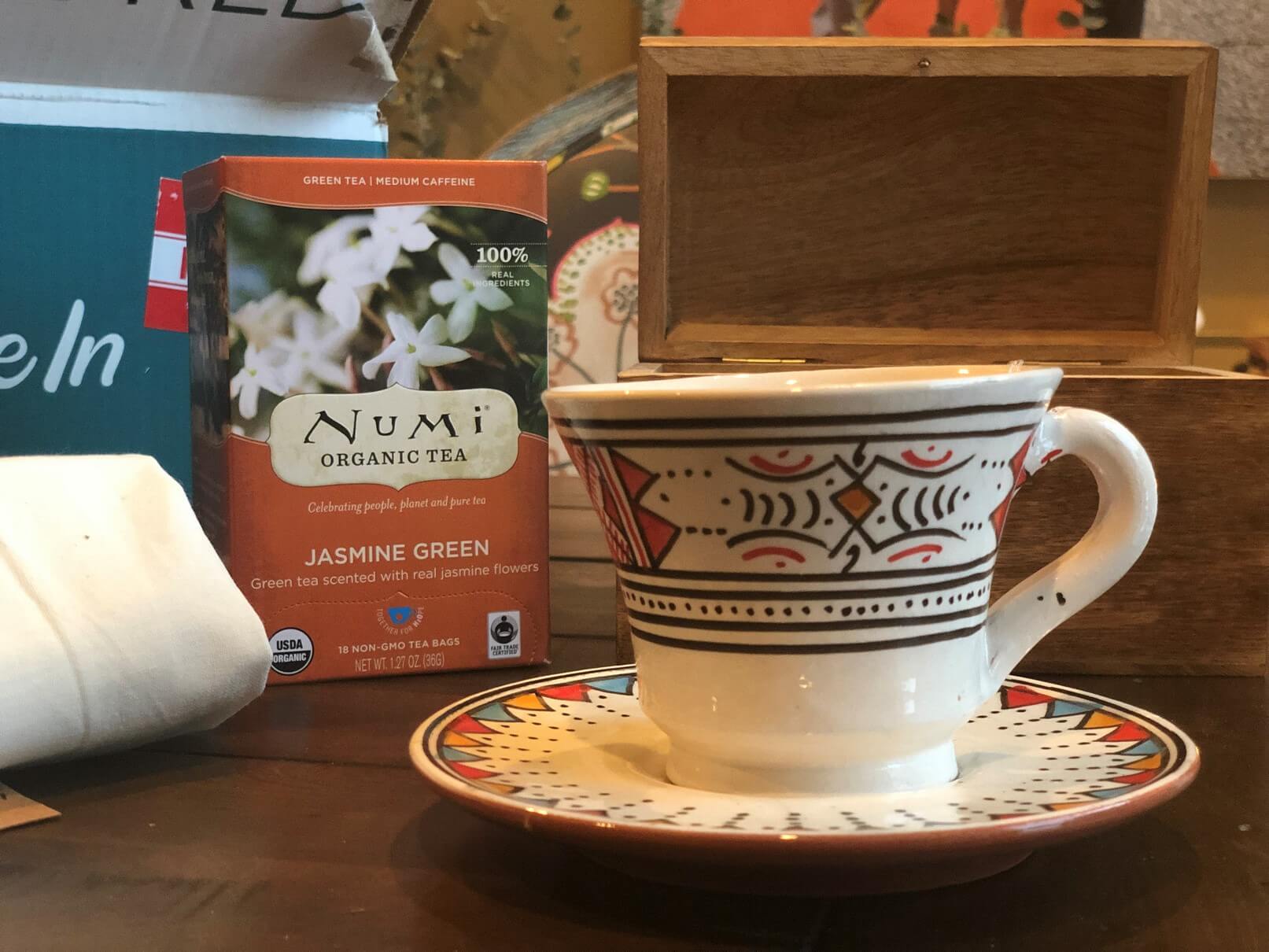 Ahmed's family has been making pottery in his family's studio since 1830. His studio has helped its students transcend poverty as his workshops set wages above the minimum wage and provide healthcare, pension plans and guarantees safe working conditions.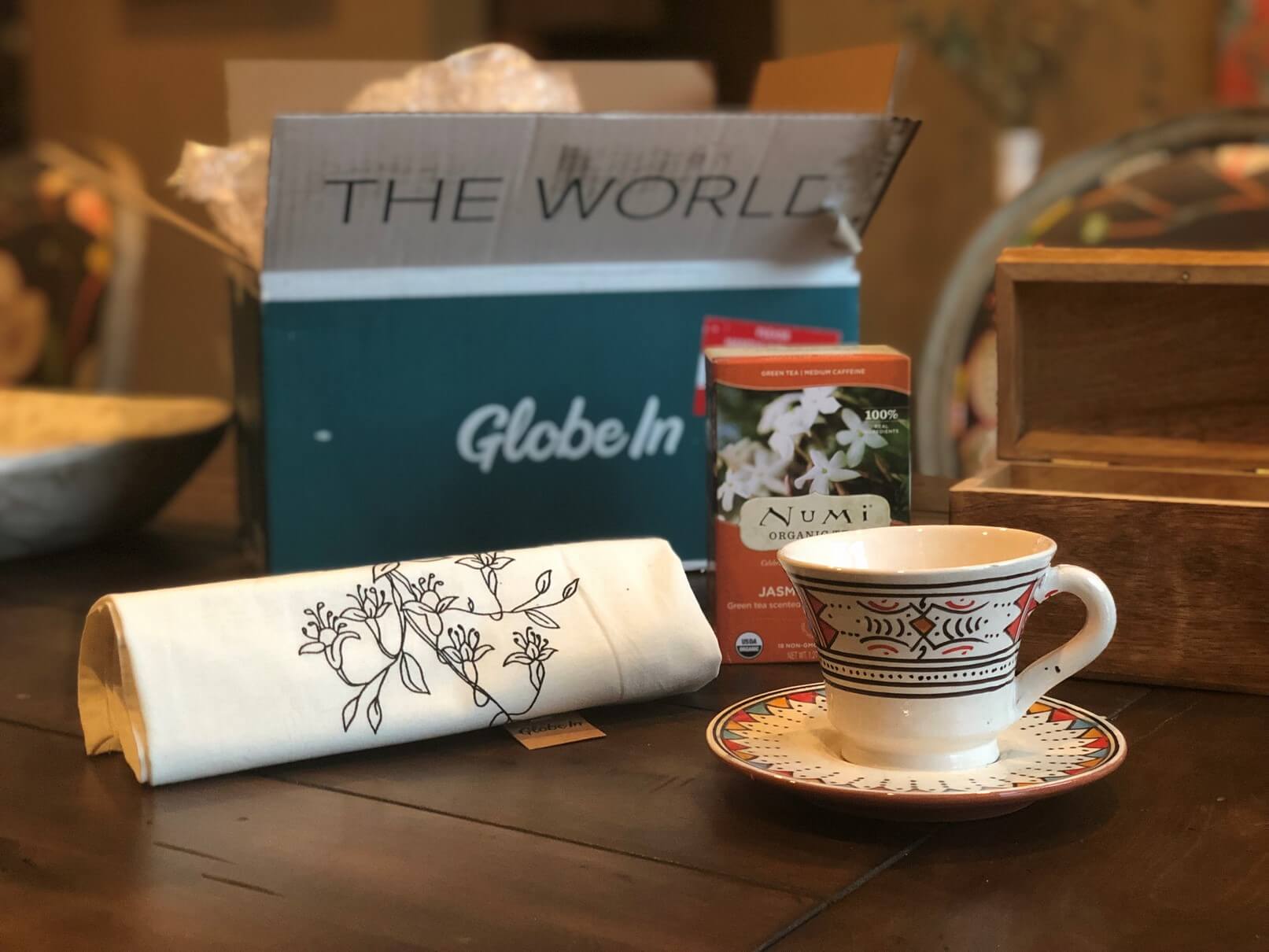 A box of Numi Organic Jasmine Green Tea was also included. This premium organic tea is made up of organic jasmine flowers and organic green tea leaves, sourced from the first Fair Trade gardens in China. This tea has helped workers increase their wages 30-40%, and premiums from its sale have funded a school dormitory for children.
The company was founded by a socially conscious brother and sister, Ahmed and Reem Rahim. The pair is committed to reducing their impact on the planet through thoughtful choices ensuring livable wages and better opportunities for workers and their families.
The tea itself is Kosher, Halal, non-GMO and fair trade certified. The bags use natural, compostable tea bags and the box is recyclable.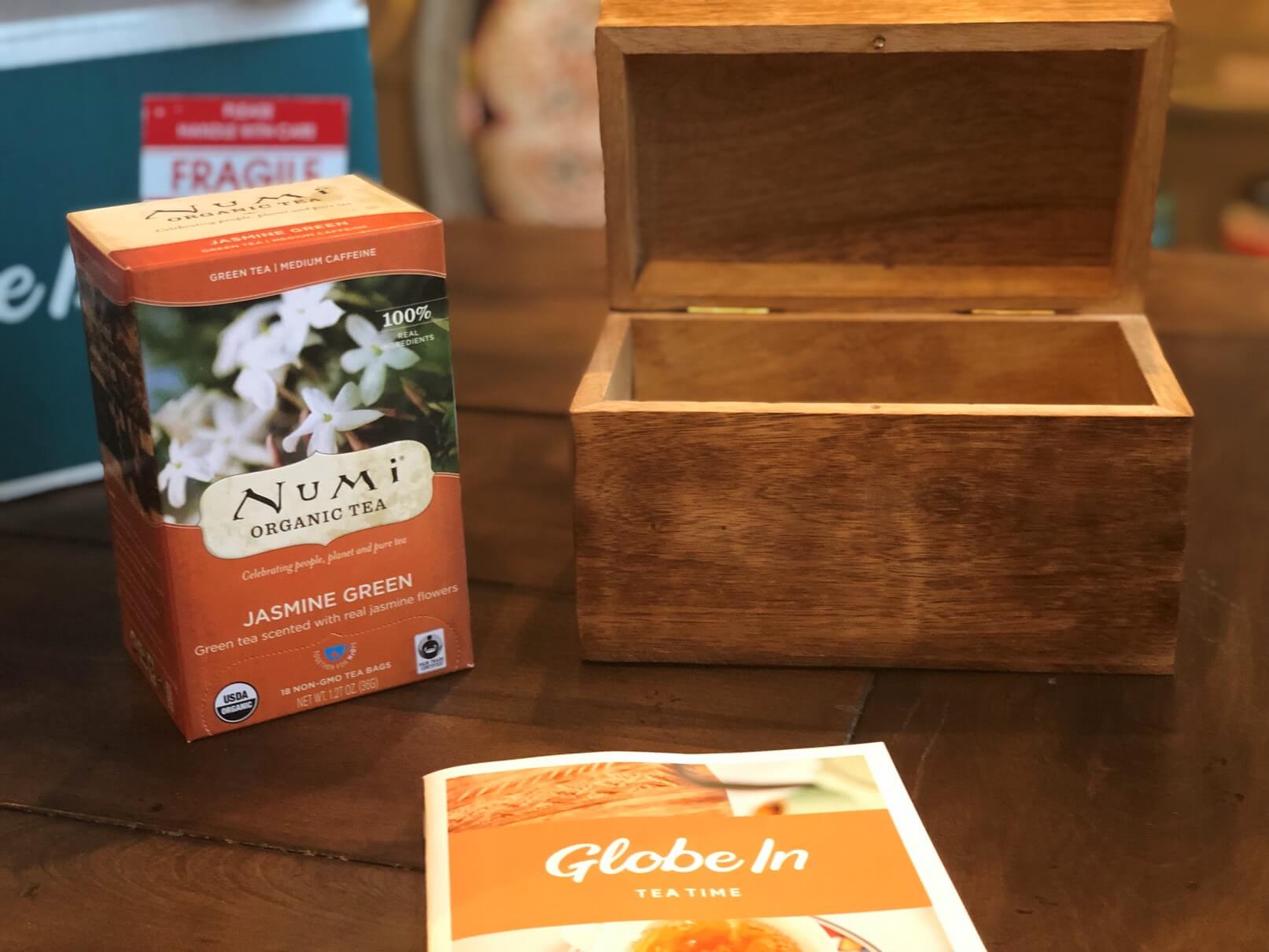 A beautiful hand carved wooden tea box from Northern India was included to store the tea was also included made by a master carver.
The last item in the box was a beautiful hand-stamped tea towel from India.
The tea towel was hand-stamped by a 25-year old-artisan who has been practicing block printing since he was young. The towel is lovely.
GlobeIn Artisan Boxes cost $48 for a three-month subscription, $45 a month for six months, and $43 a month for 12 months.
GlobIn is a fresh spin on the traditional subscription box platform because the GlobeIn team works with producers to create custom products for its subscribers. If you're looking for a feel good.gif"https://www.nowthisis40.com/wp-content/uploads/2019/02/img_0623-1.jpg" class="size-full wp-image-2457" width="1028" height="771" alt="Globein" >