I'm publishing this blog post because my husband is sick of hearing about my new shoes.
If I talk about them any more today, he's going to flip. But haven't you ever ordered something in the mail and then found yourself even more excited when it arrived?!
That's feeling sums up my sentiment about my new Adidas shoes. They arrived today.
It's no secret that sustainability is good for business. Over the last few months, I've become increasingly conscious about my consumption and its impact.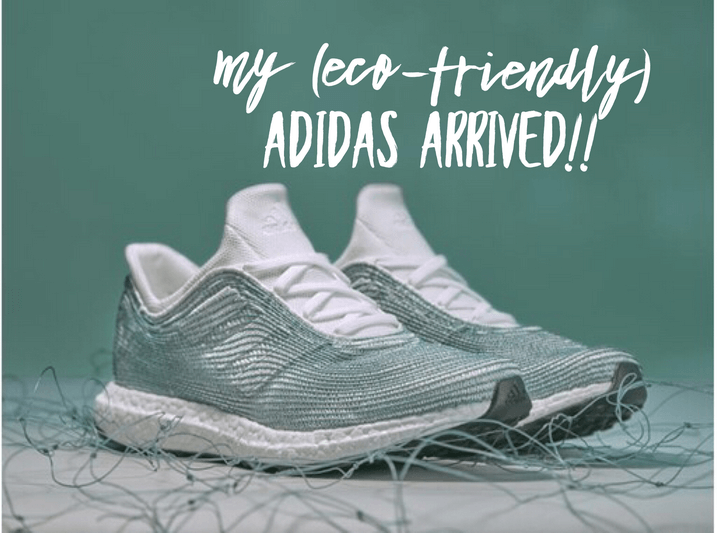 I love fashion and clothing, but I'm also growing increasingly mindful of its environmental impact.
Instead of shopping for things I like (which I still do), I've also become increasingly interested in sustainable fashion. When I can, I'm making choices that have a more positive impact on the environment and demonstrate my values and passion for social responsibility.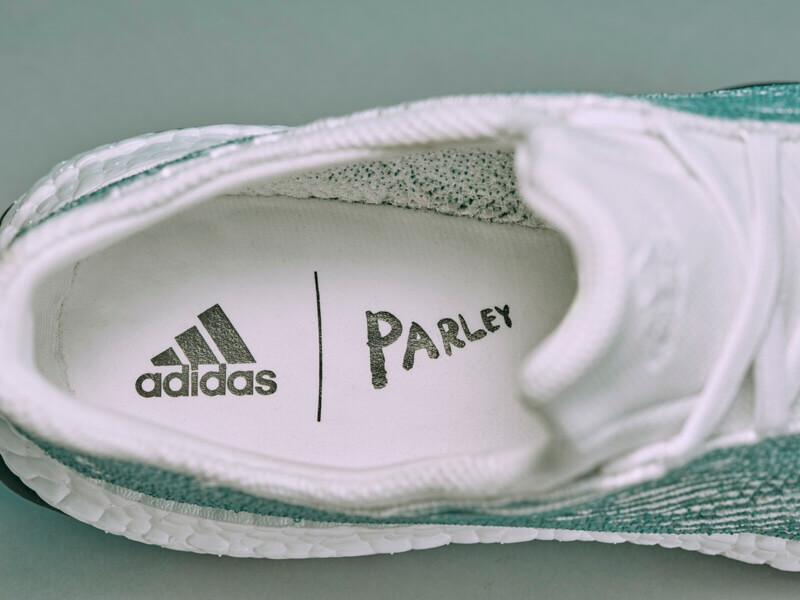 A few weeks ago I realized I desperately needed new tennis shoes.
My old shoes were just worn out.
I decided to visit Adidas.com to see if they were still carrying shoes from their sustainable fashion partnership Adidas x Parley.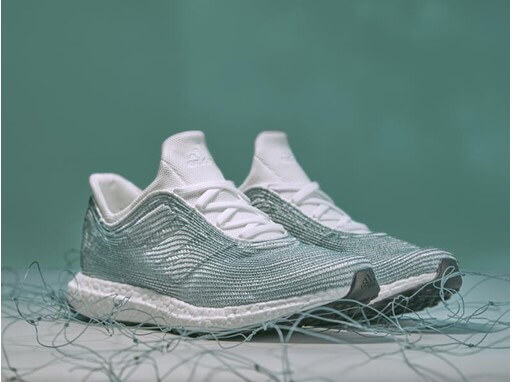 To my delight, the site had Adidas x Parley running shoes, and they were on sale!
For those less familiar, the Adidas x Parley shoe partnership is unique.
Adidas is using innovative technology to create performance products using Parley Ocean Plastic®. The shoes essentially turn waste into a running shoe.
In April 2015, Adidas announced a partnership with Parley for the Oceans, an environmental organization and collaboration network that raises awareness for the beauty and fragility of the oceans and implements comprehensive strategies to end their destruction.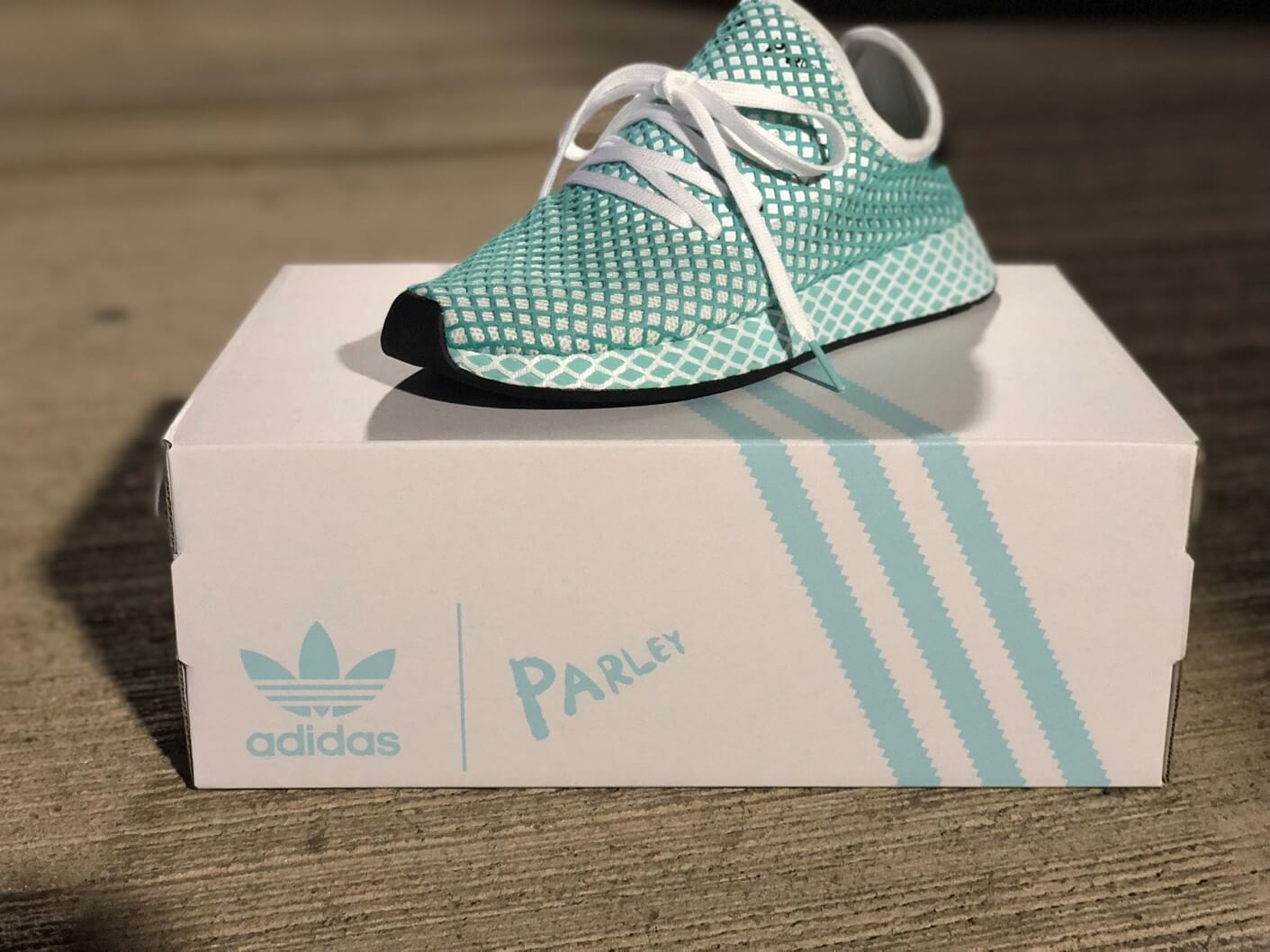 I hadn't purchased the shoes before now because I hadn't needed them.
I had previously read about these shoes online but hadn't seen them in person. I wasn't sure what they'd look like or what the quality would be. Despite my hesitation, I was thrilled to support a shoe that shows that even waste that is harming the planet can be used to create something unique. ?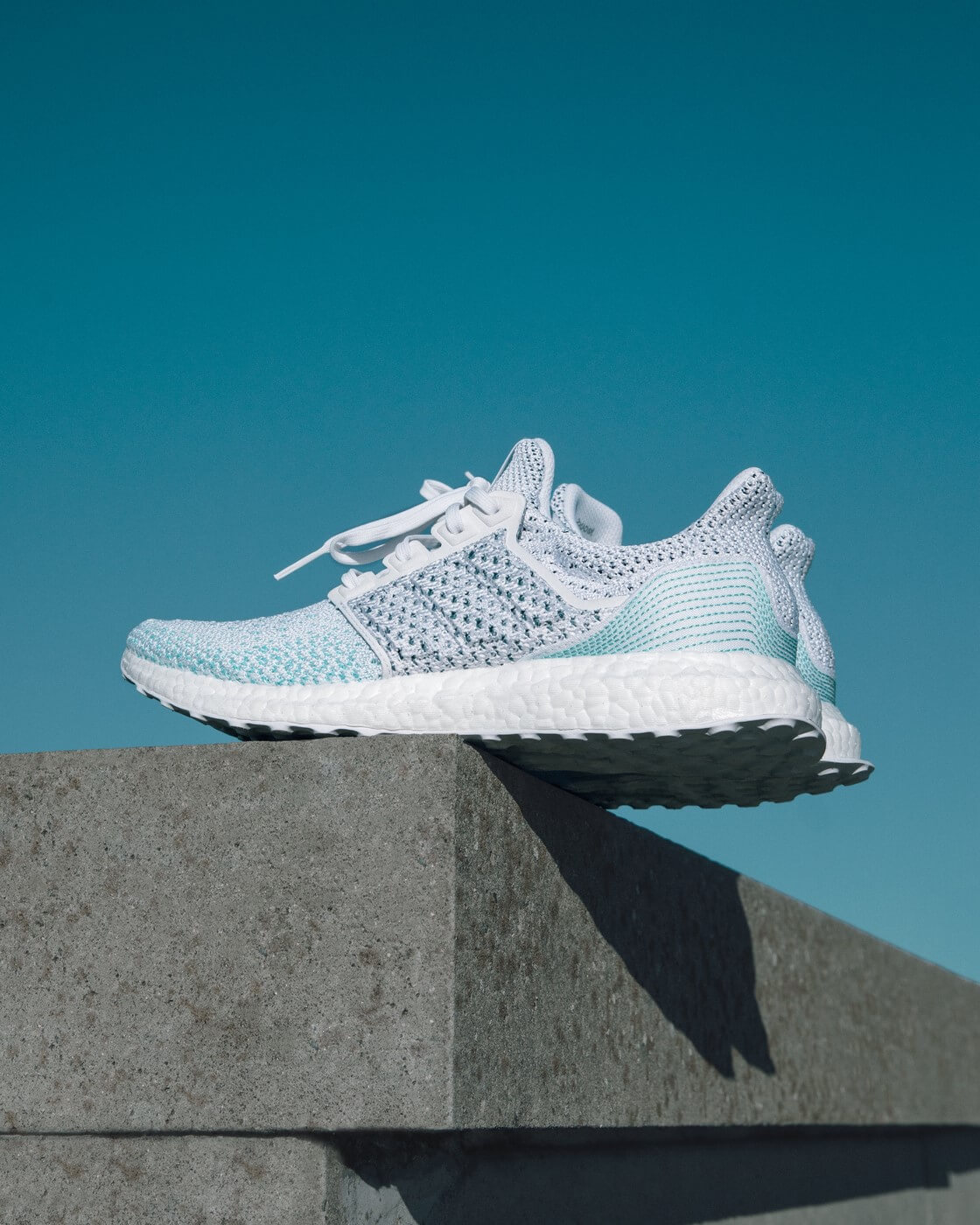 The shoes arrived quickly and did not disappoint. They are 1/2 size too big but we're comfortable and well made. I quickly processed the enchanted and can endorse the quality of the show and its material.
I'm excited about my shoes because Adidas developed new technologies to up-cycle ocean plastic debris to create them.
In my opinion, the shoes are an example of innovation and demonstrate how a large company like Adidas can channel its energy and intent to have a positive impact on society. Its partnership with a nonprofit like Parley for the Oceans helps turn ocean plastic into yarn fibers that can be used for performance products.
It's great to see a large company like Adidas using its size, scale, and resources for social impact. I'm committed to supporting them because of it.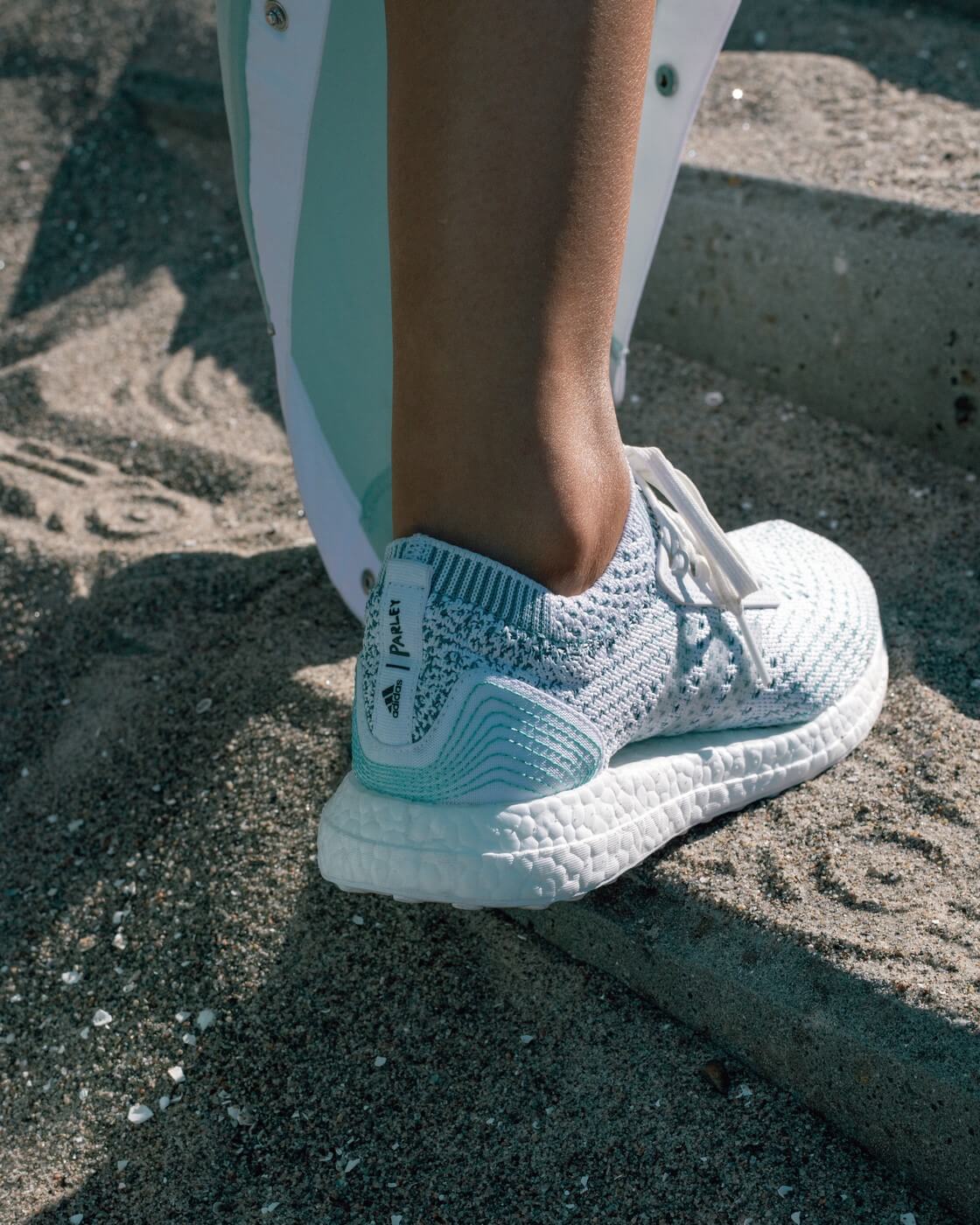 According to Cyril Gutsch, Founder of Parley for the Oceans, the partnership has had a positive impact on the nonprofit too. "So much work has happened behind the scenes since we launched our partnership with Adidas. We are creating new standards, new materials, and technologies that are so different from those the sporting goods industry are used to…Now we can replace new plastic with recycled marine plastic debris: Parley Ocean Plastic®."
Since the partnership was announced in April 2015, Adidas has taken immediate concrete steps in this direction. I'm pretty impressed by the depth of its commitment. For example, the company has stopped the use of plastic bottles in its cafeteria and for meetings at its corporate headquarters and also supported Parley to establish a global supply chain to create high-performance yarn and polymers from marine plastic debris. These products can be found under the brand, 'Parley x Adidas' if you're curious.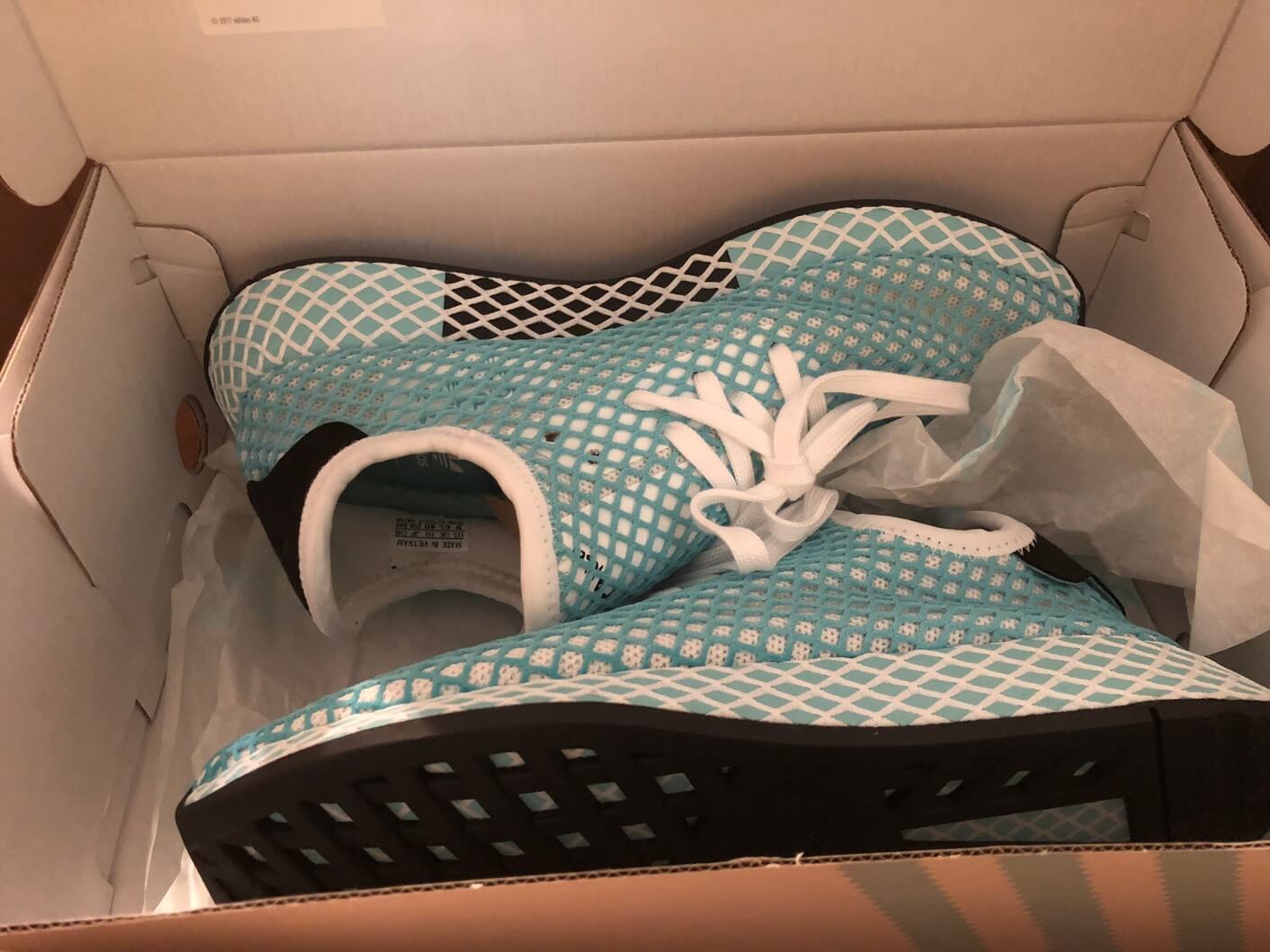 While I can't say that every product that I purchase is improving the world, these shoes are helping Adidas support Parley for the Oceans.
In 2016, Parley intercepted a total of 746 tonnes of marine debris, which included 379 tonnes of plastic waste from coastlines, beaches, reefs, and high seas. It's a small step in a sustainable direction, and it's a purchase I can feel good about for sure!
Do you have favorite eco-fashion products? I'd love to add to my list!