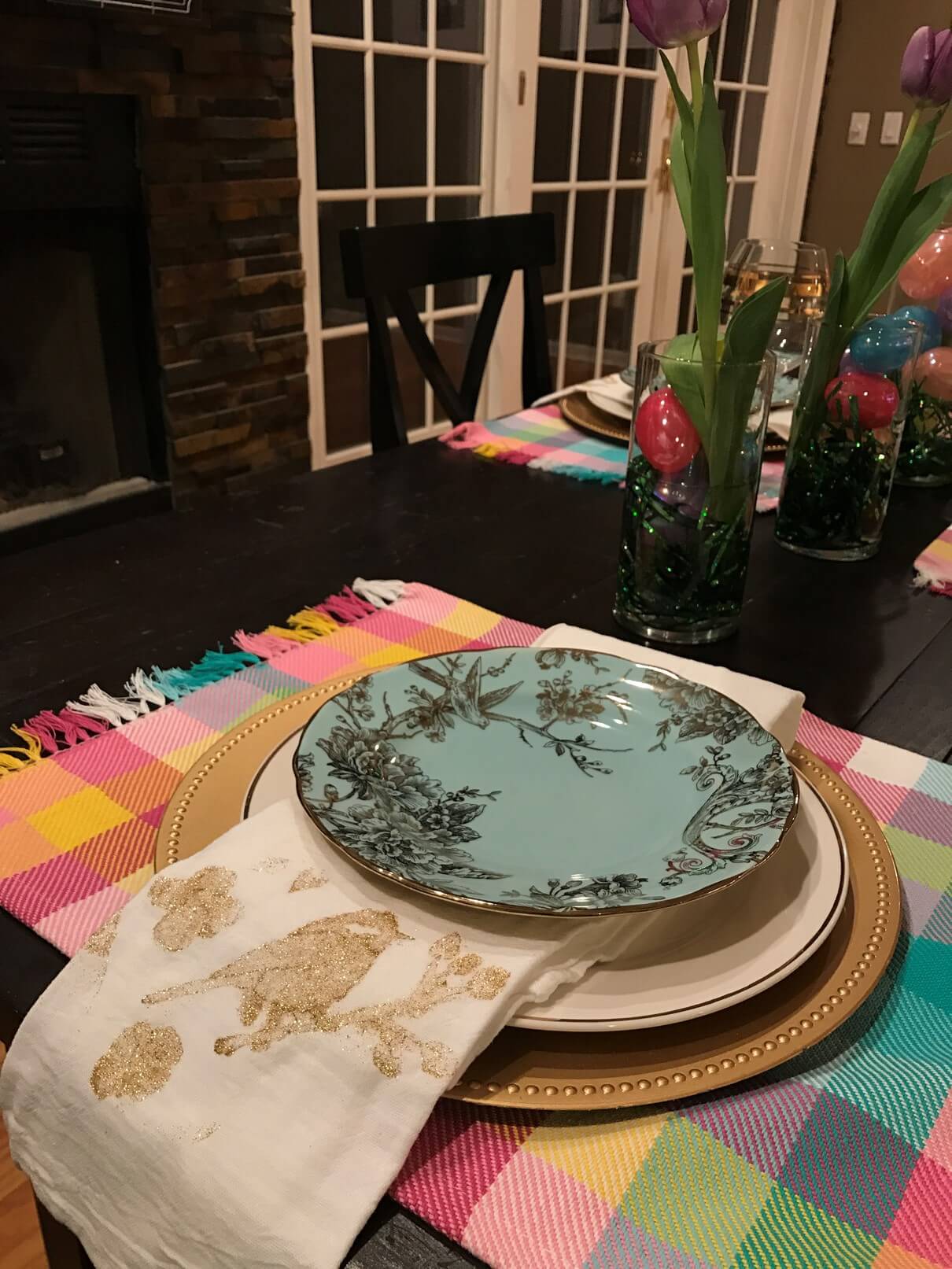 With Easter only a few days away, I have been on a decorating rampage!
I can't believe the Easter holiday is almost here! I've found myself a little unprepared, and have been working hard to update our decor and welcome spring into our home.
On Sunday, I stopped in TJ Maxx for some Easter decor.
I found some beautiful small plates in the clearance rack. They were teal with gold trim and featured a bird.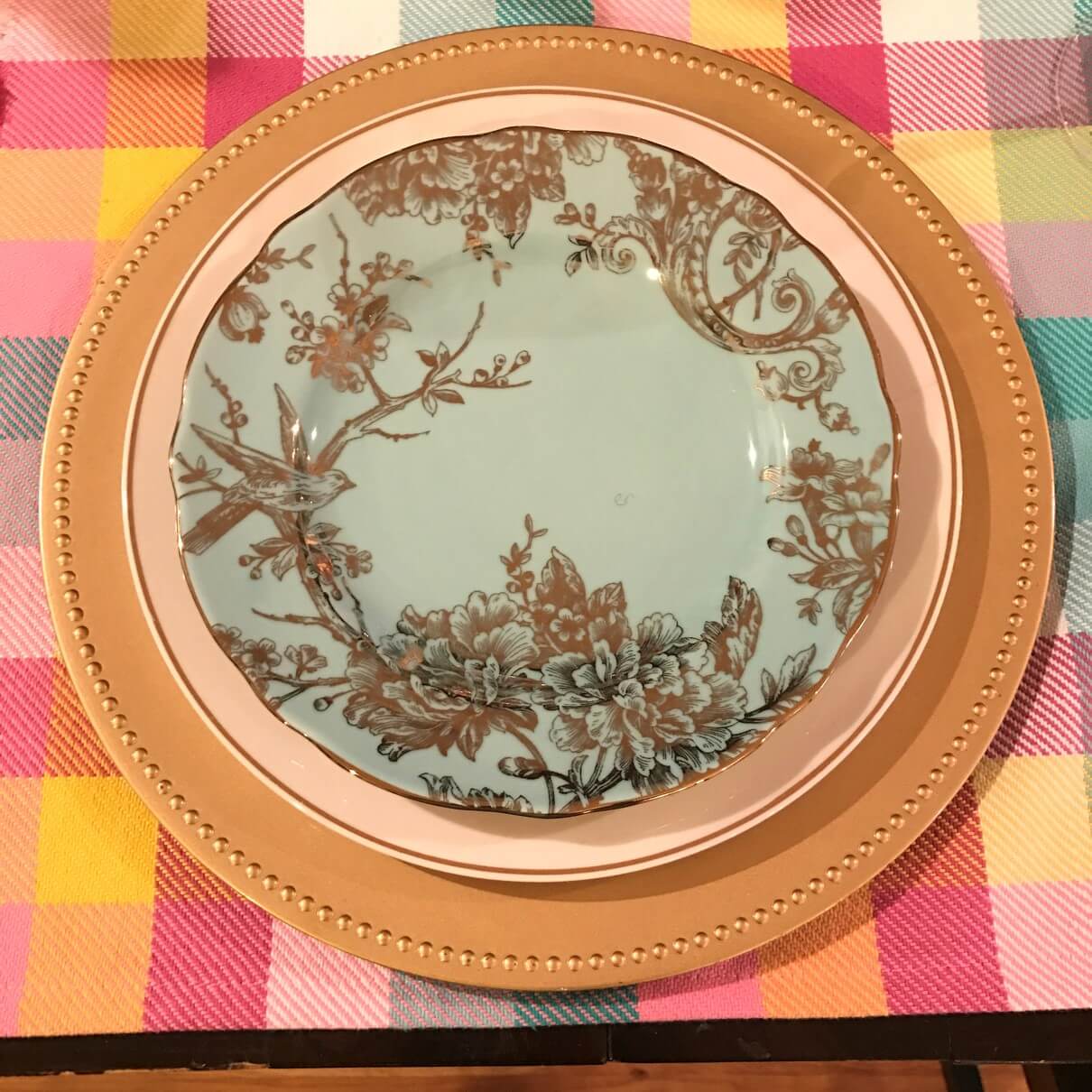 I decided they were the perfect accessory for my plates and chargers from the Dollar Tree!
But I just couldn't find any napkins to go with them.
I looked at a few stores but couldn't find a napkin color or design that worked with my theme.
I decided to purchase some flour sack towels and design my own.
According to Amazon, "During 19th and early 20th-century, basic cooking items including flour, salt, and sugar, were traded in sacks made of 100% cotton. These flour sacks were made out of the finest cotton which was heavily knitted in a diagonal fashion, providing an enlarged surface area and making it easier for the fabric to dry.
It didn't take long enough for people to realize that this could be used for numerous other things such as dish towels, diapers, pillow cases, hand towels etc."
I love flour sack towels because they are soft, inexpensive and fun to decorate. I stopped by the local craft store and purchased some glitter paint, a roller and a bird stencil!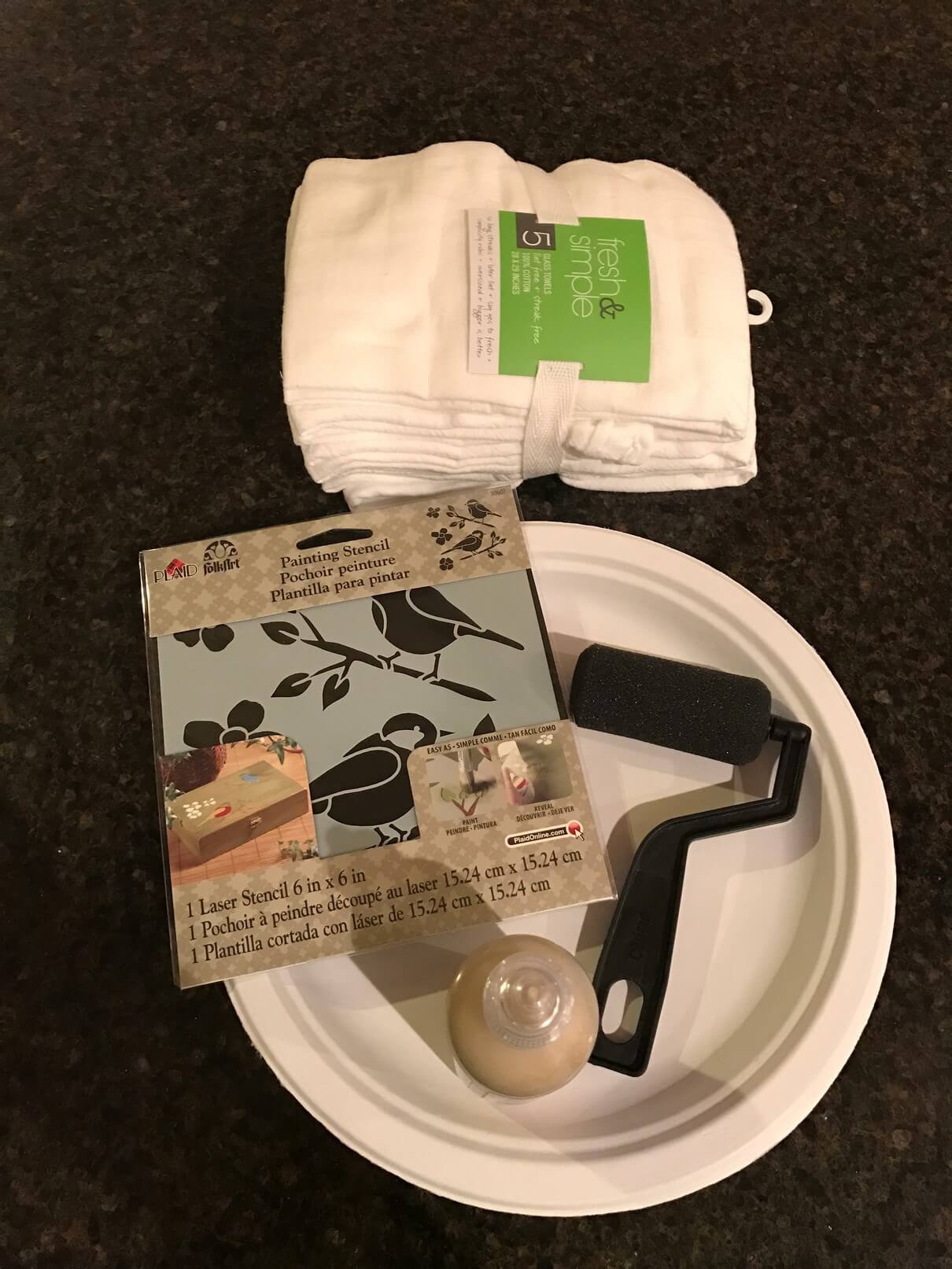 Using a paper plate, I squirted paint on the paper plate (easy clean up) and evenly coated my roller with gold glitter paint.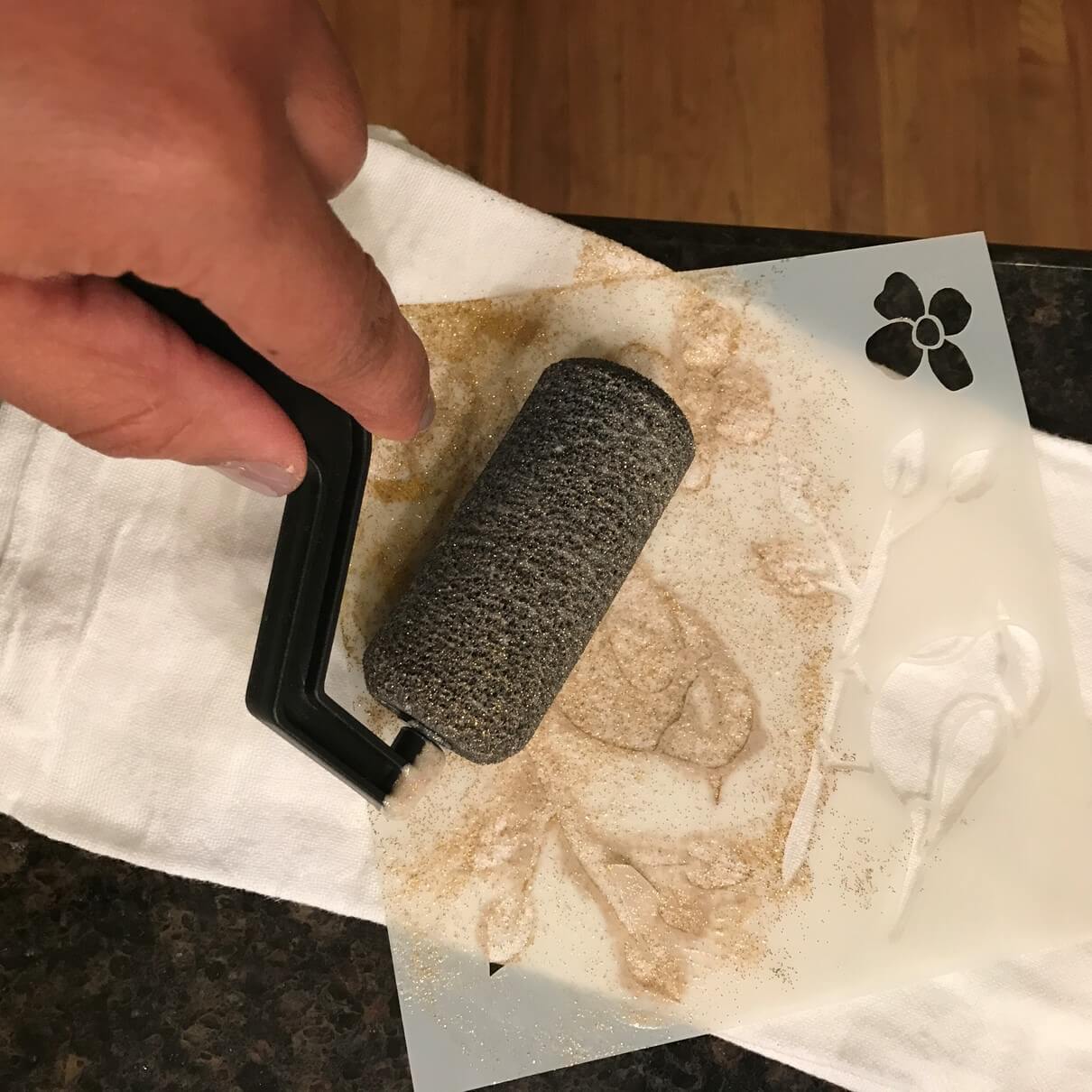 I placed the stencil on the napkin and applied the paint. I carefully removed the stencil and allowed each towel to dry.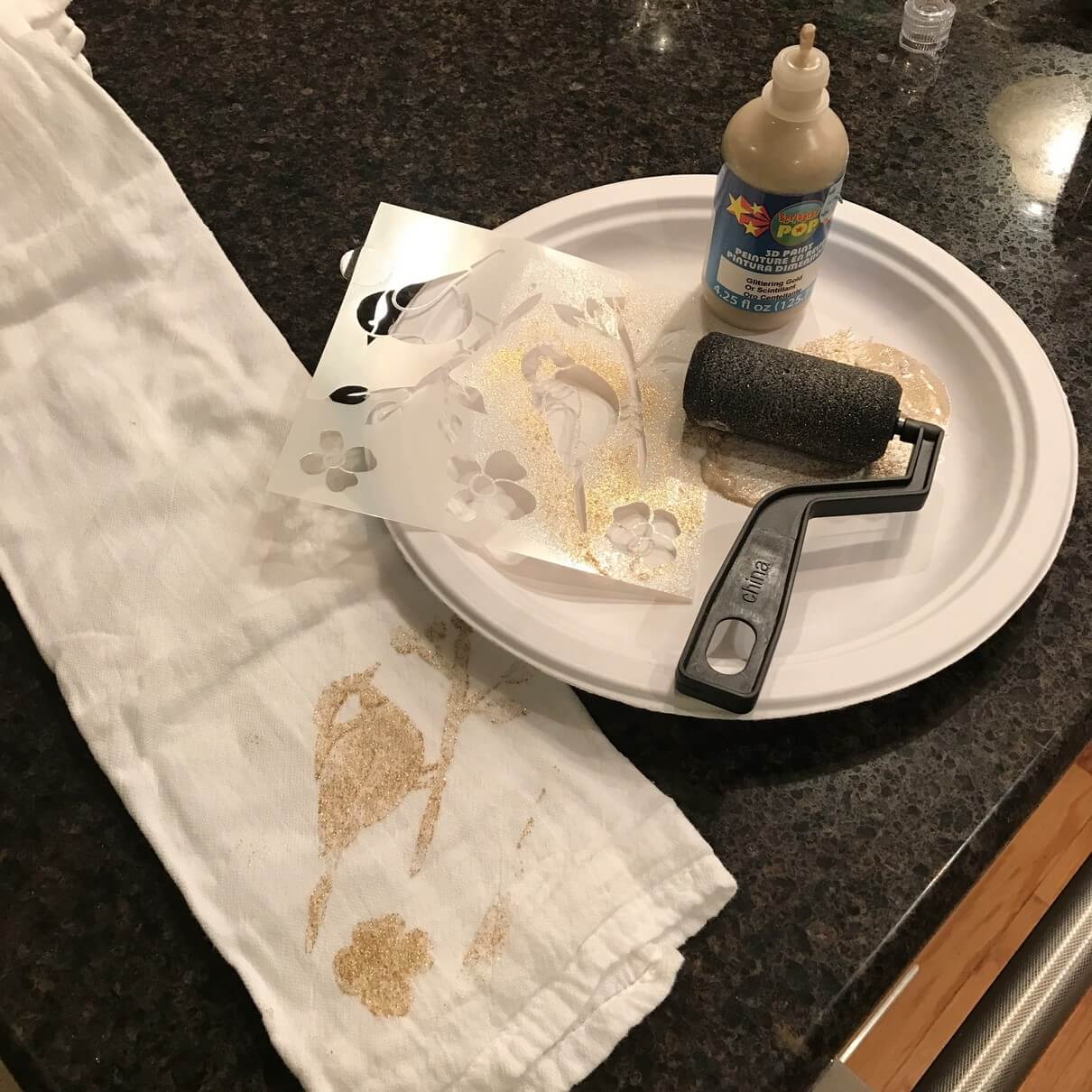 The towels were reasonably priced at $4.99 for five towels. For less than $1.00 each, I now have lovely custom designed napkins that match my place settings.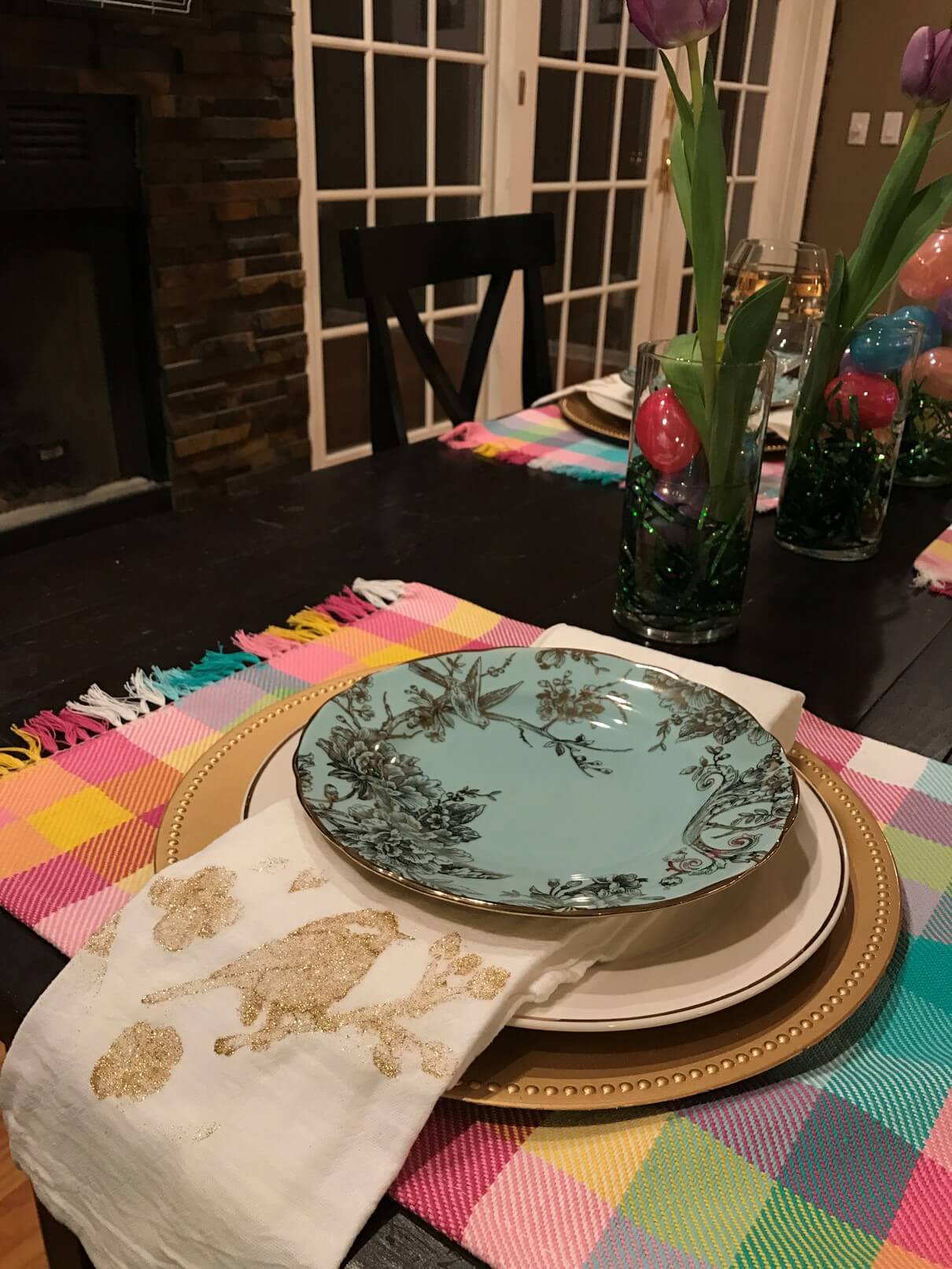 I was pretty thrilled to execute a quick, simple and inexpensive craft after work! My Easter decor is coming along nicely!
Tomorrow, I'm going to tackle salt dough ornaments to decorate each place setting at the larger, more formal dining room table.
Are you a last minute crafter? Tell me about it In the comments below!