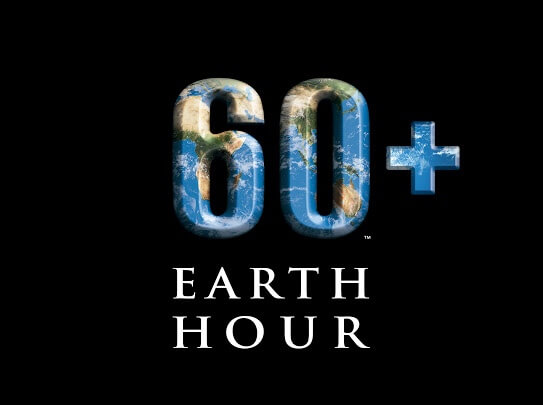 Tonight, our family is going to celebrate Earth Hour.
For the past 10 years, people around the world have come together every Earth Hour to support efforts to tackle climate change. And, together, have created a powerful movement that helped deliver strong global commitments to combating this threat.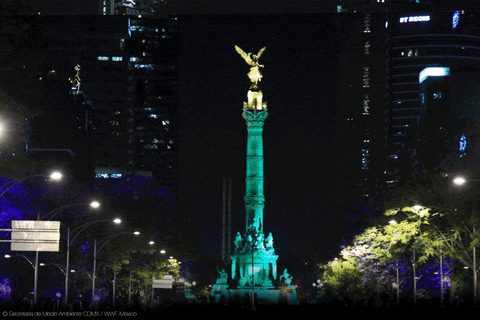 Between 8:30 – 9:30 p.m. (local time) we're planning to power down and celebrate Earth Hour!

Spring is in the air at our home, and I've been forcing bulbs and buying bee houses!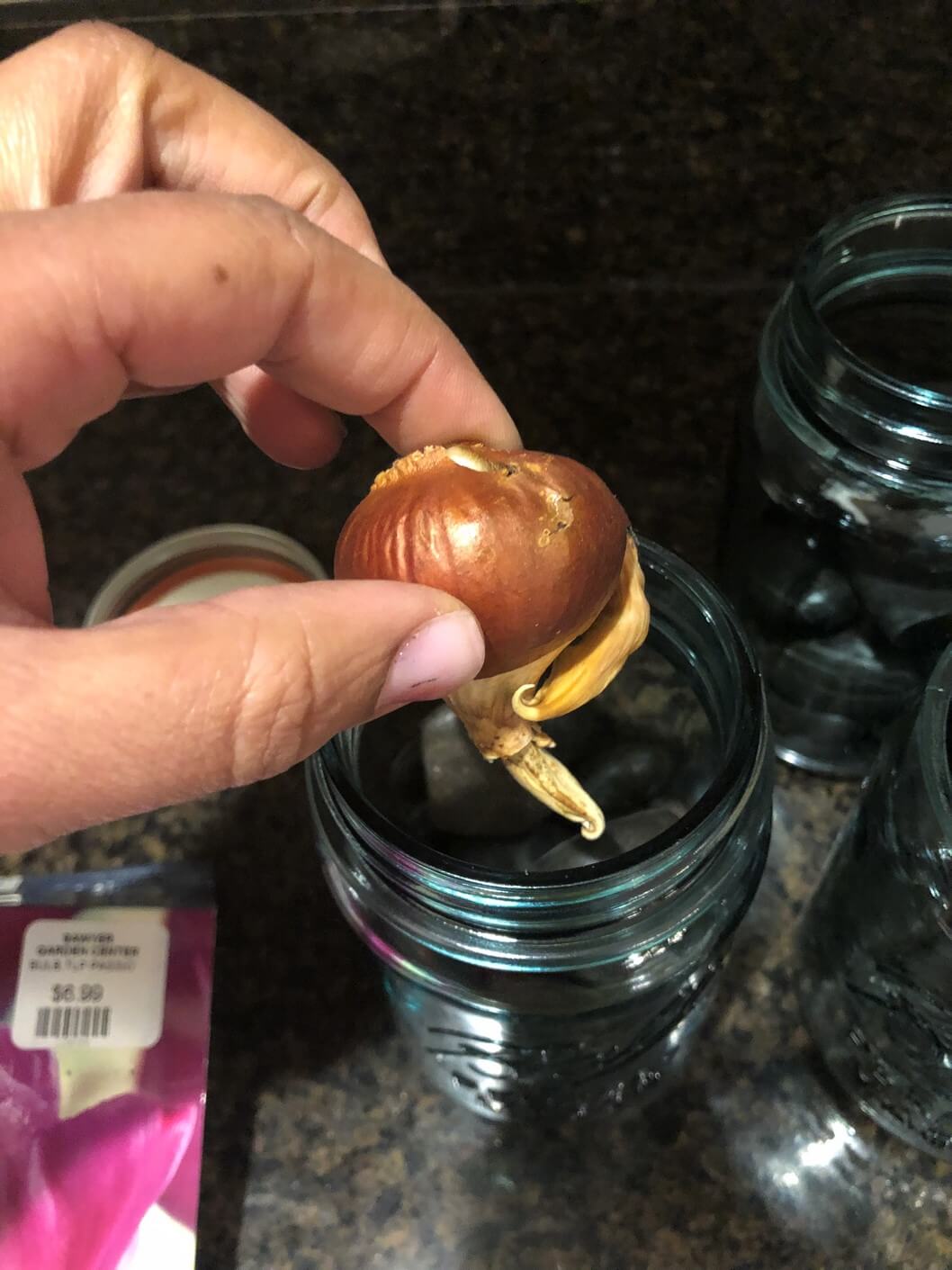 When most people think about bees, they think about sociable honeybees or large furry bumblebees.
There are more than 20,000 different species of bees and most of these bees, roughly 90 percent of them, don't live together in hives. That's because these bees are solitary bees—such as leaf cutter and mason bees—and are vital to our flowers and food.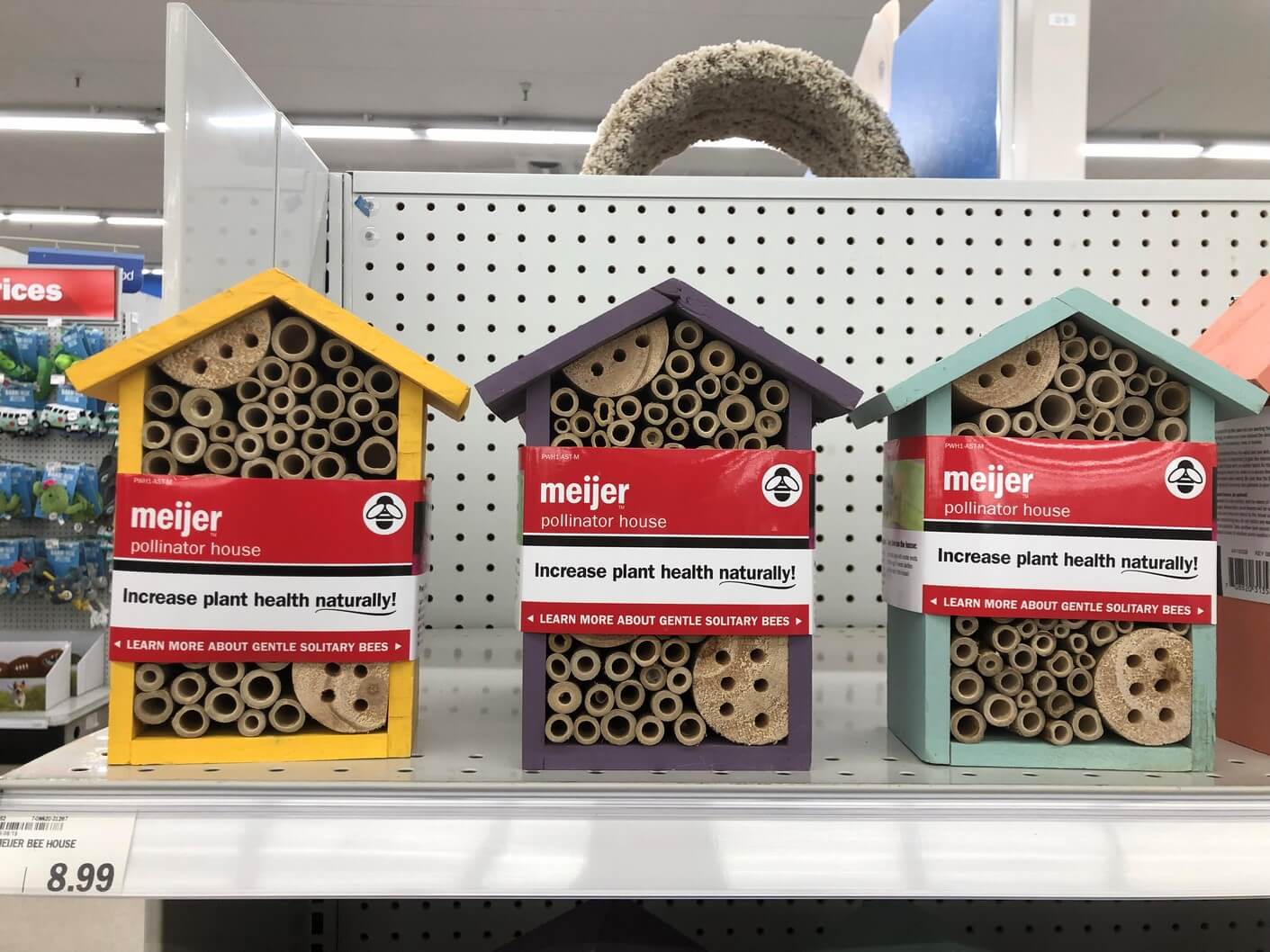 All about bee houses ?
Some friends at work were discussing bee houses, and I was thrilled while grocery shopping at my local Meijer Store, to see that the store is now stocking them. During my weekly shopping trip, I purchased a beneficial insect house and a pollinator house to support my home garden.
Bee houses are an easy and eye-catching way to attract native bee species to your garden. They're similar in concept to birdhouses, but instead of attracting birds, they attract native solitary bee species.
Solitary bees are incredibly docile and up to three times more effective as pollinators. Their effectiveness helps to produce more flowers, thriving plants, and healthier fruits and vegetables in your garden.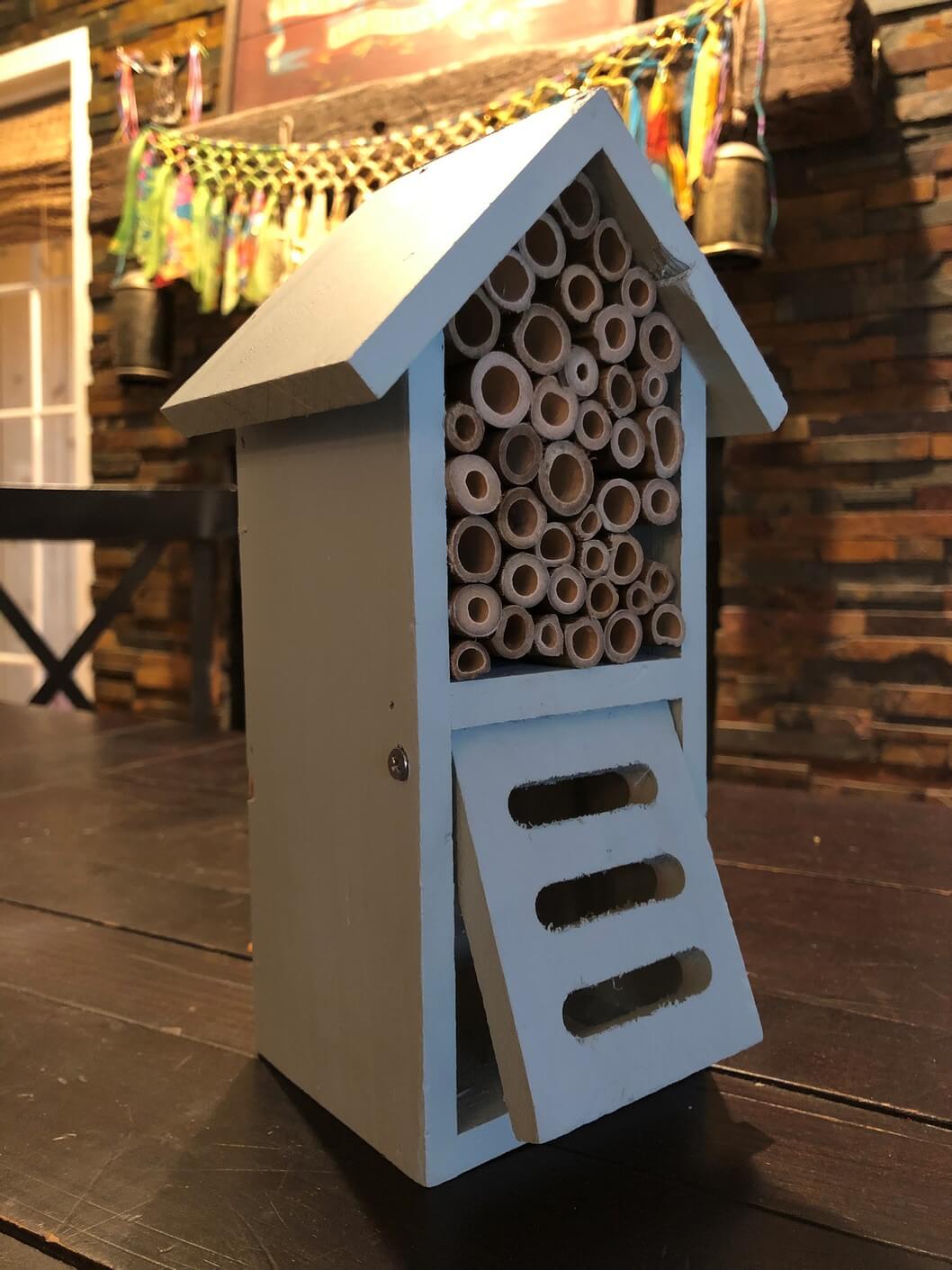 You've probably heard this: Bees are in danger. ?
Companies like Häagen Dazs have led awareness movements to help bring awareness to the issue of pollinator health because bees are critical to one-third of the world's crops.
There are many ways that we can help bees and other pollinators: bring them flowers, protect their homes and spread the word because studies show that nearly 40 percent of bees are facing extinction.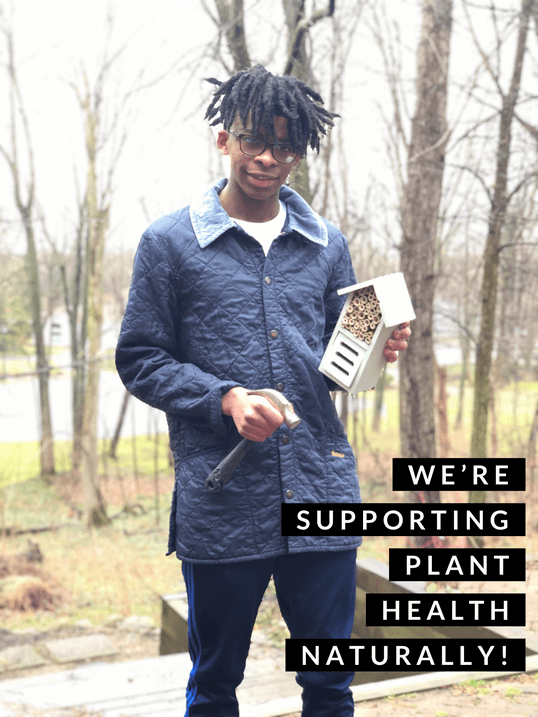 Together we can save the bees ?!
My friend refers to pollinator houses as "bee apartments," and I've heard other people refer to them as "Air Bee and Bees."
The best gardeners use these houses to attract beneficial insects and animals into these houses.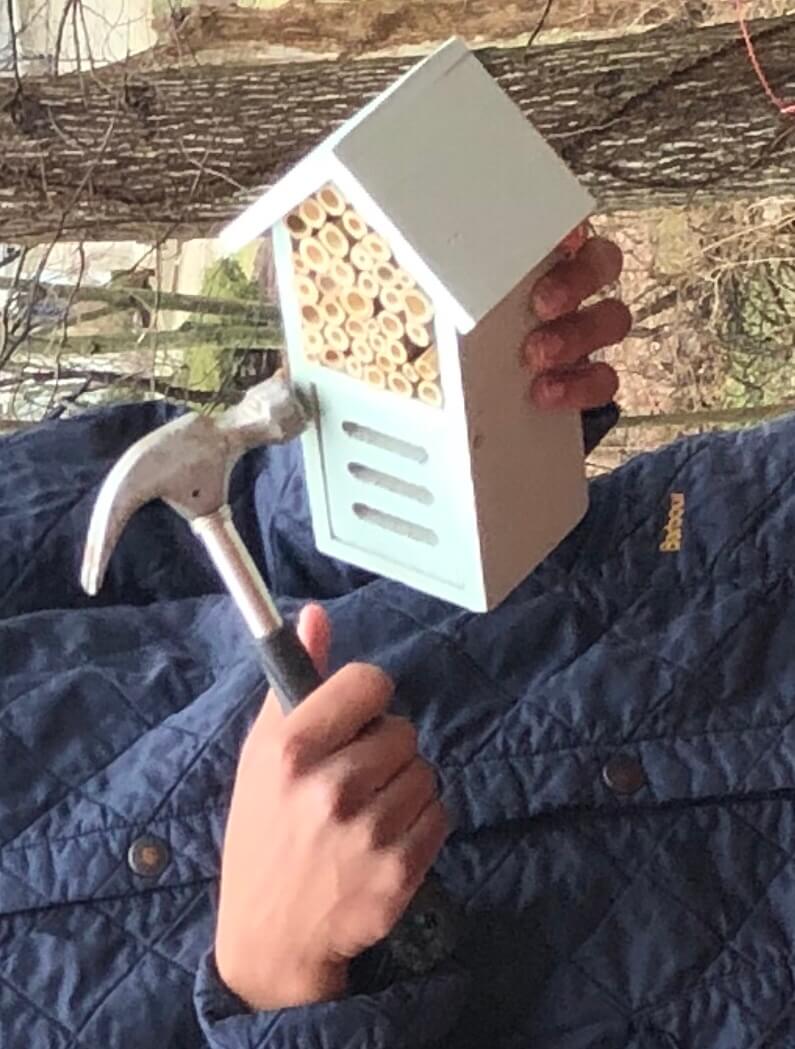 You can help support these critical pollinators starting in your backyard. ?
It's pretty affordable and easy to make your garden as bee-friendly as possible. You can plant inexpensive native wildflowers or encourage native bee nesting sites, including bee houses. I purchased my bee houses for about $9.00 each, but if you're handy, you might consider building one or supporting a small business and buying one on Etsy.
I purchased the mint green beneficial insect house because it would attract two types of bees: Leaf Cutter Bees and Mason Bees. Both bees are considered "power pollinators" and can help my flowers and garden reach its full potential.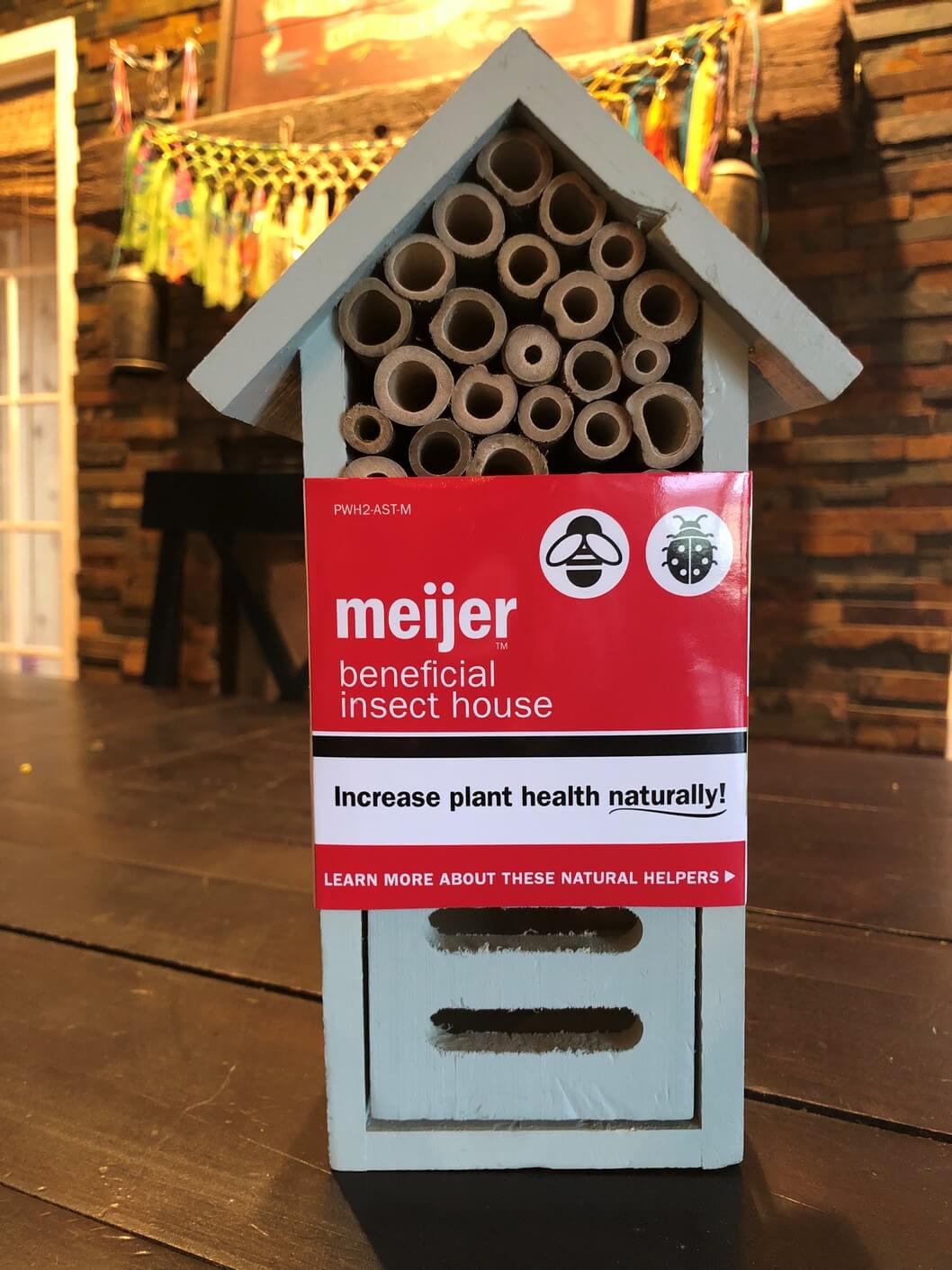 Leaf Cutter Bees are capable of fertilizing but to 20 times the number of flowers. These bees use the house to create nests and for their eggs in the wood cavities of the house.
Mason Bees are power pollinators too. They are capable of pollinating up to 10 times the number of flowers as a honeybee. These bees will also use the house to create nests for their eggs.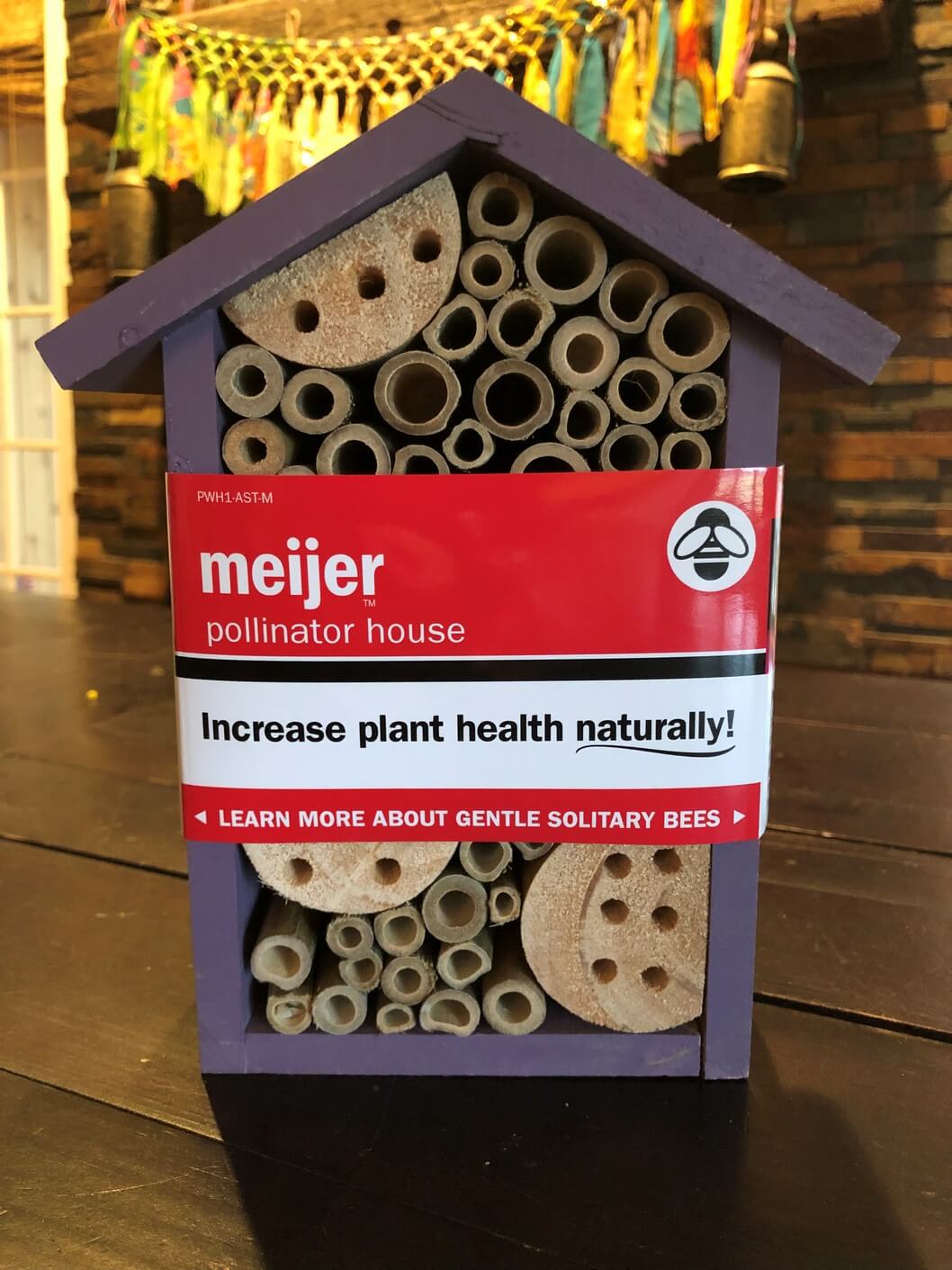 Placing the house is easy ?
Bobby is an excellent helper. He and I had a good discussion about where to place the house.
We decided to place the bee house close to the flowers we want it to pollinate.
We chose to orient the bee house to face the morning sun. Bobby read that the hole-nesting bees need the sun's warmth to give them the energy to fly and our backyard has great morning sun. We also bought two bee houses—and decided that we are going to place each in a slightly different direction—because more bees (hypothetically) will probably produce even better results.
We have a third house and are going to hang that one on a tree. We decided that we might need to be flexible about the location because while we see a lot of hummingbirds and wasps in our backyard, we can't recall seeing bees.
I'll keep you posted on our pollinator support project. Here at Casa Sundy, we're pretty excited to see what happens!