Café du Monde is a timeless coffee shop that has been serving beignets and coffee in The Big Easy since 1862.
From its corner location on Decatur Street at the edge of the French Quarter, this crowded open-air café is a must-visit destination on any trip to New Orleans.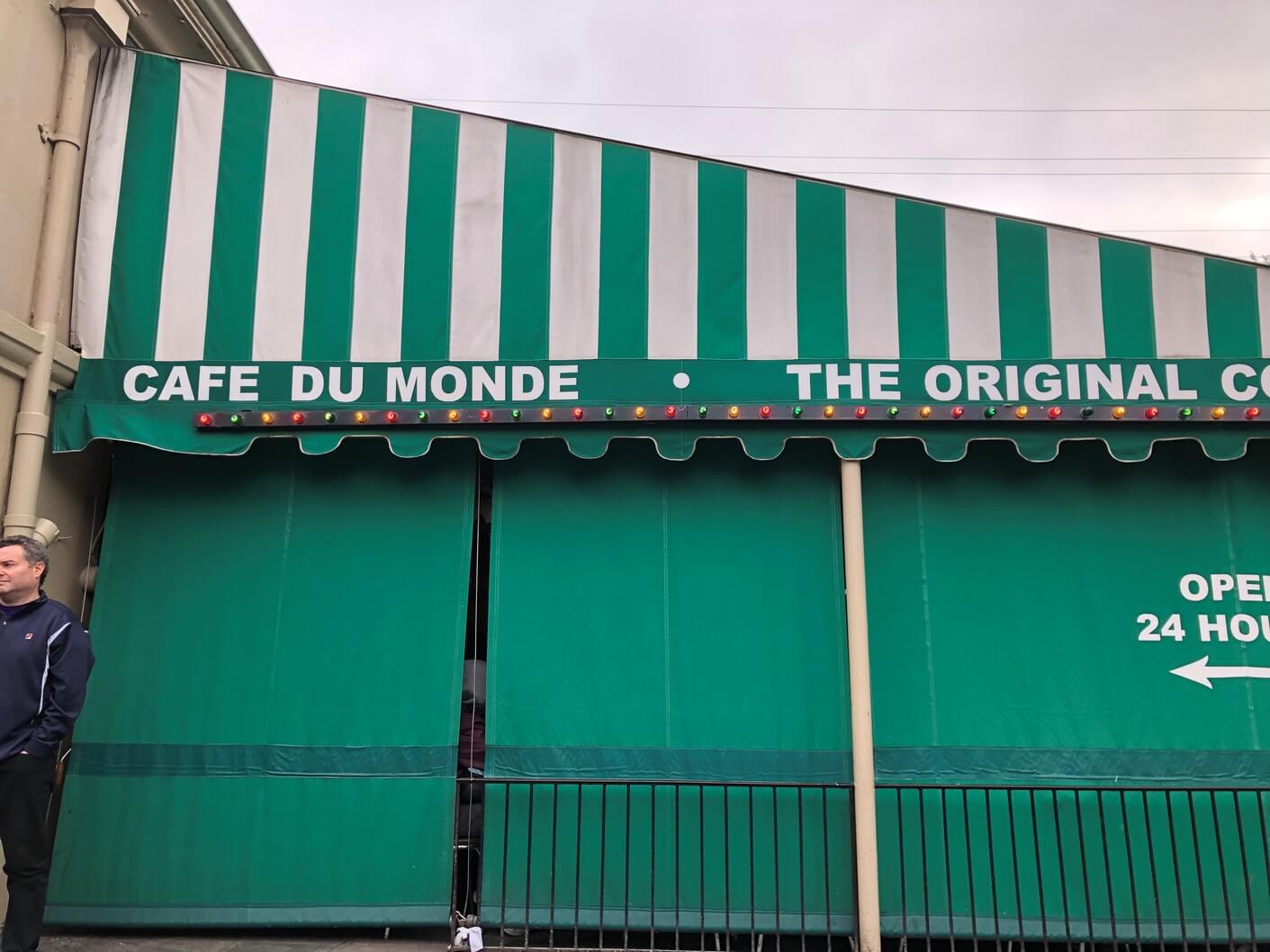 There's no excuse not to visit the cafe: it's open 24 hours a day, seven days a week and closes only on Christmas Day and occasionally for a hurricane.
Located across from Jackson Square, it's easy to find with its bright green awnings and is a short walk from anywhere in the French Quarter. If you've ever seen cans of its coffee in the grocery store, it's the original Jackson Square store that's featured on the front of its packaging.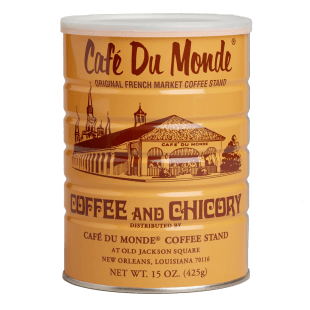 Café Du Monde is a perched on an expansive patio. Diners angle for seating at its first come, first served tables. Never hesitate to ask someone, "are you leaving?" because if you don't, another person surely will.
I woke Bobby up very early on a Sunday morning for a pre-breakfast of beignets and coffee. While he hates waking up early, he loved Café Du Monde.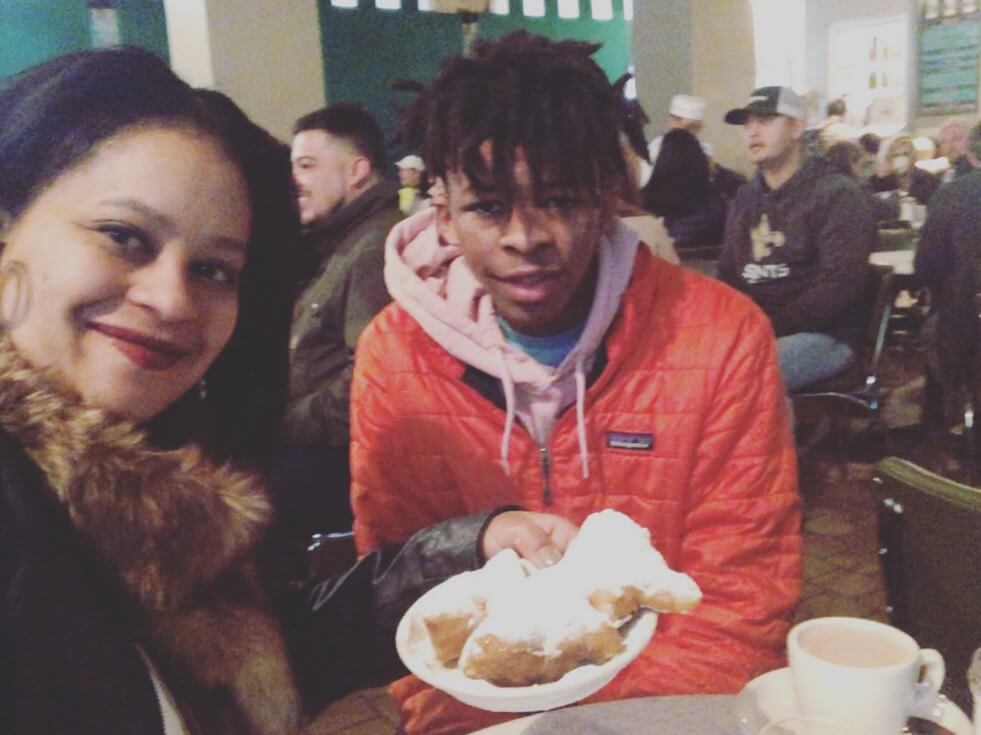 The café's menu consists of delicious dark roasted chicory flavored coffee and hot chocolate. Café Du Monde coffee is served black or Au Lait (with half and half with hot milk). Iced Coffee, juices and sodas are also served. Bobby opted for the hot chocolate, and I went for the Au Lait.
Cafe Du Monde Coffee is made using chicory, which makes it unique. The French developed a taste for coffee with chicory during their civil war. During the war, coffee was scarce, so soldiers improvised adding chicory to their coffee to give their coffee more body and flavor.
The real draw though are the beignets.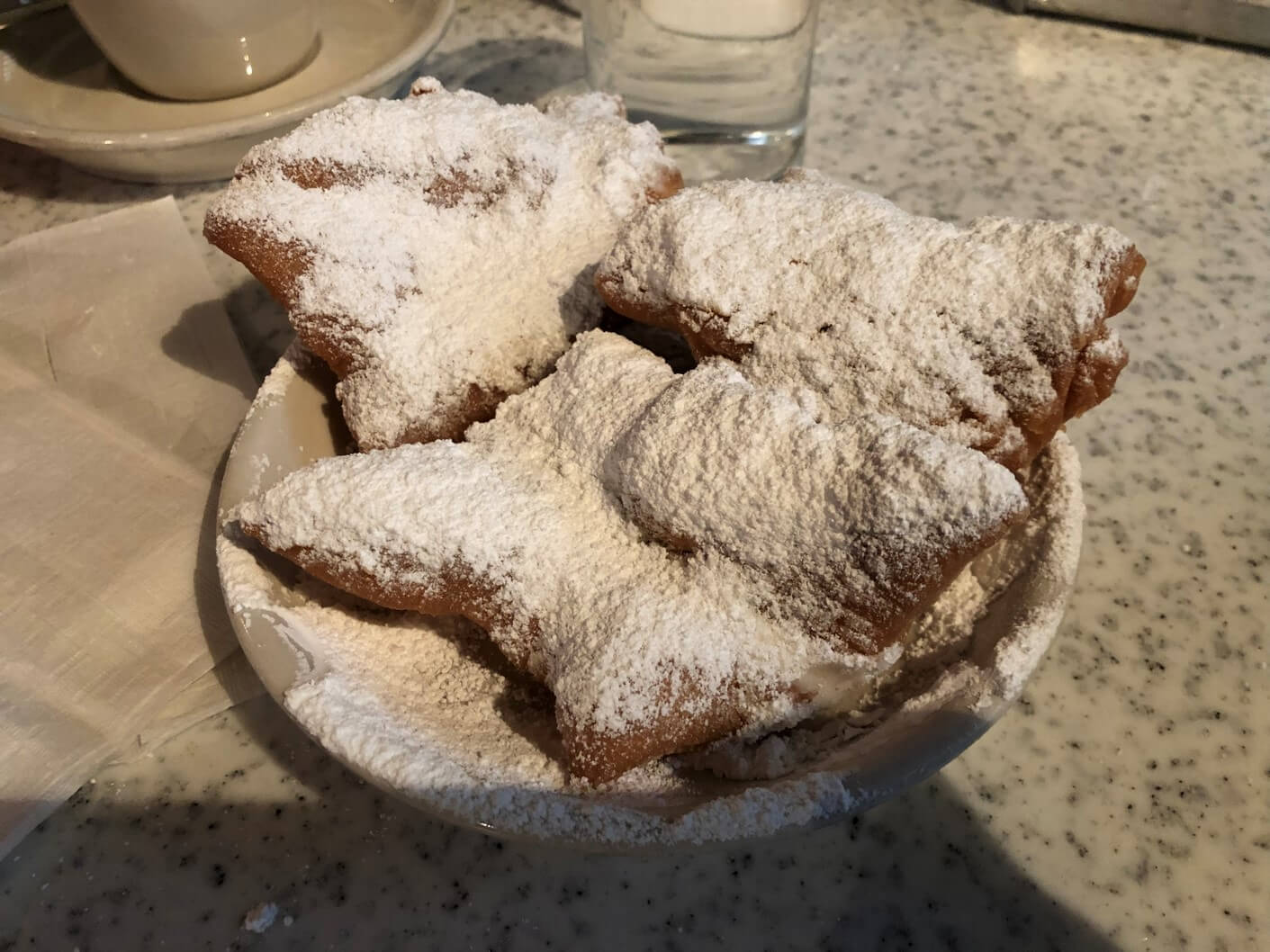 These delicious square-shaped pillows of dough are light, puffy and covered in powdered sugar. They're served in orders of three. The beignets are unique because they're fried in cottonseed oil. This distinction is important because they sell the mix at the café and in many grocery stores. You'll want to use cottonseed oil to replicate the taste at home.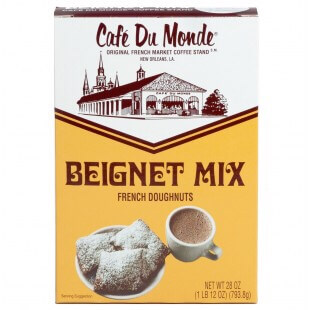 The restaurant is cash-only. The nearest ATM is located in a cafe across the street in case you're in need of funds.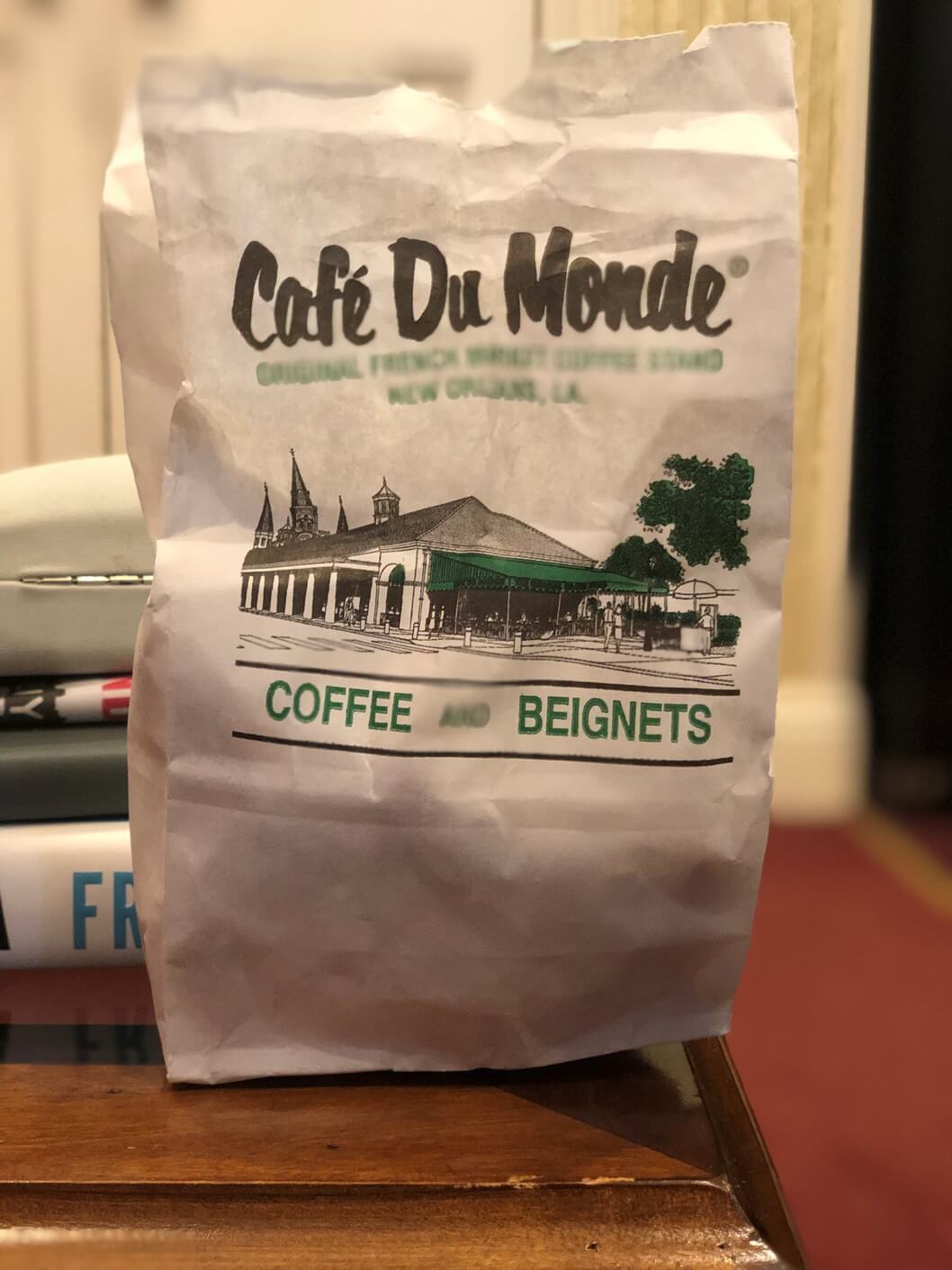 If you're in a rush (or en route to the airport), there's a takeout window on the far side of the café.
Important tip: powdered sugar will get all over you. If you're wearing black pants, plan accordingly!