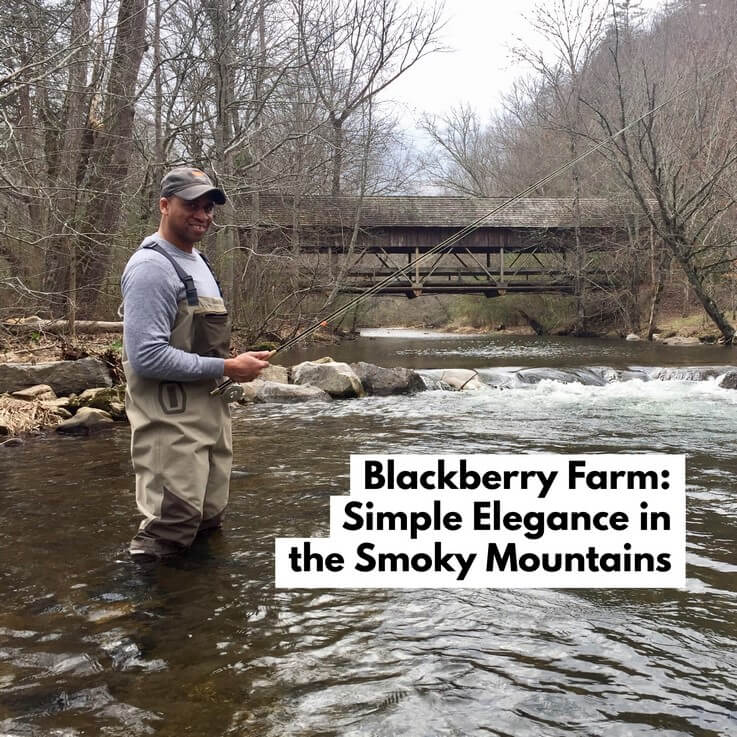 Last year, I was lucky enough to cross a big-ticket item off my bucket list: I visited Blackberry Farm.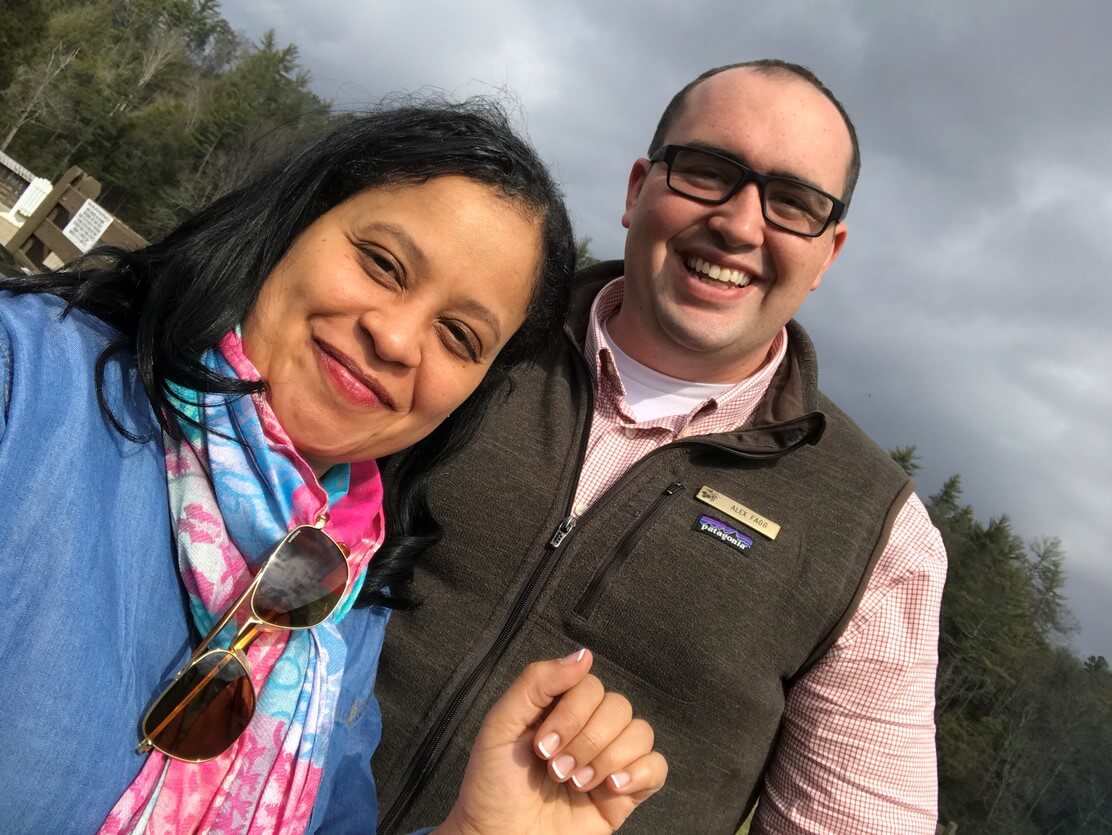 I travel a lot and participate in a lot of food-related adventures and activities. Because of this, and my slightly extroverted personality, I tend to meet a lot of people when I'm out and about.
While attending the Food & Wine Classic in Aspen, I struck up a conversation with two great guys. They were brewers and were attending, sampling their beer.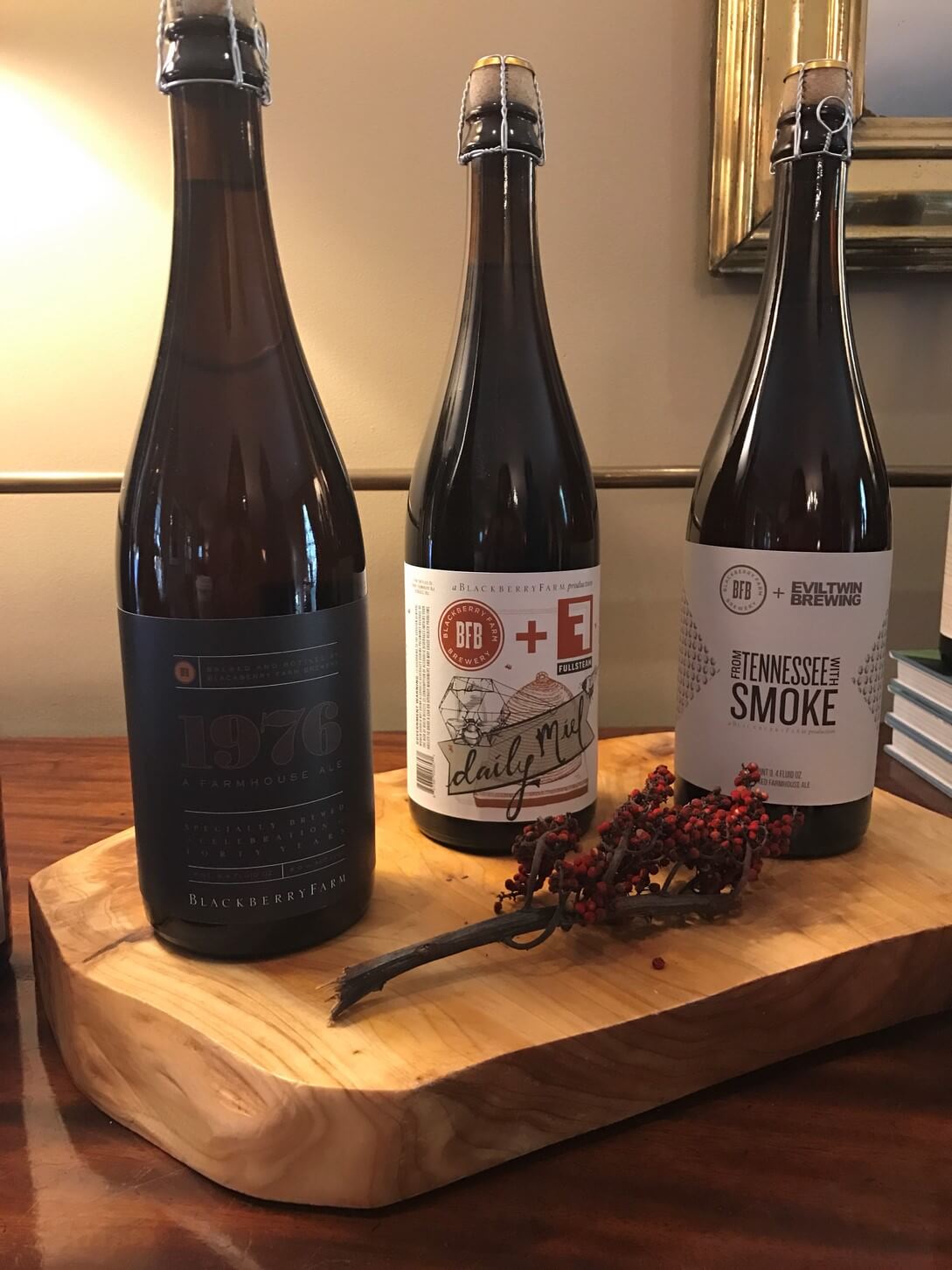 They chatted endlessly about their home and jobs. Although we were in the very lovely city of Aspen, they almost seemed homesick when they spoke of their hometown of Walland, Tennessee. They worked at a place called, "Blackberry Farm".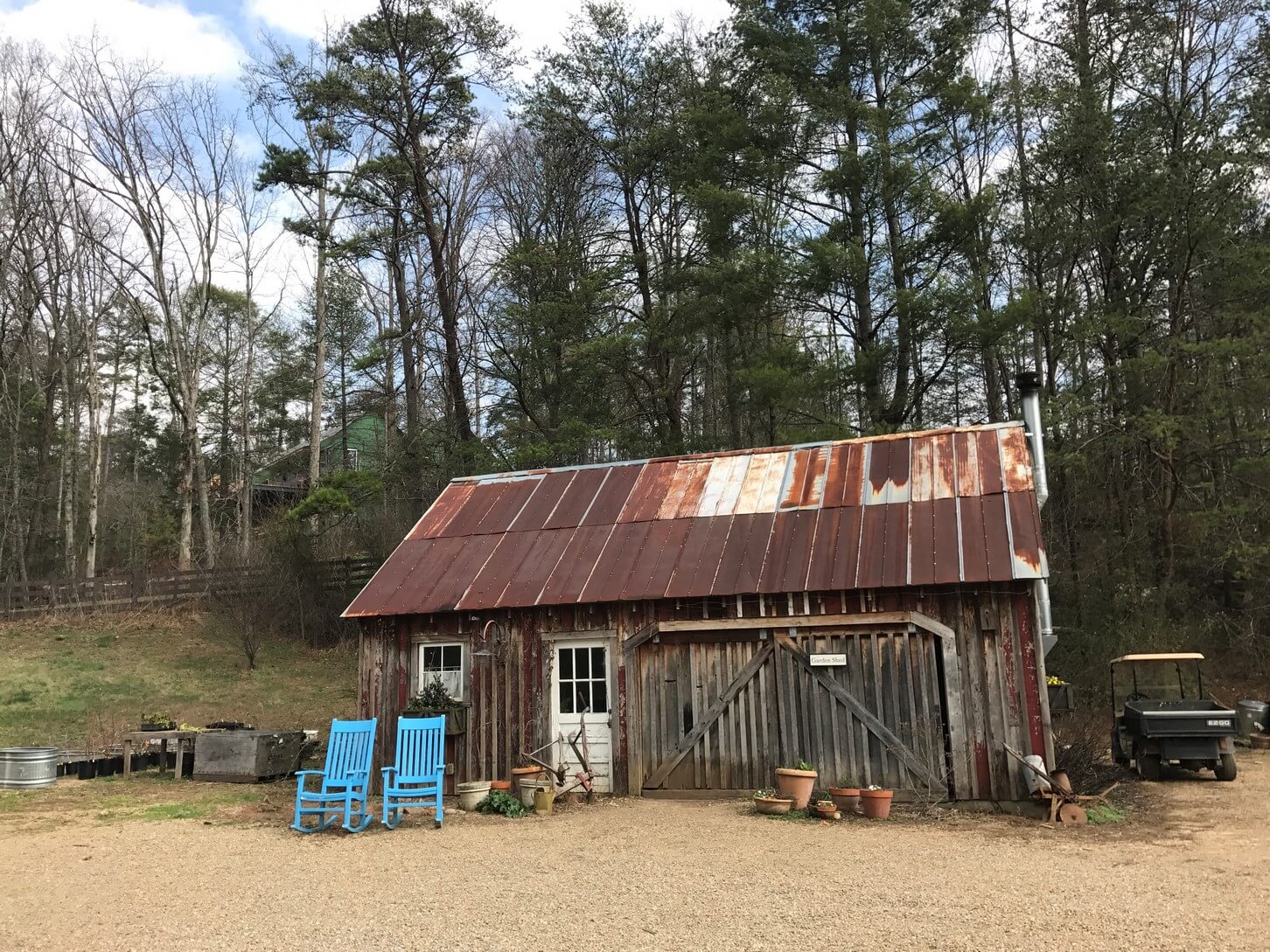 In fact, they spoke about Blackberry Farm so much, that both my husband and I decided that we needed to visit them (because if there someplace more magical than Aspen…in Tennessee, we wanted to know more about it.
Blackberry Farm is a small luxury resort nestled in the Great Smoky Mountains. Although in the mountains, and a world away from everything, it's also very close to the Knoxville airport.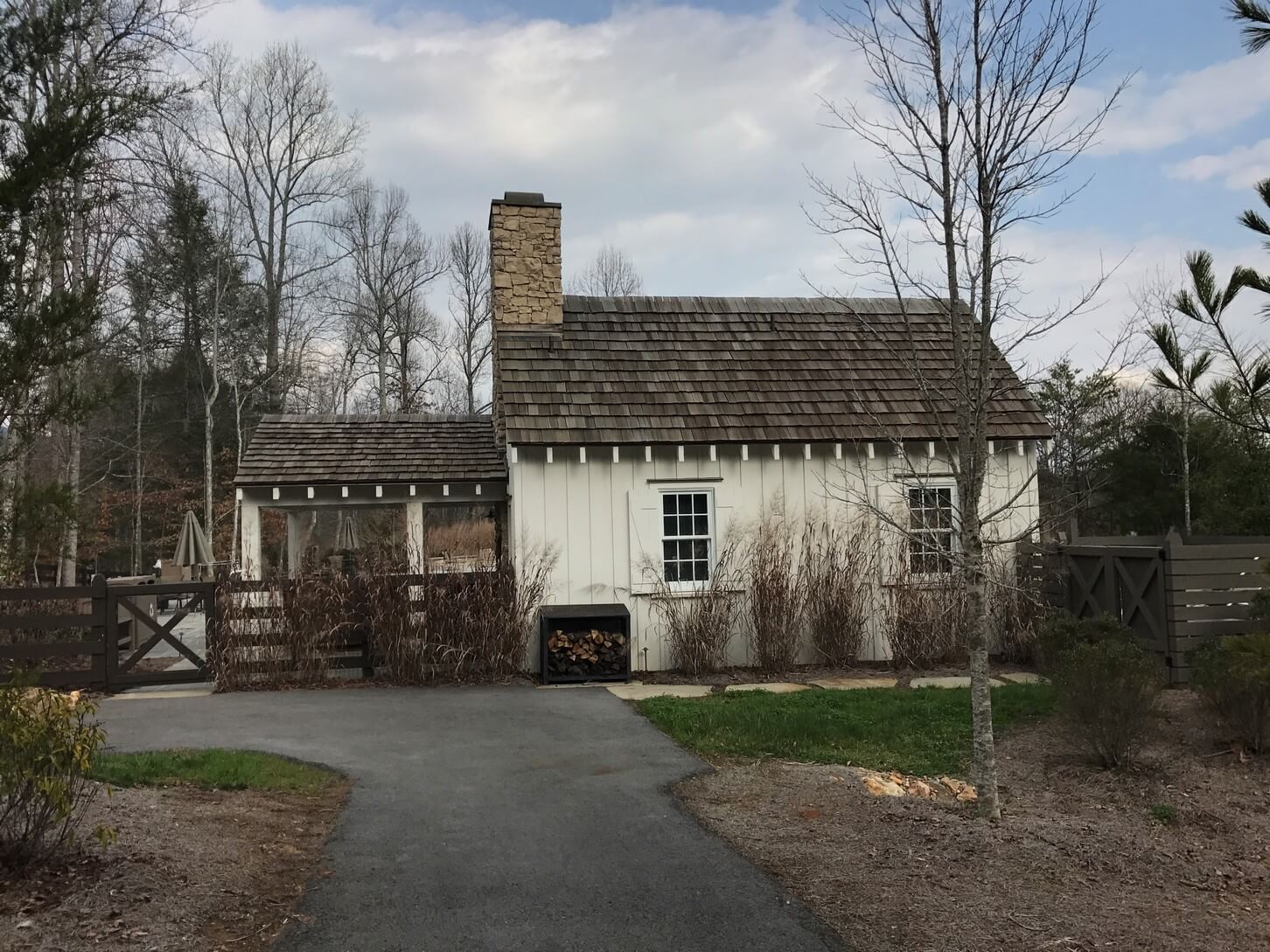 Blackberry Farm was established by the family that established Ruby Tuesday restaurant. Sandy, the restaurant's founder, purchased the land for his family, and over time the family acquired more and more property to expand their home.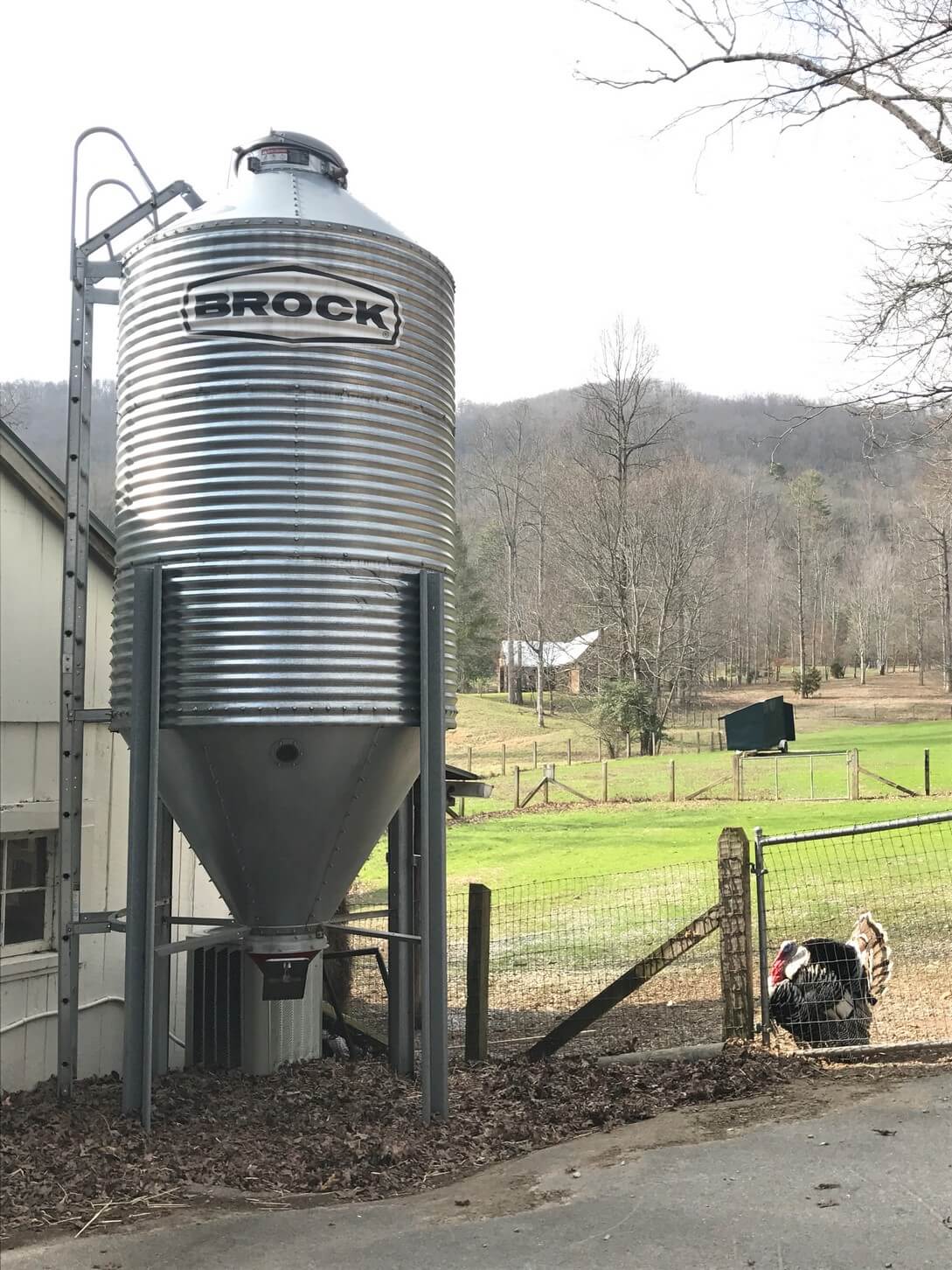 Eventually, they began to transition the property into an intimate luxury resort for foodies. Today, the property is a 4,200-acre working farm and resort. For many, it's a foodie destination.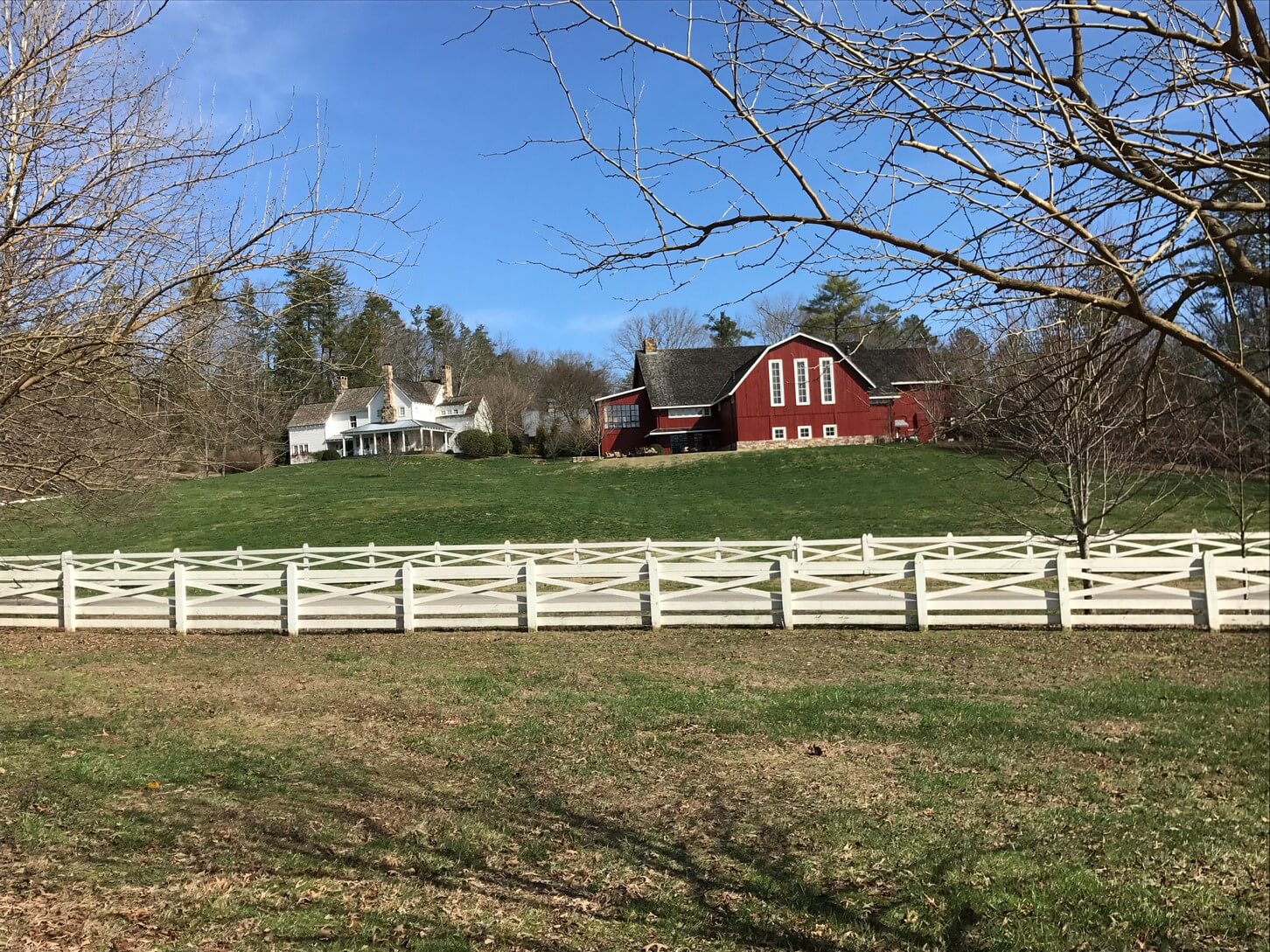 Upon hearing about it, I couldn't help but wonder why it took me so long to discover this magical place. But, they don't advertise, and it's relatively small in size. Because of this rooms are hard to score, and those that are in-the-know only spread the word quietly, so demand doesn't exceed inventory. Many people reserve the same travel week each year, reserving rooms before they leave.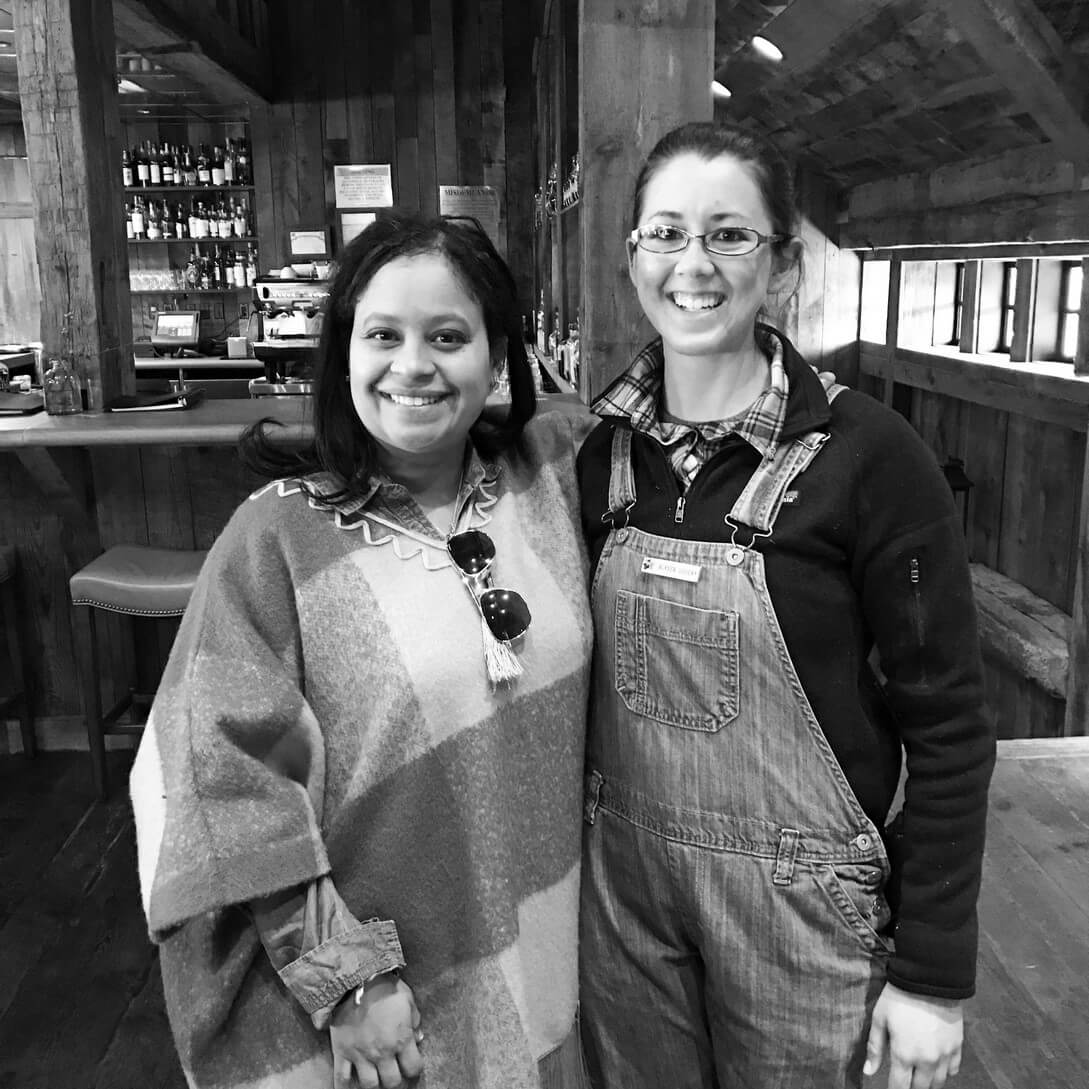 All of the rumors about Blackberry Farm are true: it's incredible.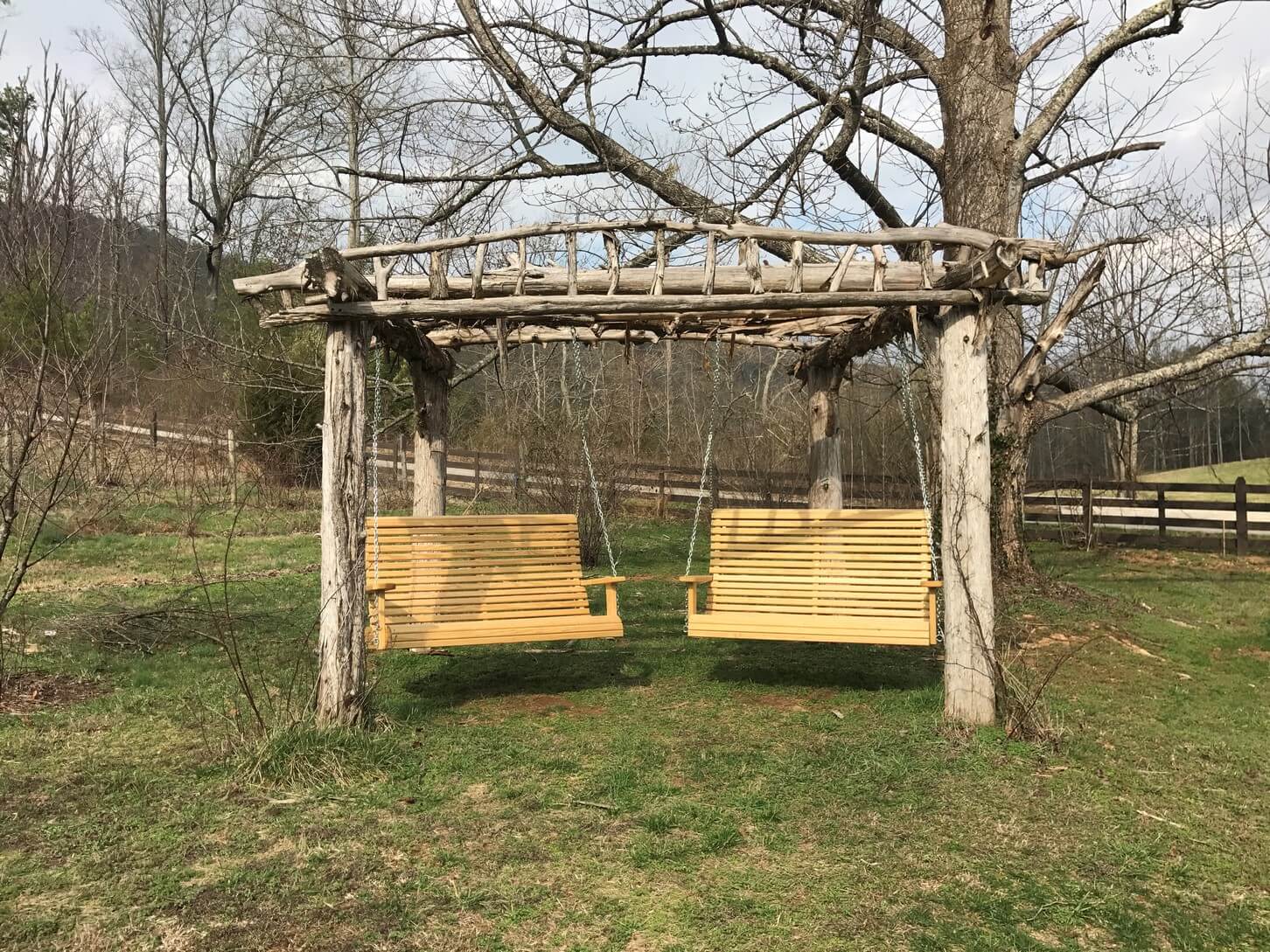 The farm is a beautiful, peaceful retreat. In today's busy world, it's a great place to get away.
During our stay we saw famous people catching quiet moments of downtime, reconnecting with their families away from the rest of the world. Due to its small size, they didn't disturb us, and we didn't cross paths too much, which was nice.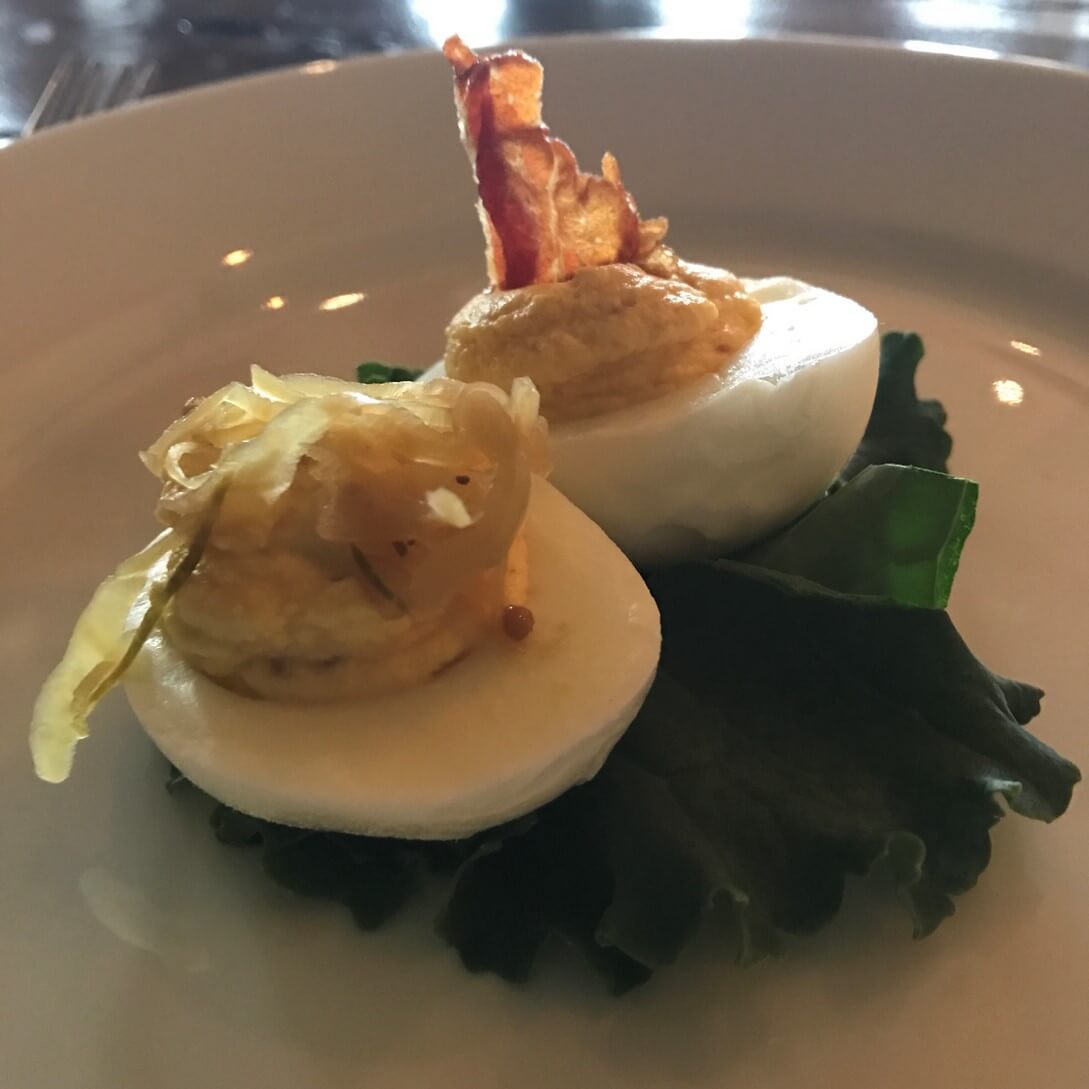 As a guest, you don't need to worry about anything. The resort offers an all-inclusive plan that includes dinner from your first evening through lunch on the day of departure.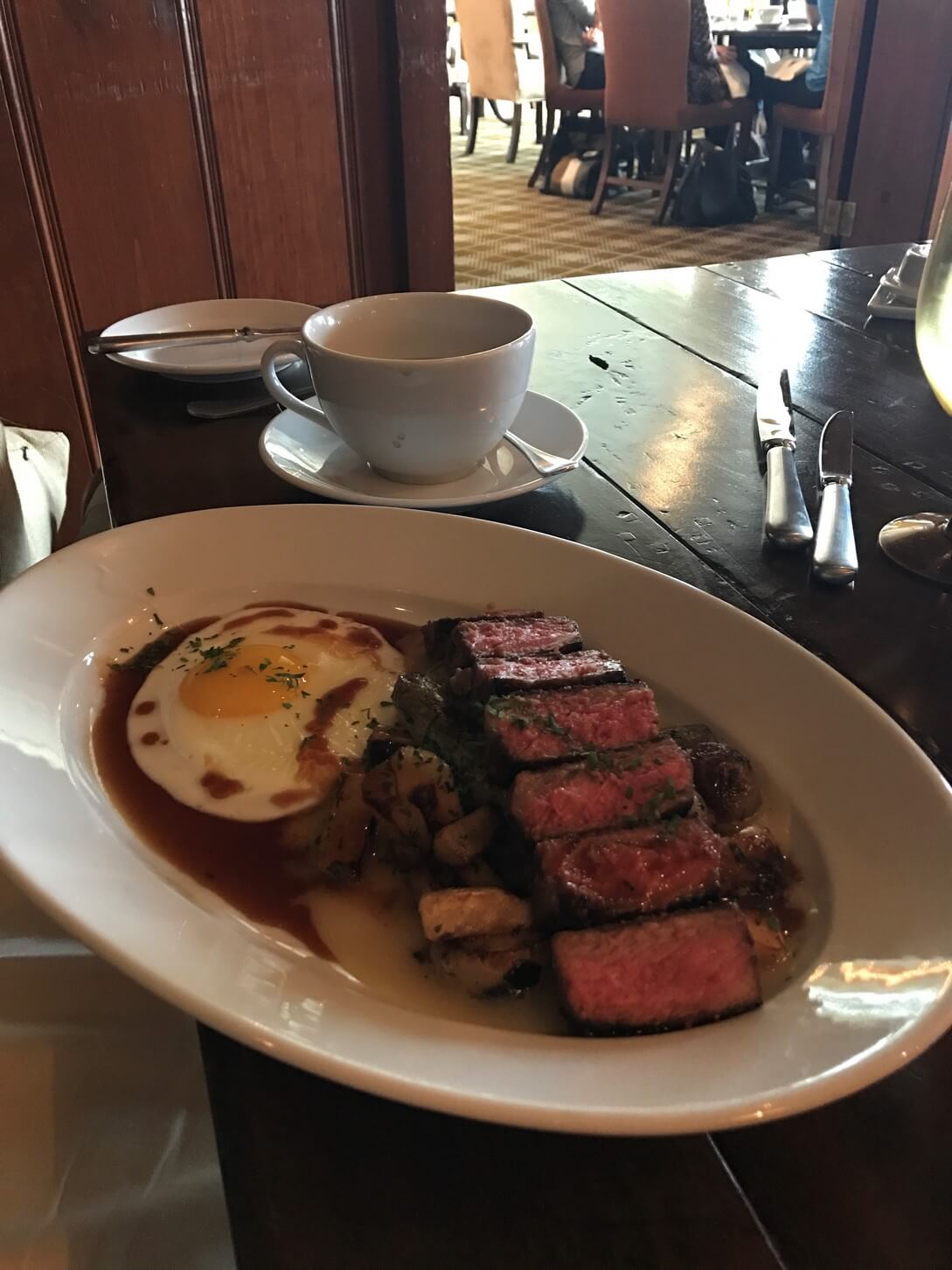 The accommodations are modern and simple. Our room was a private cottage with a large whirlpool, living room and stereo system.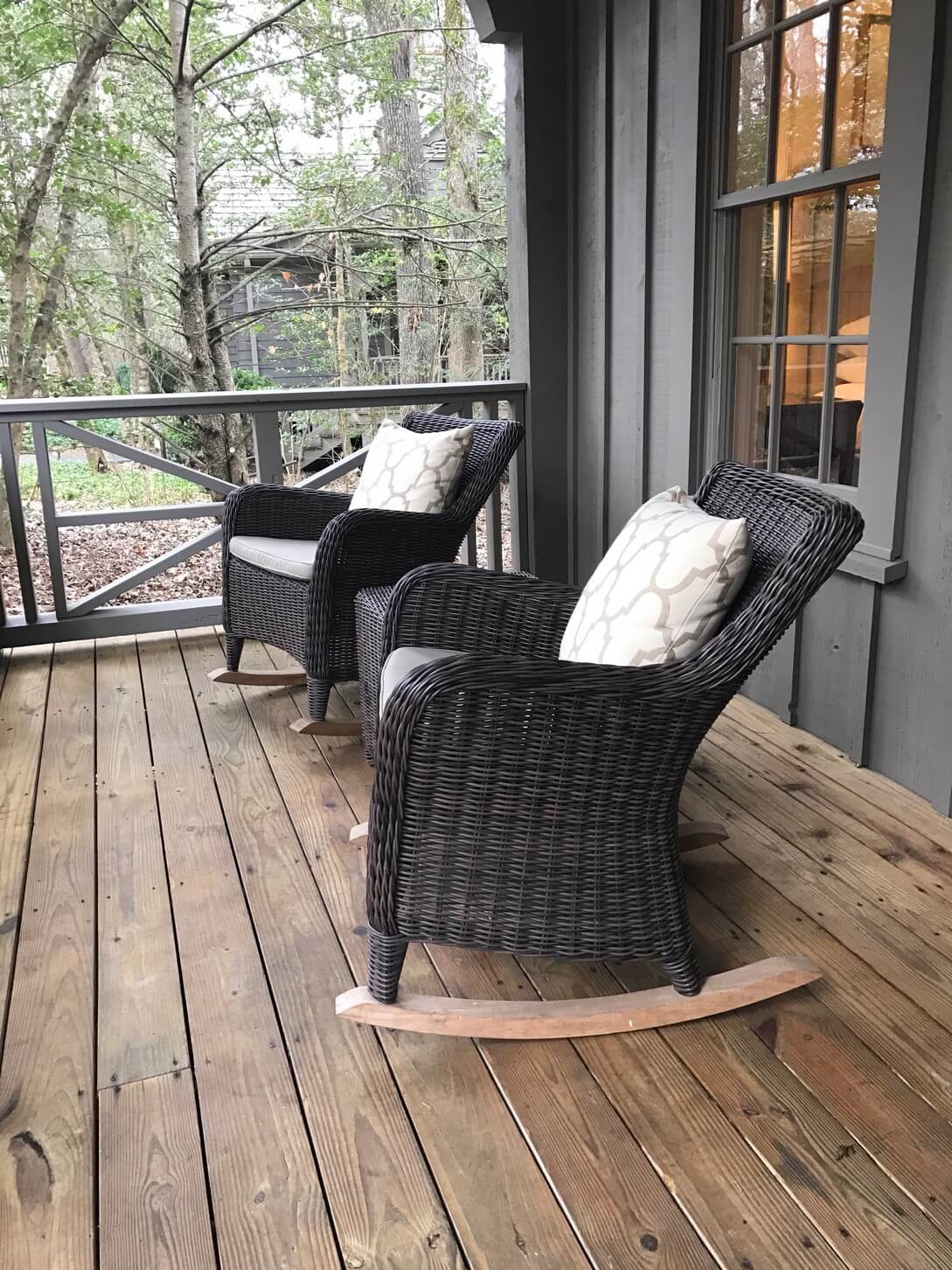 The cottage had a lovely fireplace and pretty little porch. The fireplace is lit for you, a nice touch following dinner.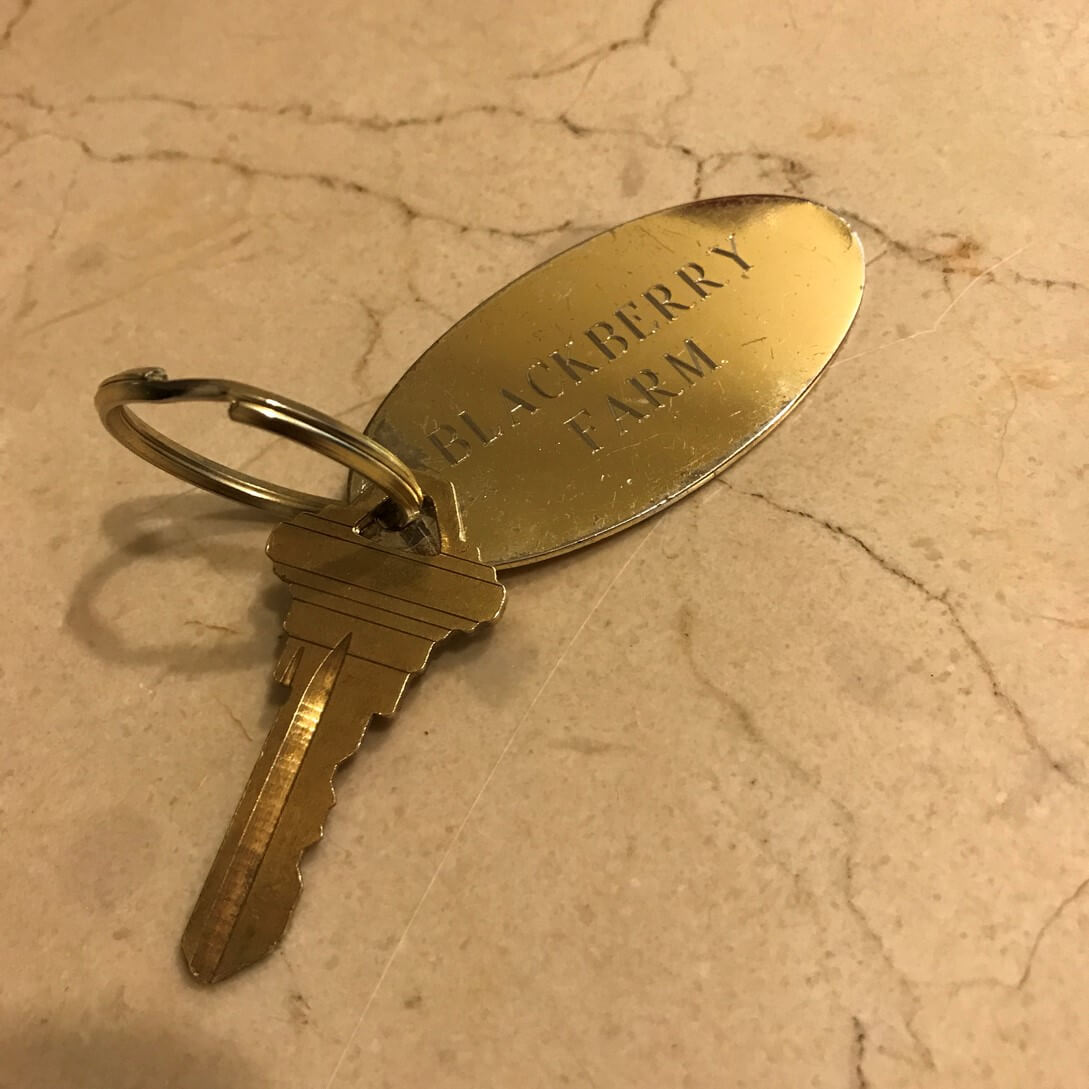 Each room also comes with a golf cart, which we did not accept/use because our room was embarrassingly close to breakfast, the den and other amenities. I enjoyed the cozy cottage following an afternoon of hiking. It was a nice place to relax.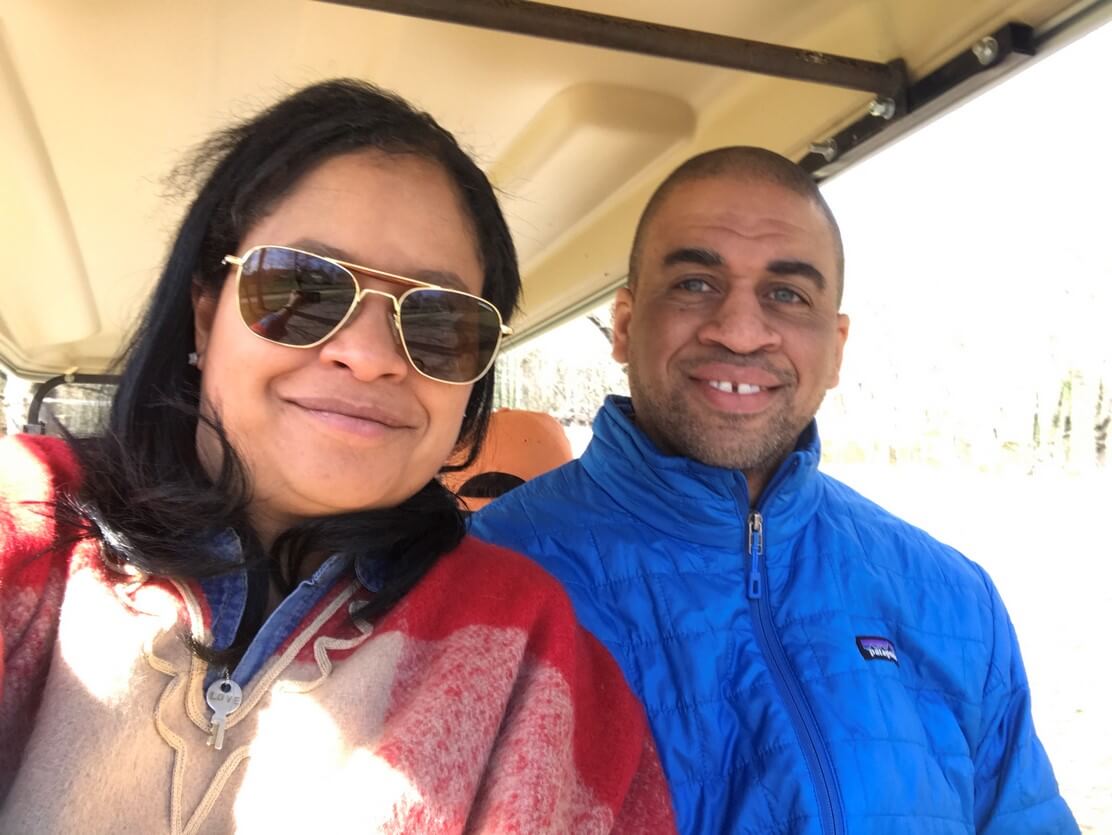 Other guests mentioned that they rented homes on the property that included bedrooms and kitchens, but, I came to Blackberry Farm to be fed, not to cook.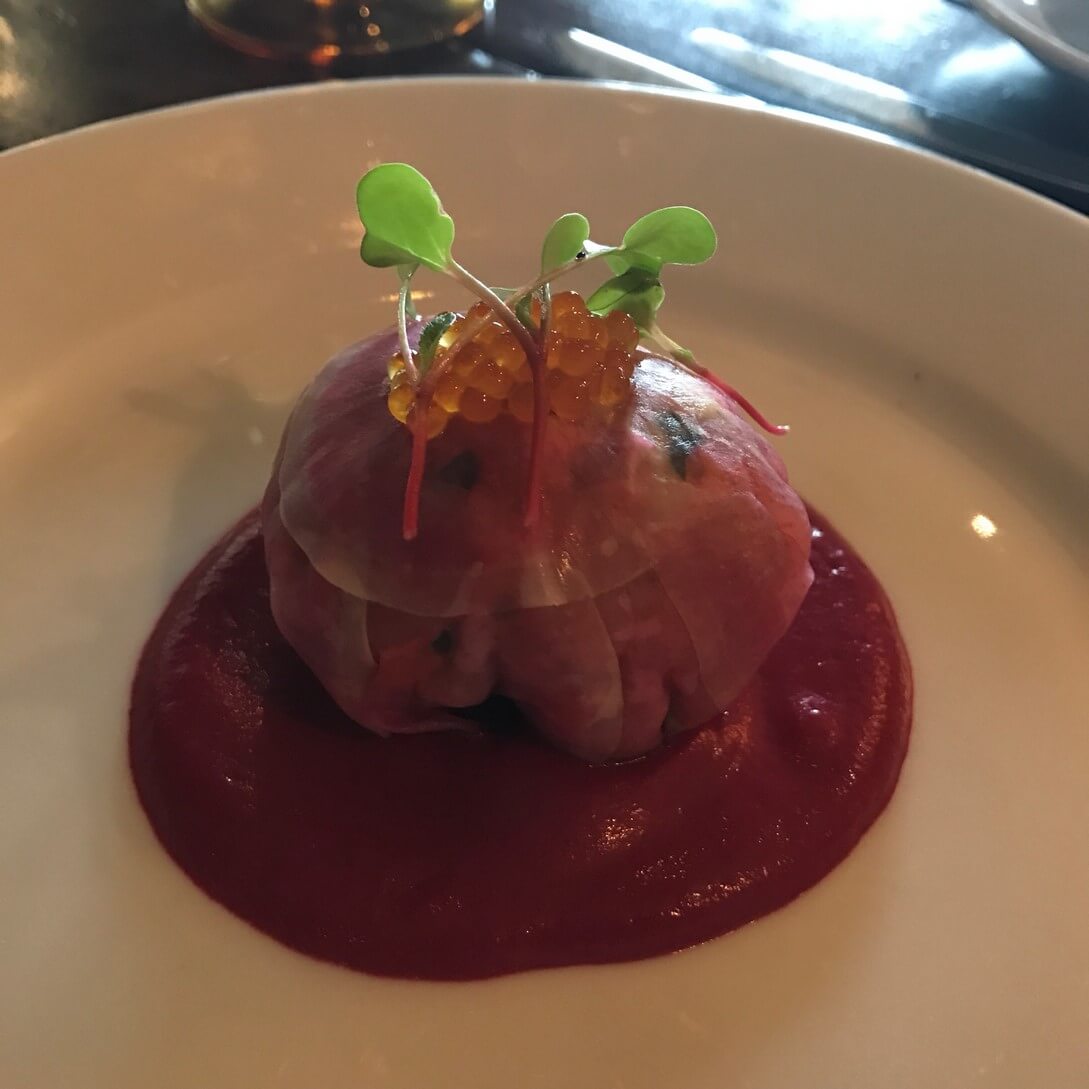 At Blackberry Farm you can do as much or as little as you like. The property is expansive, beautiful and relaxing. There are many activities that you can participate in–many unique to the property itself. The weekend we were there, they were hosting a fox hunt.
Rob decided that he wanted to try his hand at fly fishing. He attended a lesson with an Orvis-certified instructor. He enjoyed his lesson, was completely and professionally outfitted onsite and even caught something!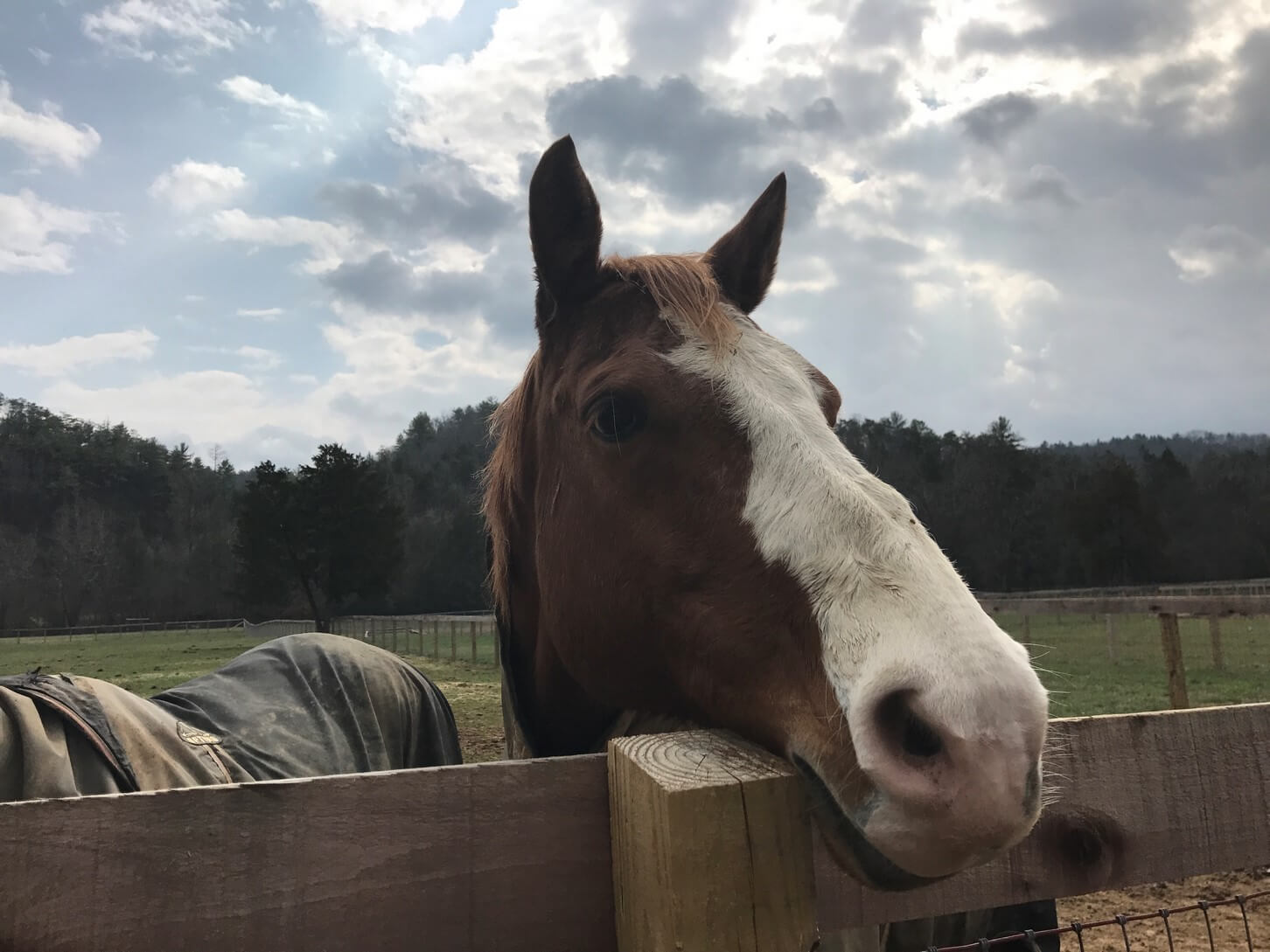 I like to ride horses, and signed up for a short horseback ride.
The farm has a stable located a little off-property. The stable is expansive and has both a Western and English tack room.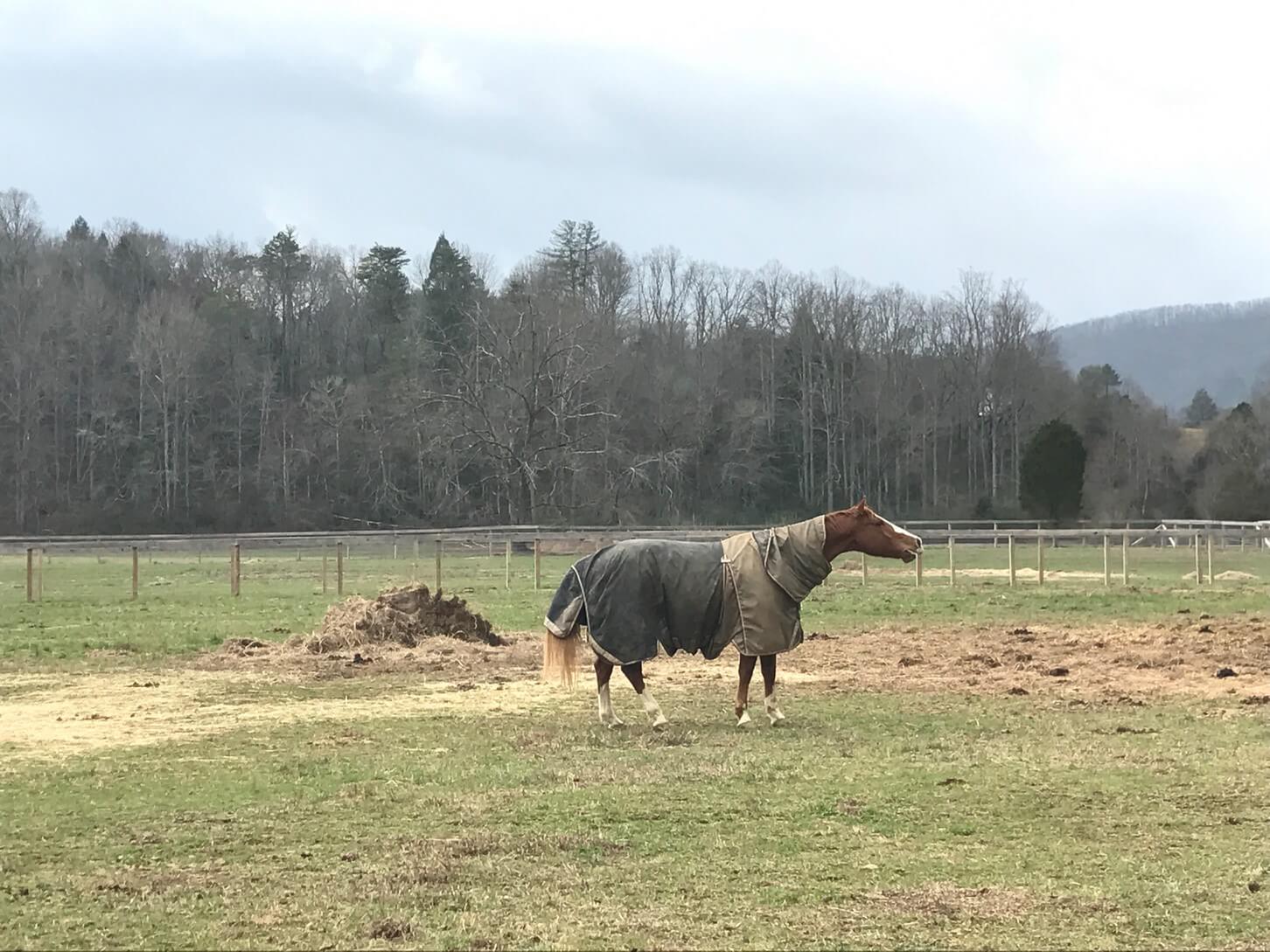 Blackberry Farm offers a wide array of horse adventures from picnics to trail rides to fox hunts, and riders of all levels are welcome.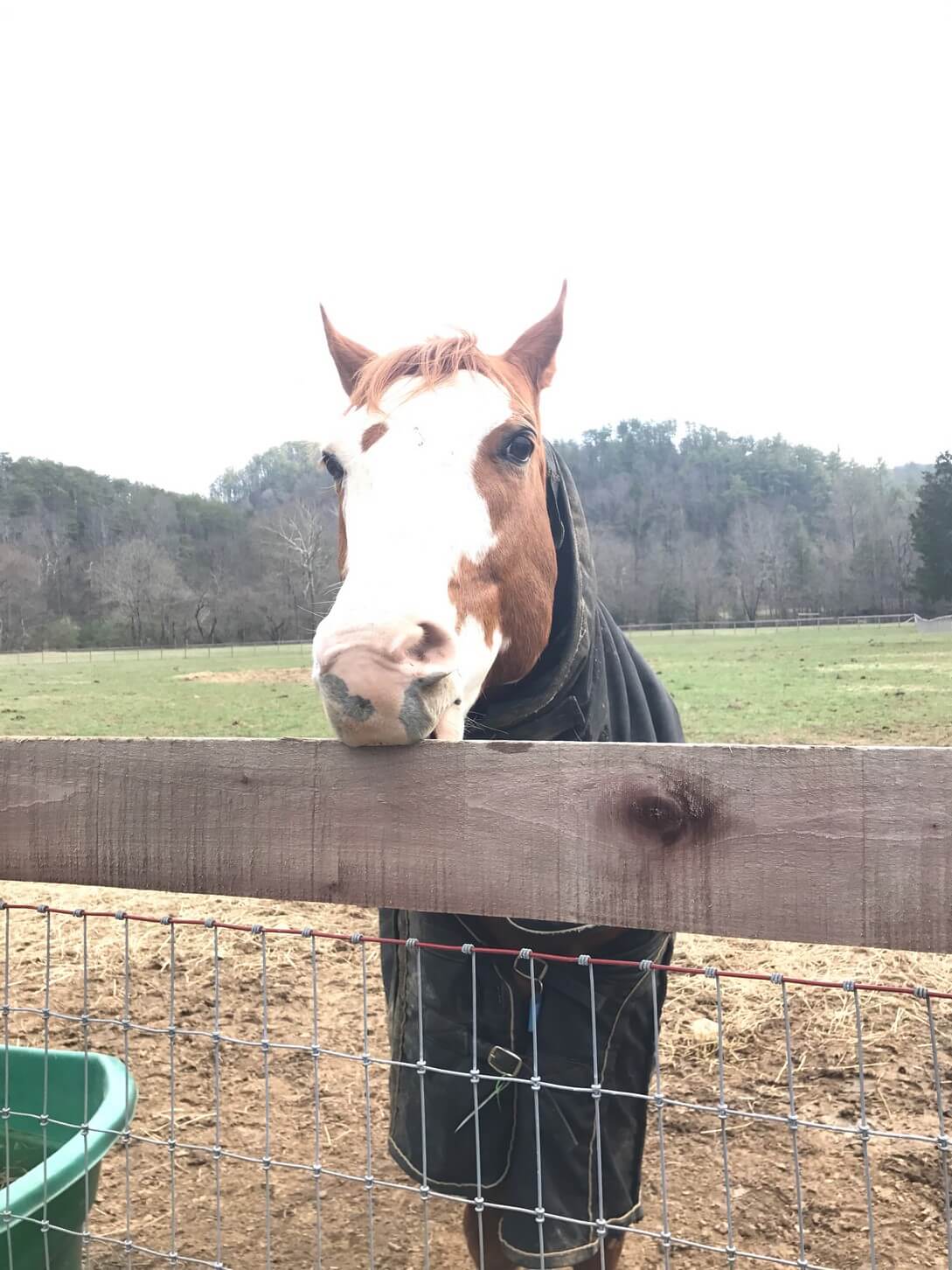 My horse, unfortunately, was not in a very happy mood because most of the other horses were off at the fox hunt and he was saddled (literally) with me on a trail ride.
If I'm honest, he was the only blemish in an otherwise perfect weekend. I couldn't wait to get off his back and get back to the main property.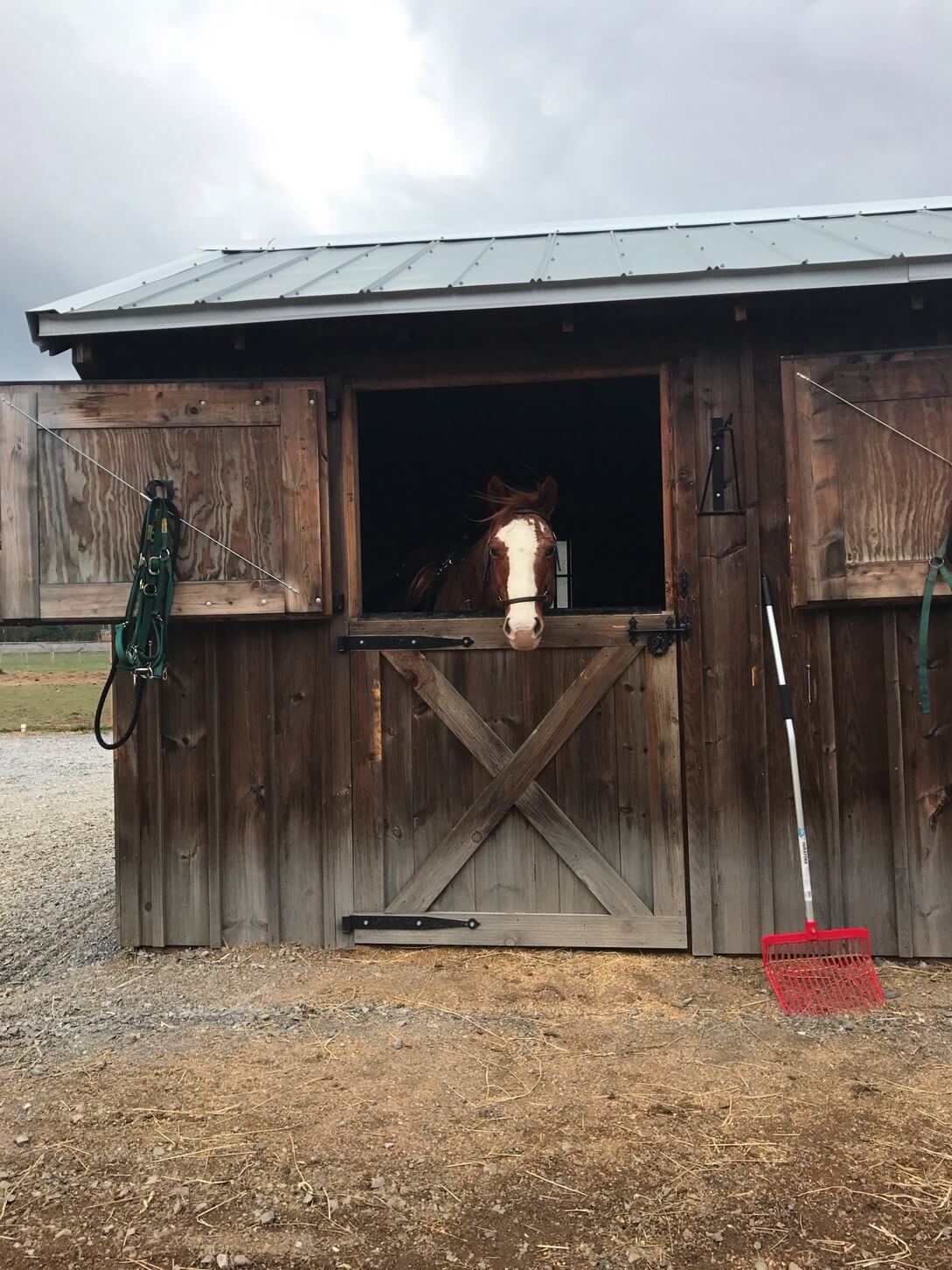 He was a pill.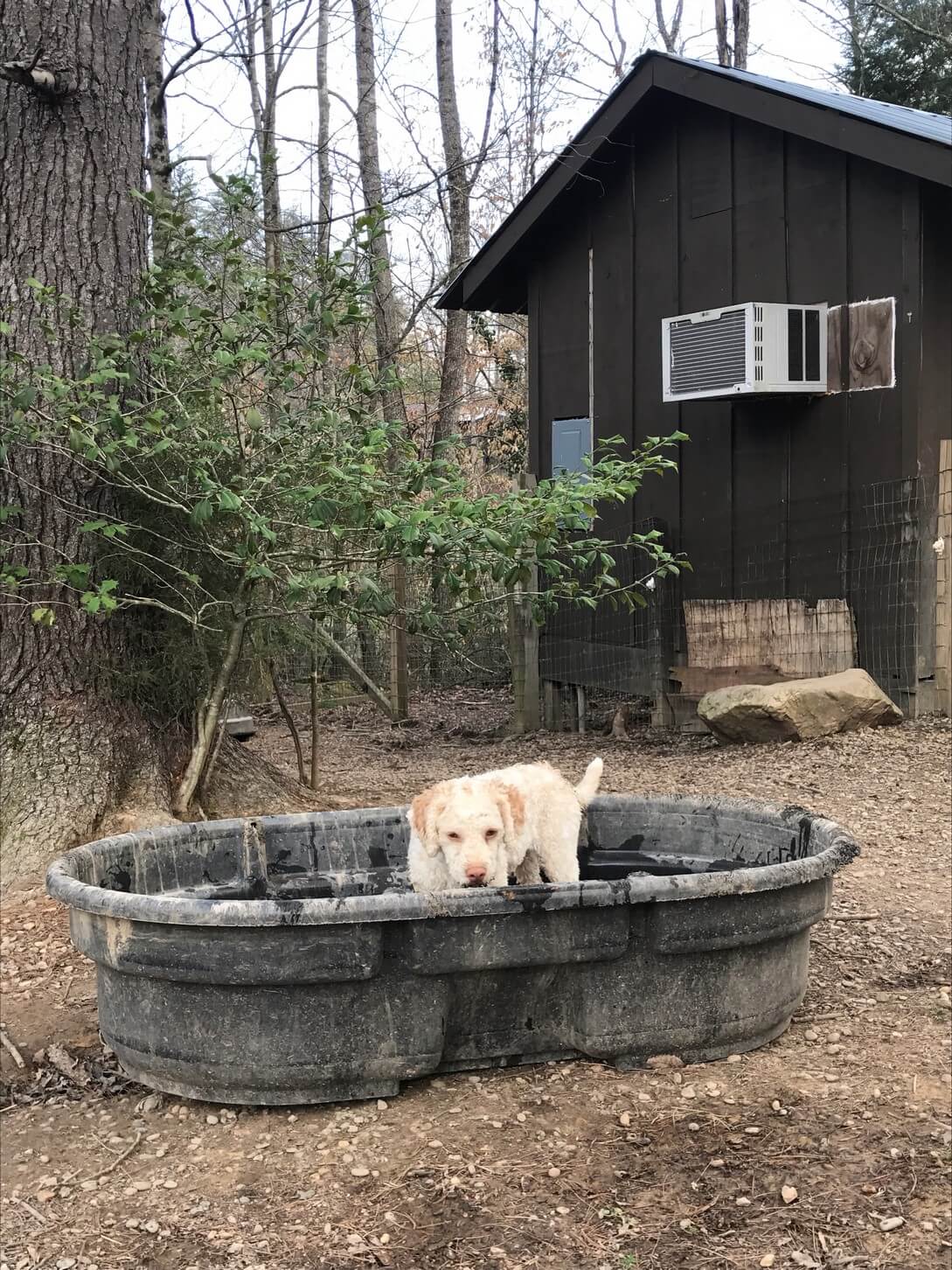 The dogs, however, more than made up for his terrible attitude.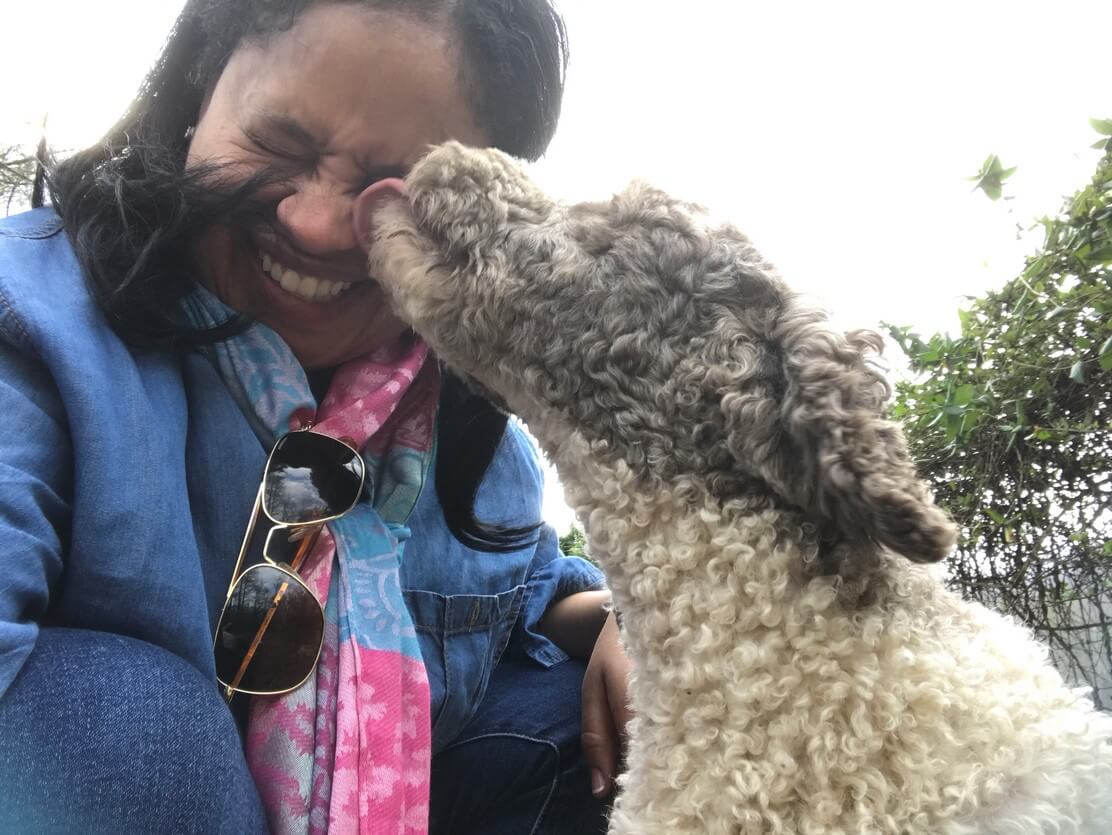 Blackberry Farm has a very special breeding program. They breed the somewhat rare Lagotto Romagnolo truffle hunting dogs.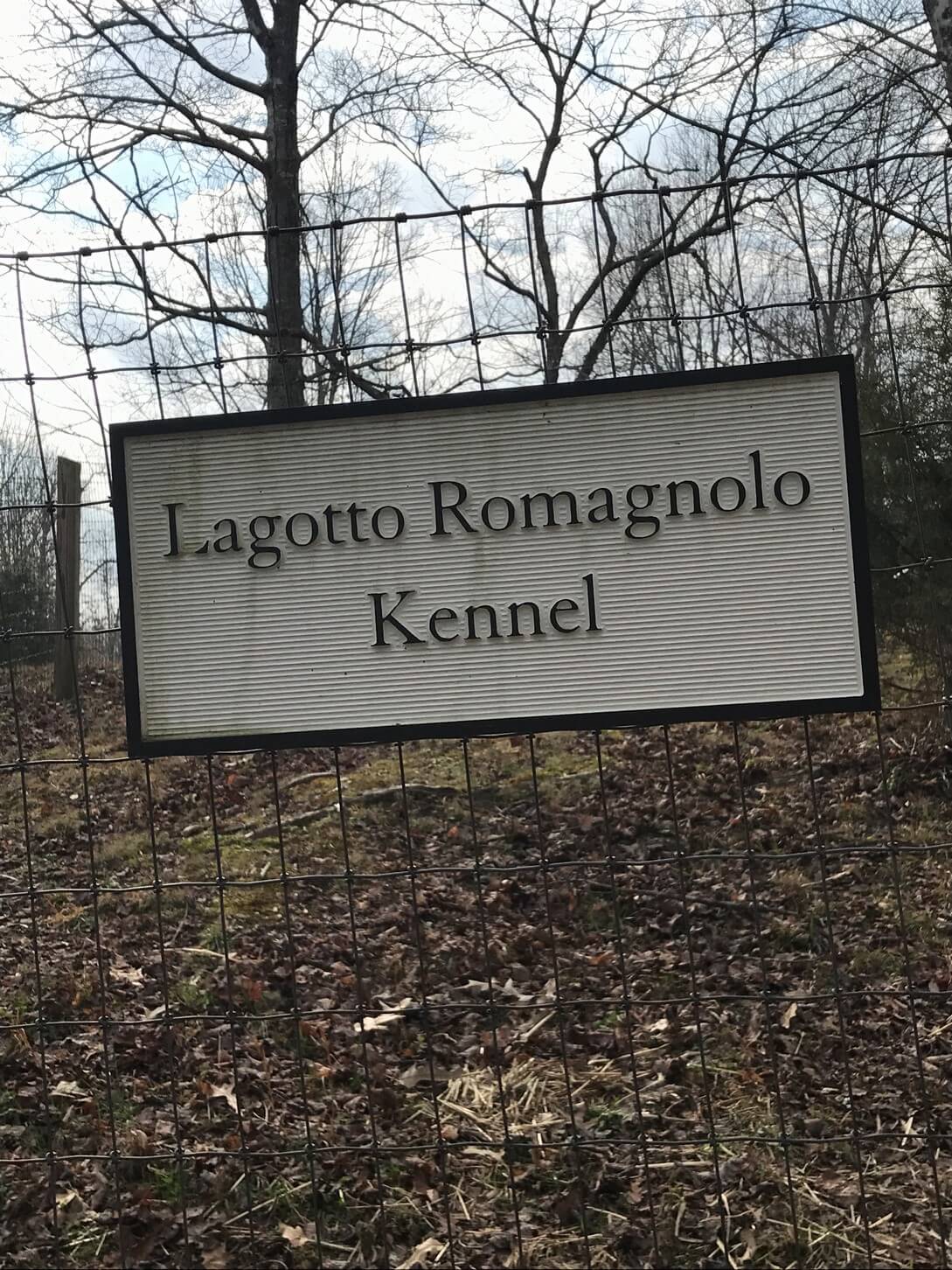 These dogs are considered to be the original water dog and are one of the foundation breeds for many of today's hunting dogs. Lagotto Romagnolo are known to be intelligent, affectionate, hypoallergenic companions.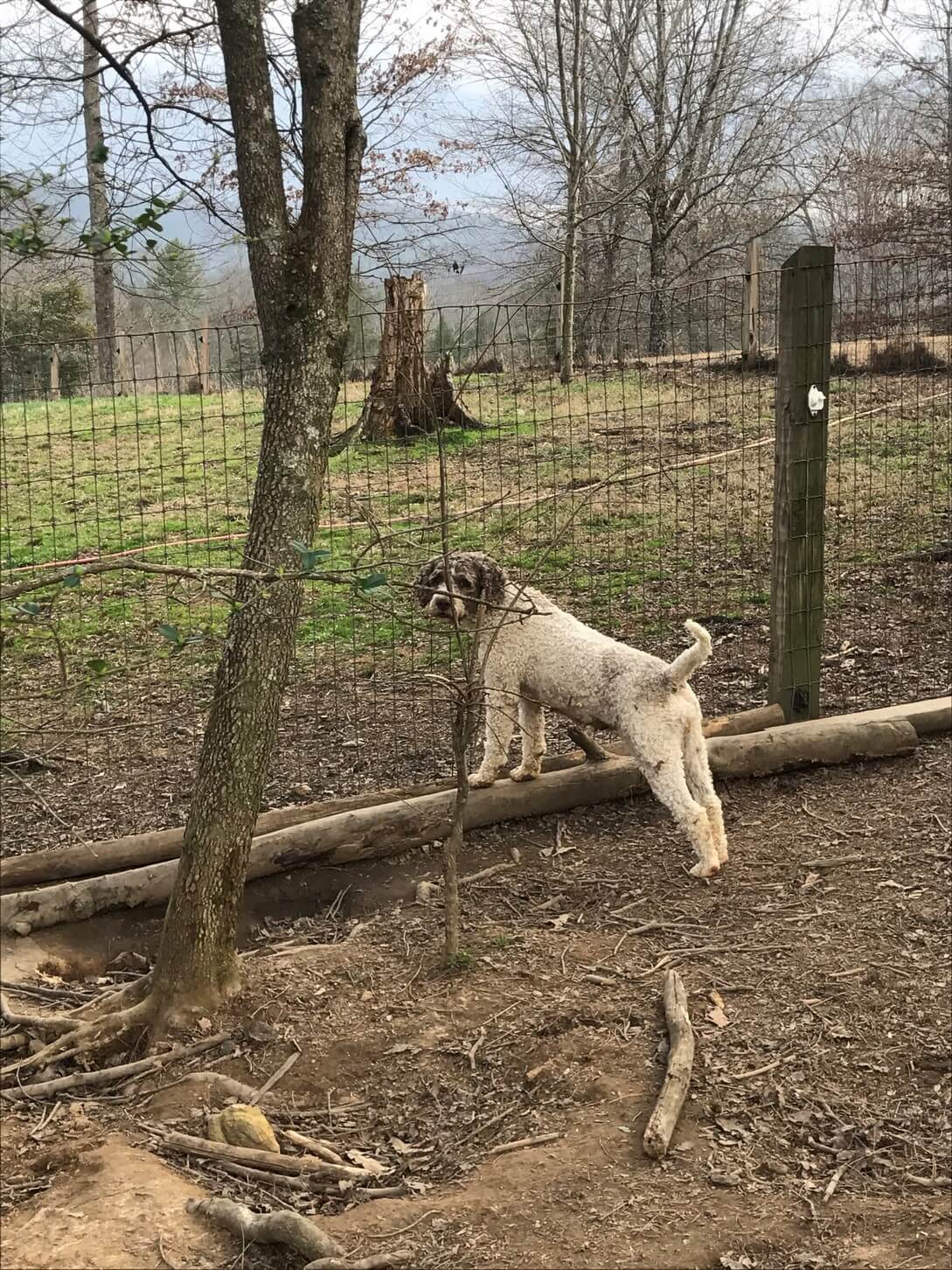 There's a special area of the farm dedicated to Lagotto Romagnolos dogs, an Italian breed that are specially bred and trained to hunt truffles.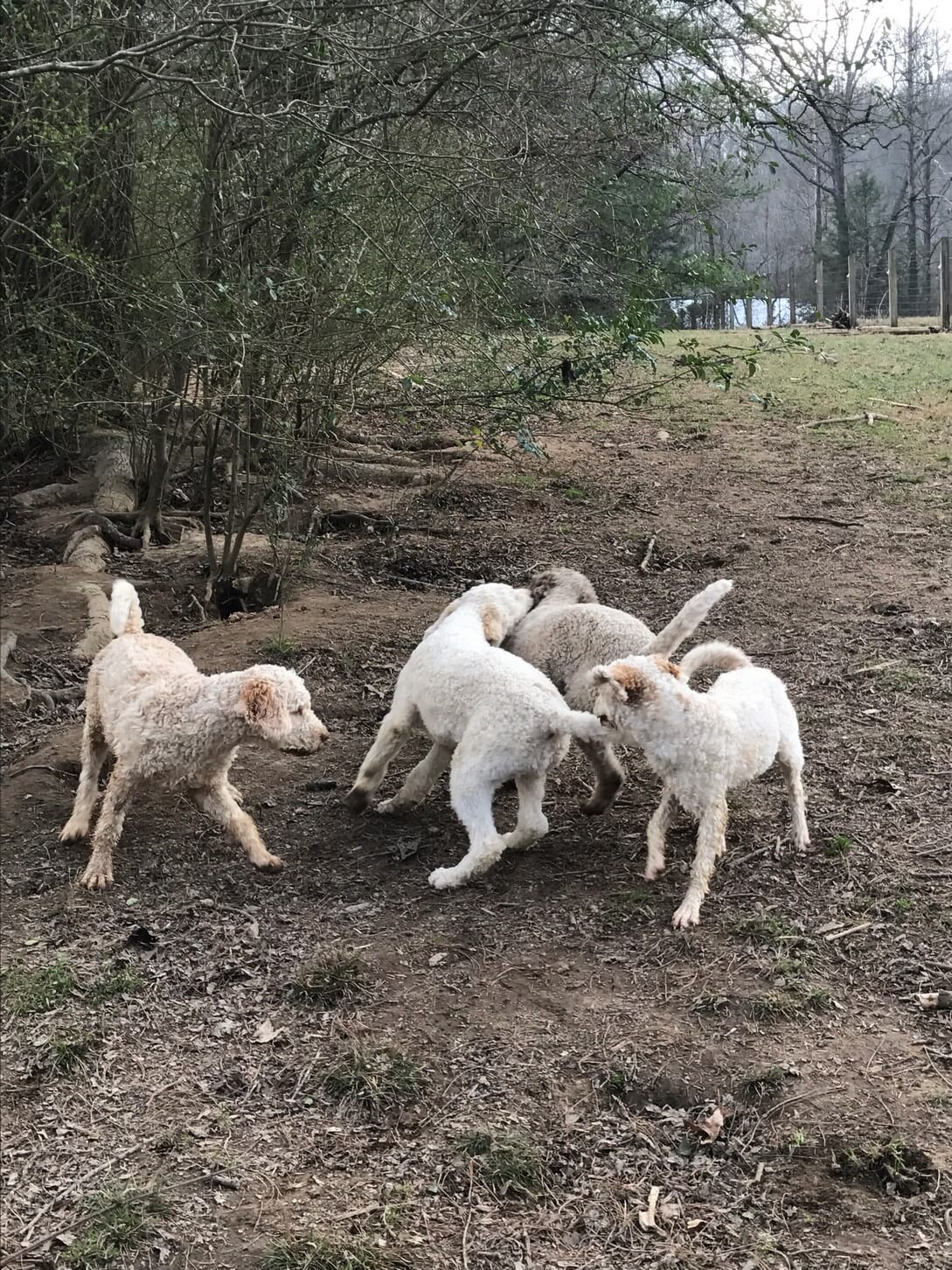 In February, the farm hosts Il Radundo, a special weekend of training, mock truffle hunting demonstrations and a special dinner showcasing truffles.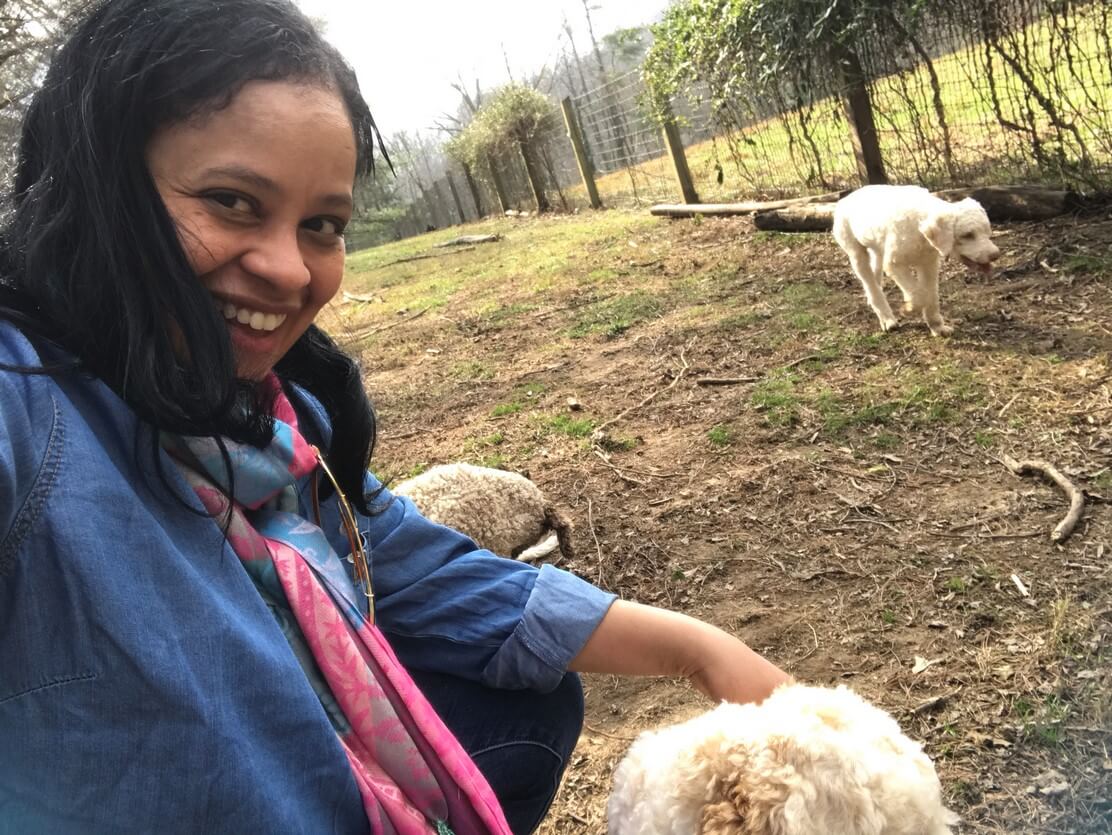 The dogs are quite expensive, however, their actual price never entered into a conversation because when I spoke with one of the puppy caretakers she told me that the current waiting list to secure a dog was about three years long.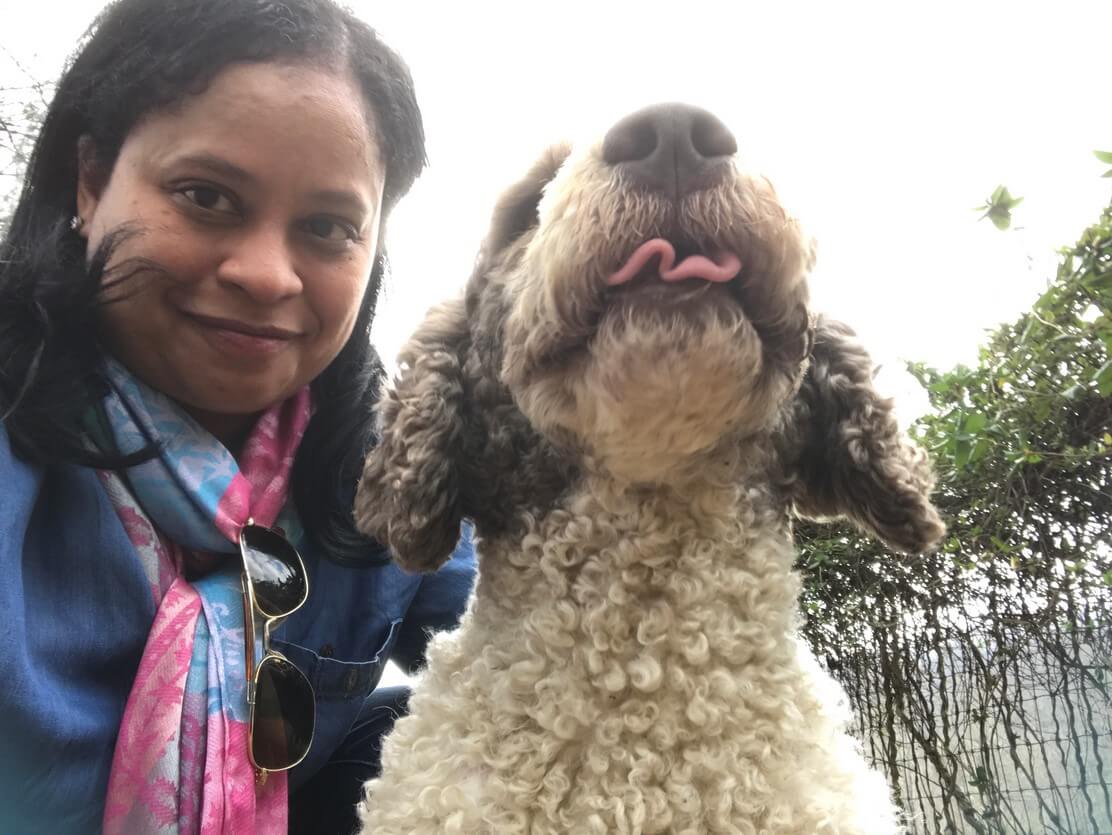 Puppy adoption from Blackberry, like everything else, is high touch, and your dog can be delivered to your door trained and ready to go.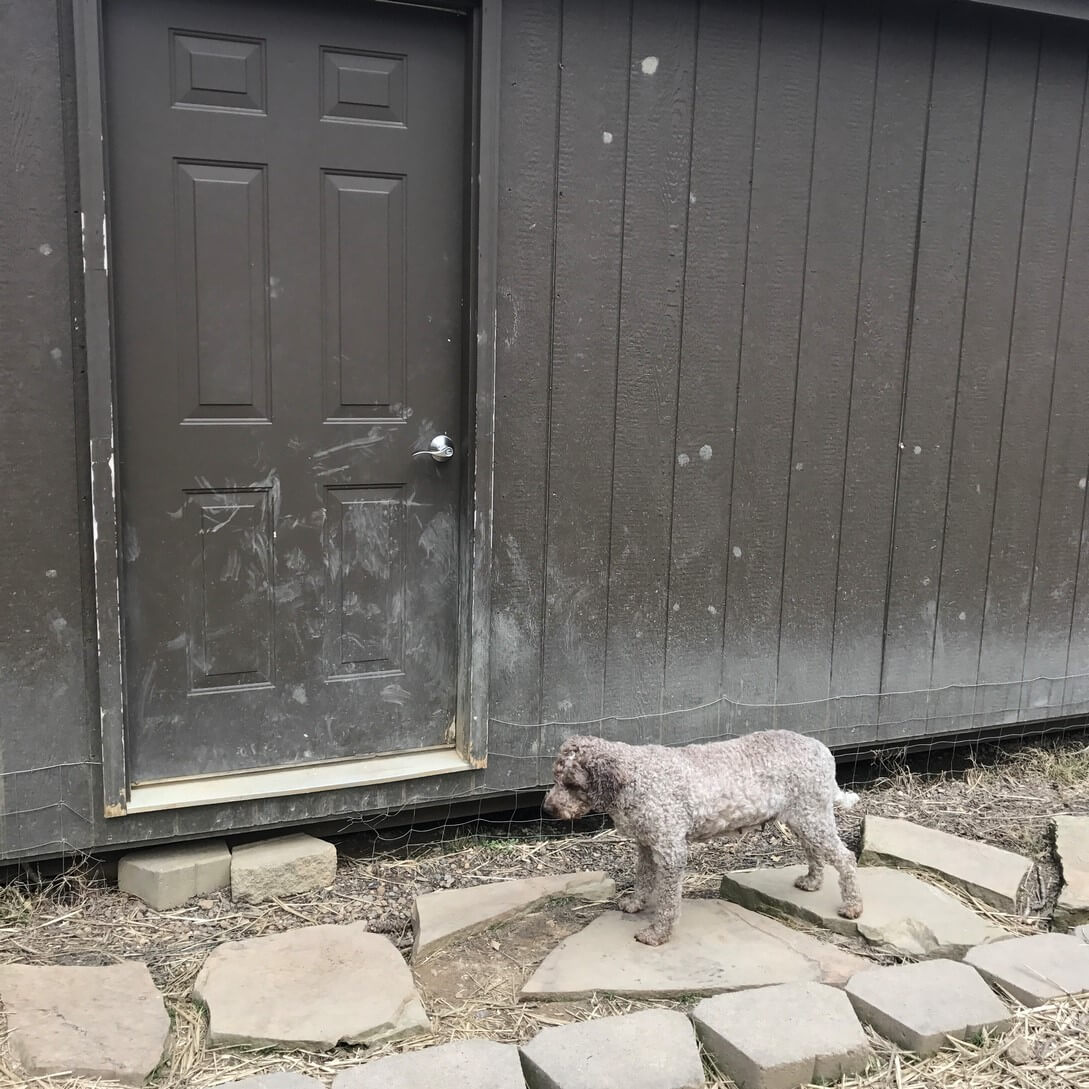 Many famous chefs are owners of the dogs including Danny Meyer and David Chang. The farm hosted a special session that Rob and I attended, to acquaint you with the breed. The session was fascinating.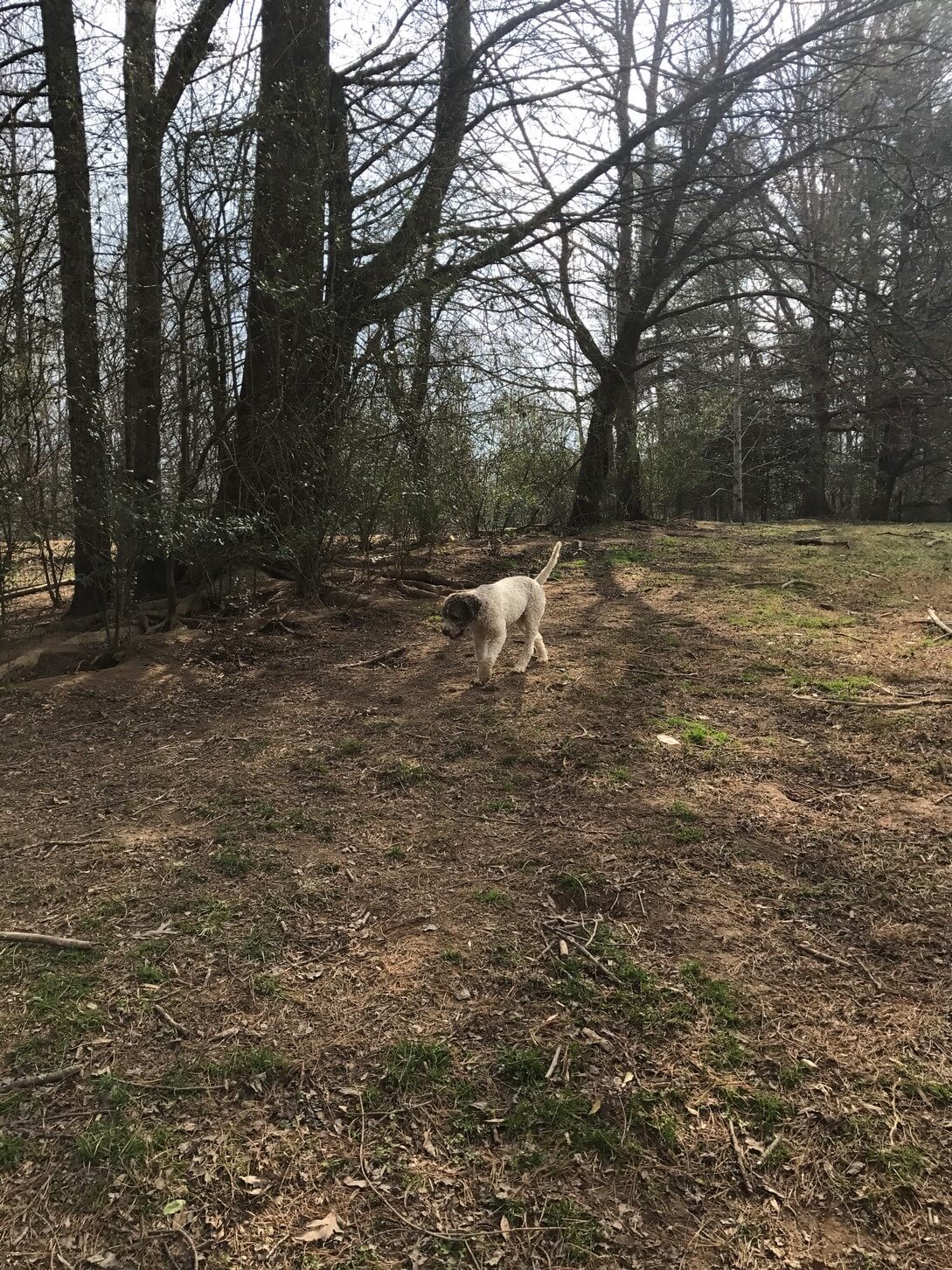 Obviously, I was smitten with the Farm's dog program. There are other activities at Blackberry too: yoga, meditation, hiking, tennis, and archery to name a few.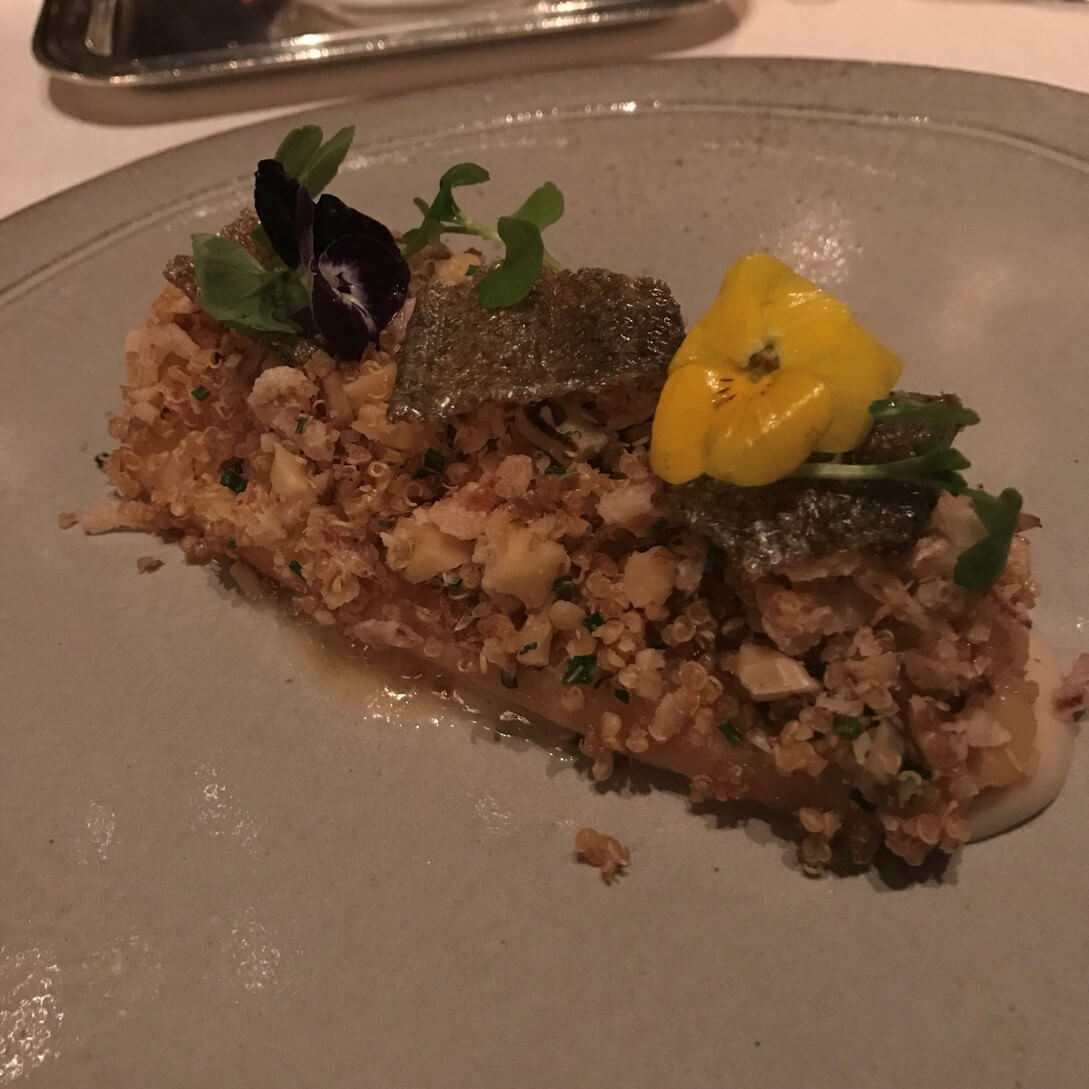 Everything about Blackberry Farm was wonderful. Especially the food. When you book your reservations you'll need to select where you'd like to dine. We opted for the Barn over the Dogwood. The Barn is more formal and a jacket is required. The Dogwood is more casual and has larger portion sizes. Both are highly regarded.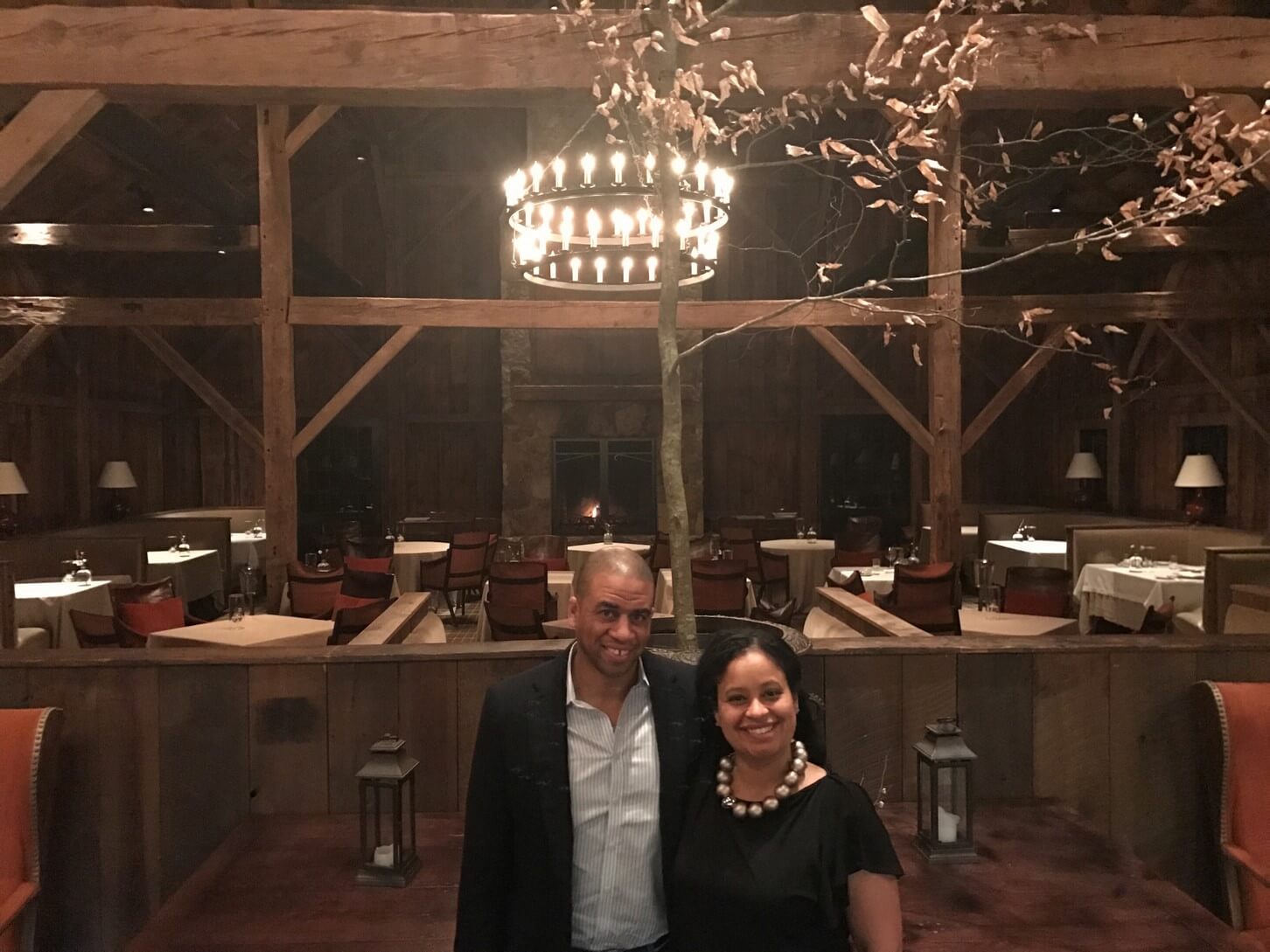 The farm sources most of its ingredients locally, and much of it is grown on the property.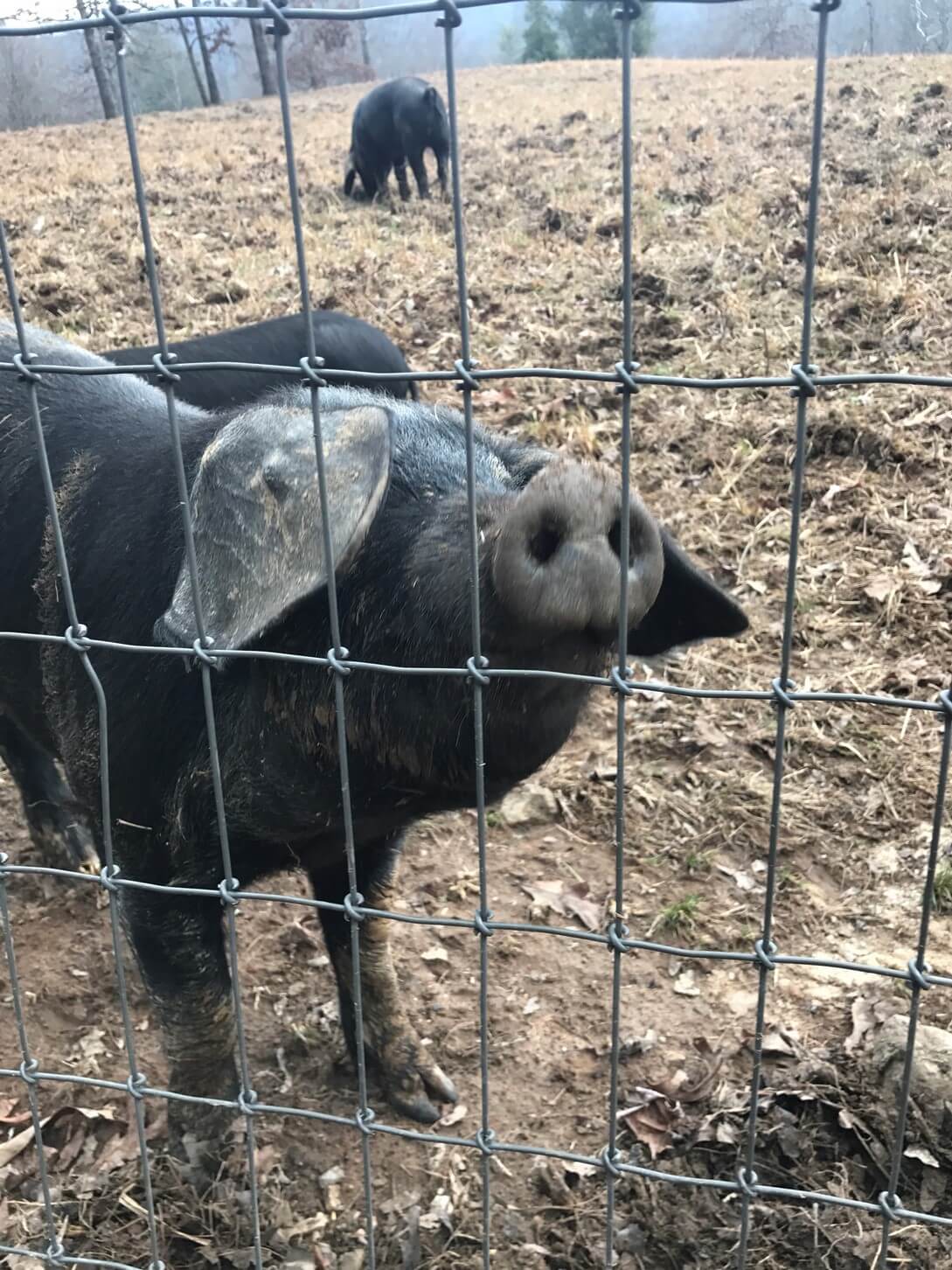 It also produces cheeses, preserves, charcuterie, honey, and chocolate, and it butchers its own meats.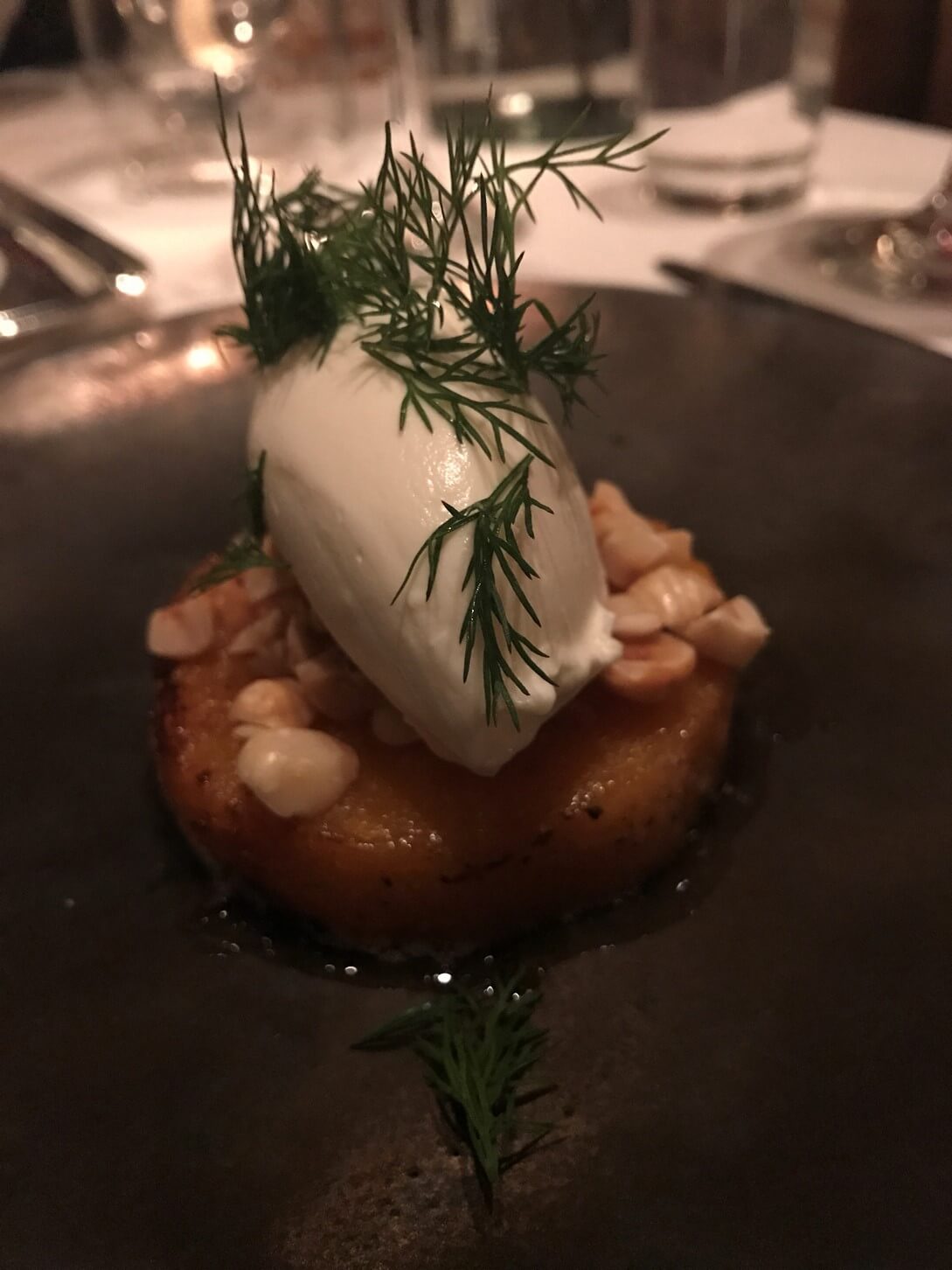 I jokingly mentioned to a server, that I had visited the "source" of the bacon on my plate—I had just returned from visiting the pigs, and he very soberly said, "that's true."
Rob and I enjoyed dinner in the Barn, a James Beard Award-winning restaurant. We selected the Barn over the Dogwood because both breakfast and lunch are served there, and we wanted to experience a little variety, and dress up for dinner. In the end, it's a matter of preference, I think.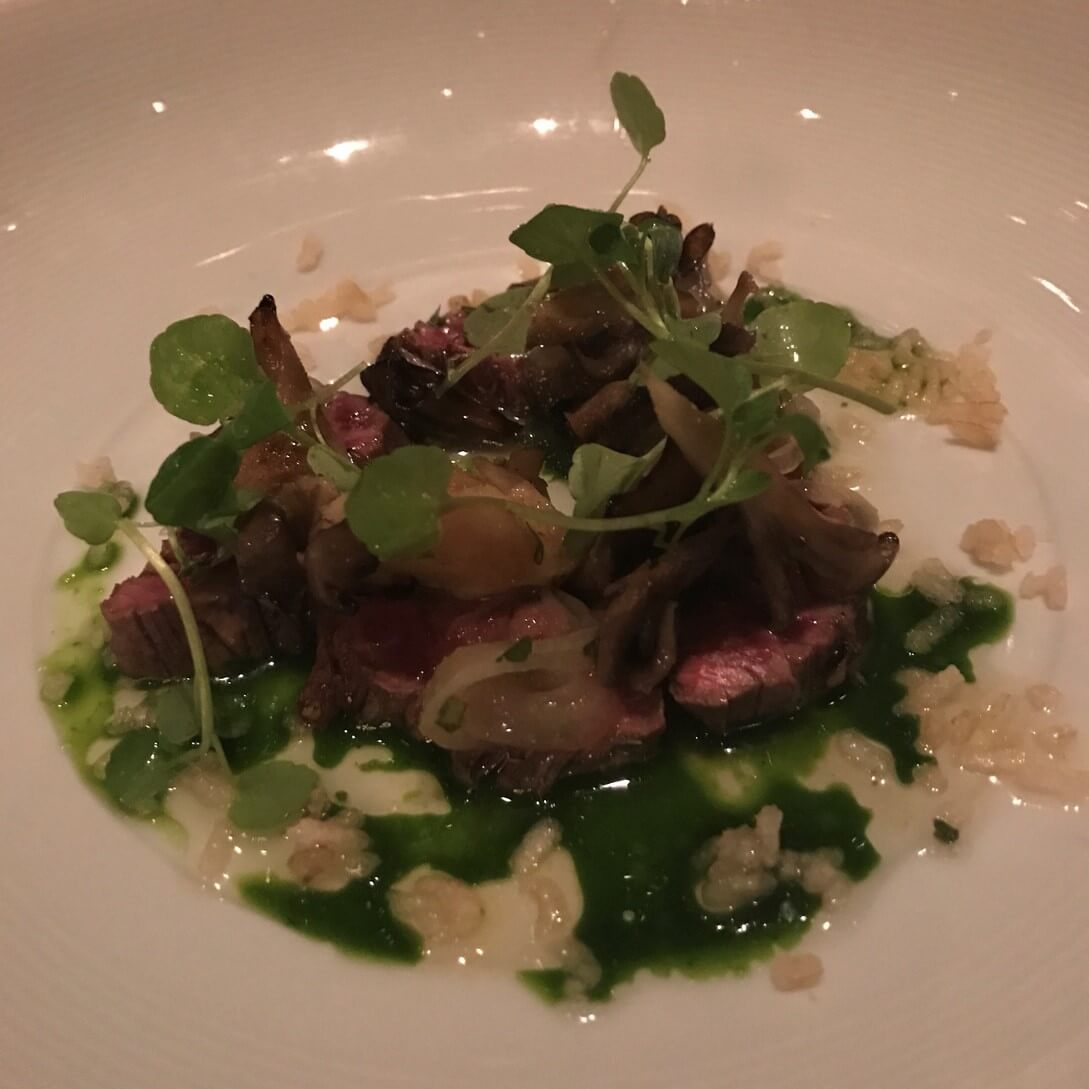 The majority of the food served came from the property or its surrounding area.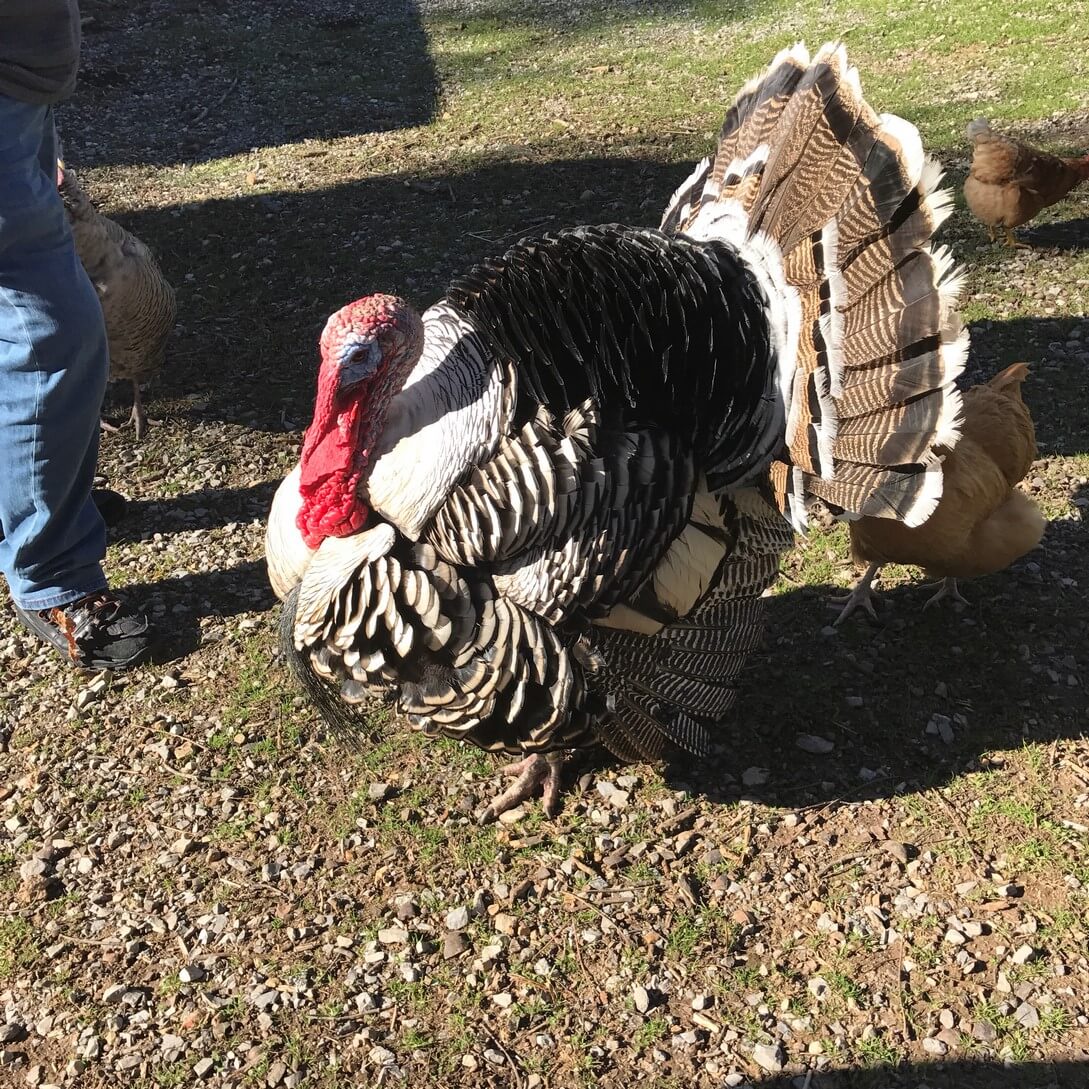 The staff was incredible—helpful and friendly. The standout, from a service perspective, was our sommelier, who was animated and funny, and very good at helping to select a wine our very different palates could enjoy.
Blackberry Farm does not disappoint. The service and accommodations are exceptional. The setting is perfect Southern simplicity and elegance, and great care is taken to consider every detail.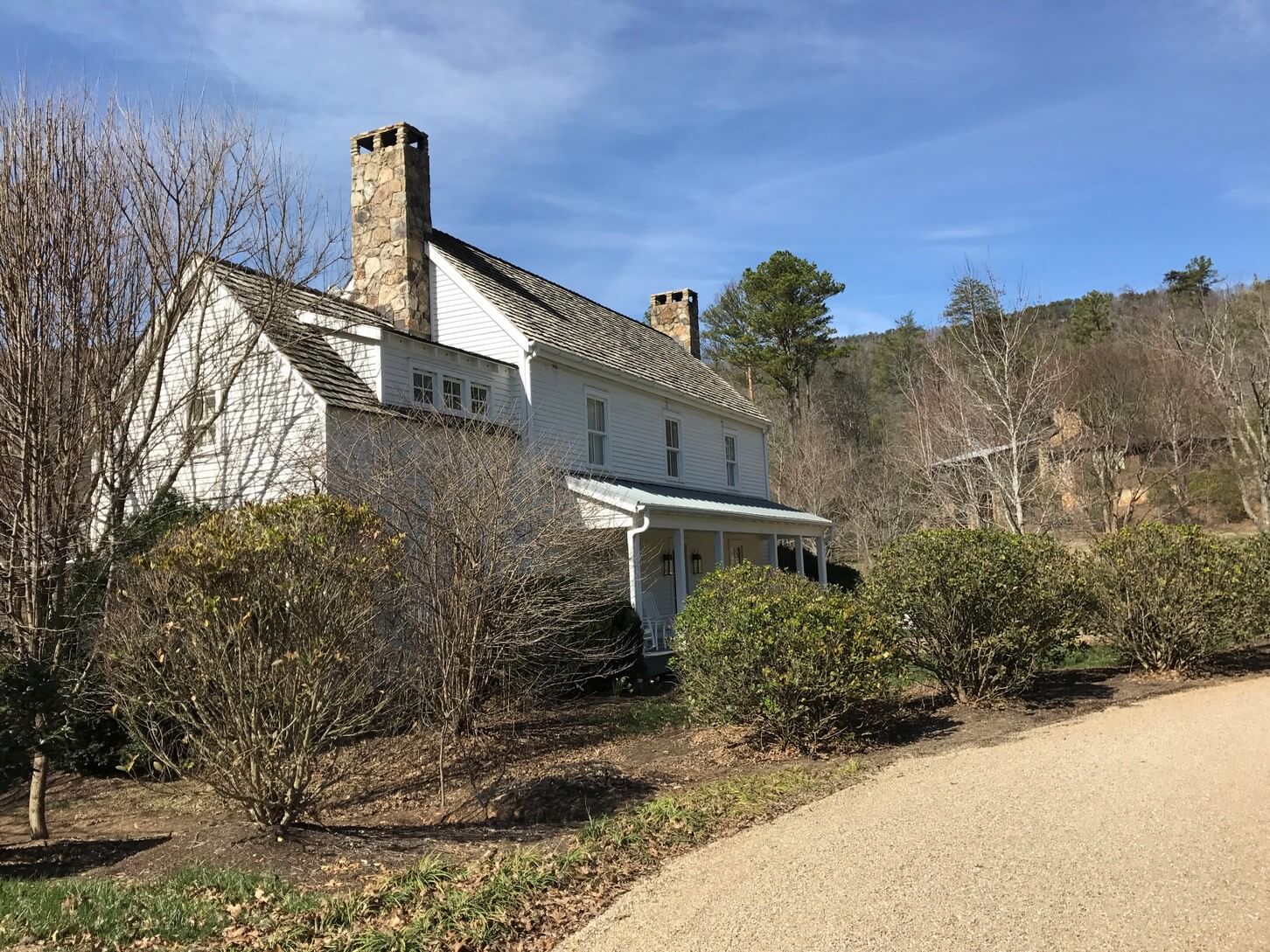 For Rob and I, we enjoyed the opportunity to relax, unwind and enjoy ourselves in the quiet beauty of the Smoky Mountains.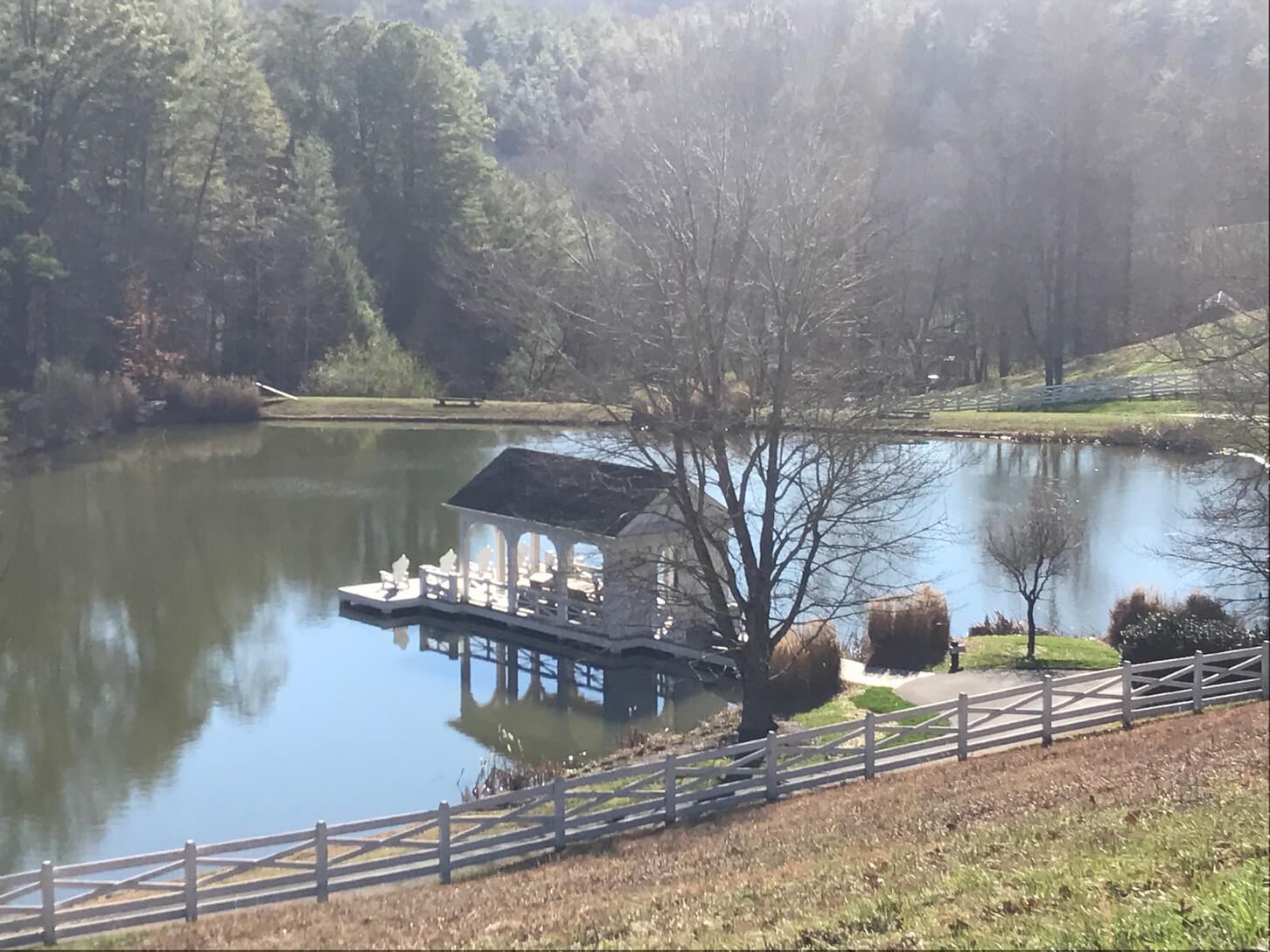 We enjoyed all of the provisions the butcher, bakers, cheesemongers, and sommeliers shared with us. The staff was kind and I felt that every single person served us from the heart—and it was important to them that we loved the Farm as much as they did. Their passion for guest experience was exceptional and it made the experience live up to its hype.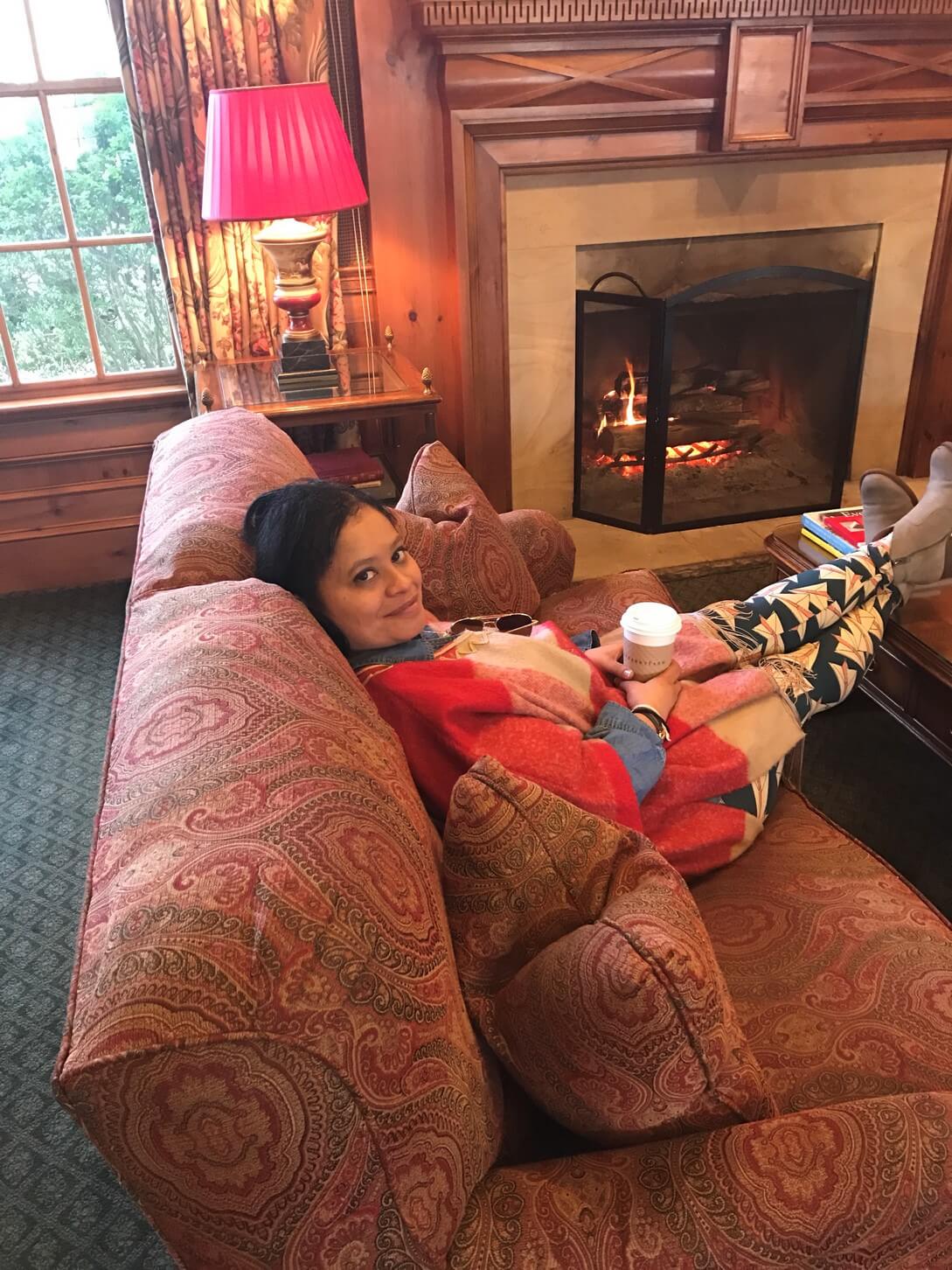 Last August, Blackberry Farm announced a new resort, Blackberry Mountain. This property will open in 2019 and will be the company's first hotel expansion in 40 years.
Different than Blackberry Farm, the Mountain will incorporate the hospitality and luxury of Blackberry Farm with more adventures, exploration experiences and moments of connections — elements travelers who value vacations that blend travel and a well-lived life will no doubt line up to enjoy.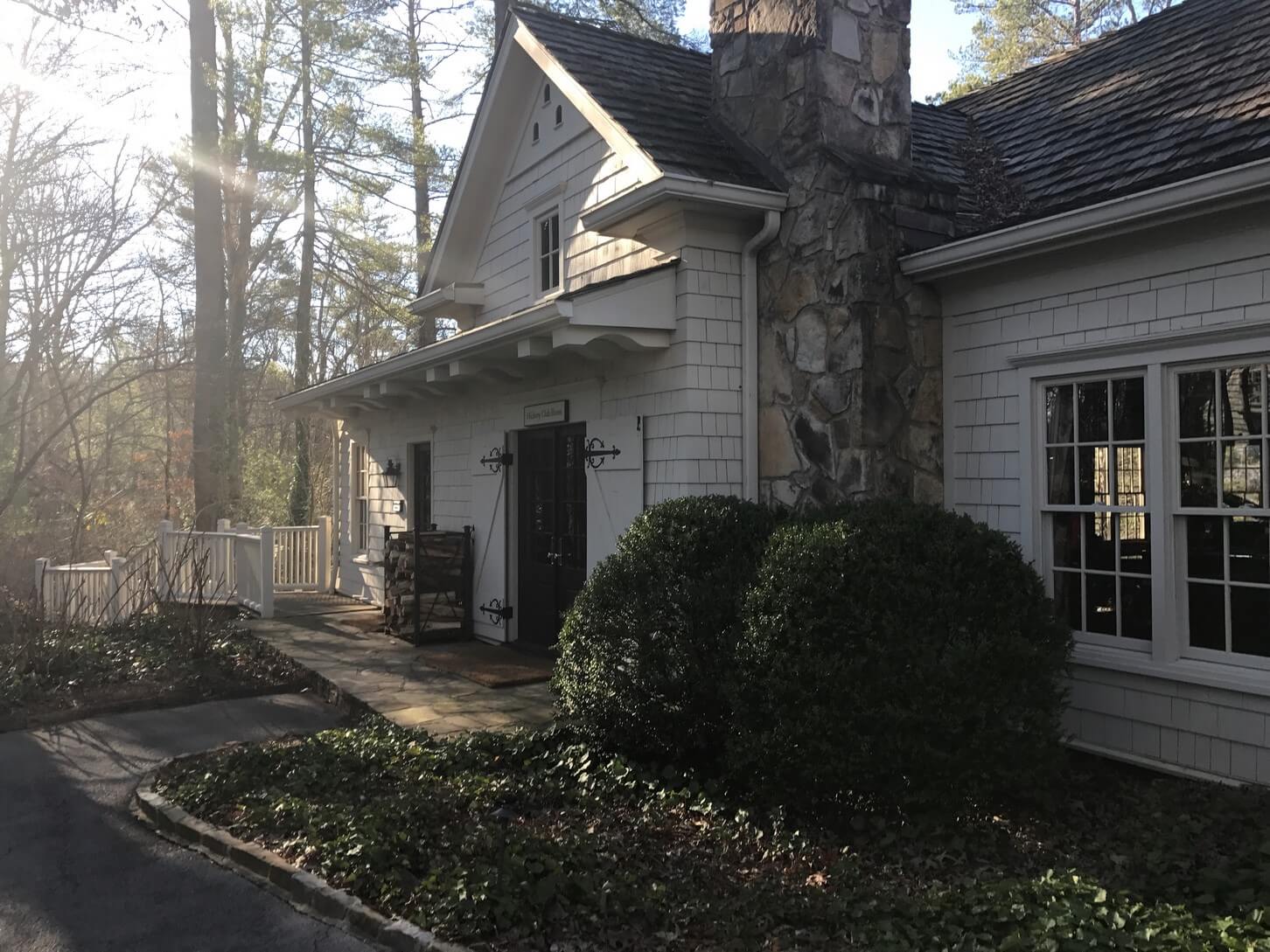 If you go, be mindful, be present and be sure to enjoy all that the staff has to offer. Blackberry Farm is a unique opportunity to engage with experts skilled in the art of the elegance of simple living and Southern hospitality.